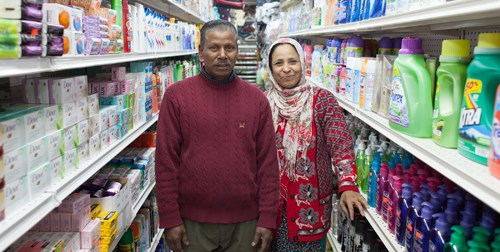 Brooklyn residents are invited to take part this Thursday in a critical conversation with local leaders working on the front lines in the fight for immigrant rights.
The discussion, entitled, "Defending Immigrant Rights: A Brooklyn Call to Action," is presented by Brooklyn Community Foundation, in partnership with the Brooklyn Museum and the Elizabeth A. Sackler Center for Feminist Art.
The panel-- moderated by Brooklyn Community Foundation President and CEO Cecilia Clarke with remarks from Kavita Pawria-Sanchez, assistant commissioner at the Mayor's Office of Immigrant Affairs-- is free and open to the public and will discuss specific local resistance strategies and how allies can help.
It will feature experts from organizations funded through BCF's Immigrant Rights Fund, including:
The panelists will present an informed discussion specific to their work with immigrants in Brooklyn regarding the impact on the Trump Administration's executive order on immigration.
The event will take place on Thursday, February 9, from 6:30pm - 8:00pm at the Brooklyn Museum, located at 200 Eastern Parkway, in the Iris and B. Gerald Cantor Auditorium.
To RSVP for the discussion, go here.