Merely a week after the mayor hinted at a possible marijuana policy reform, he is now preparing for the "inevitable," and directed the NYPD to give summonses instead of arresting New Yorkers who smoke in public.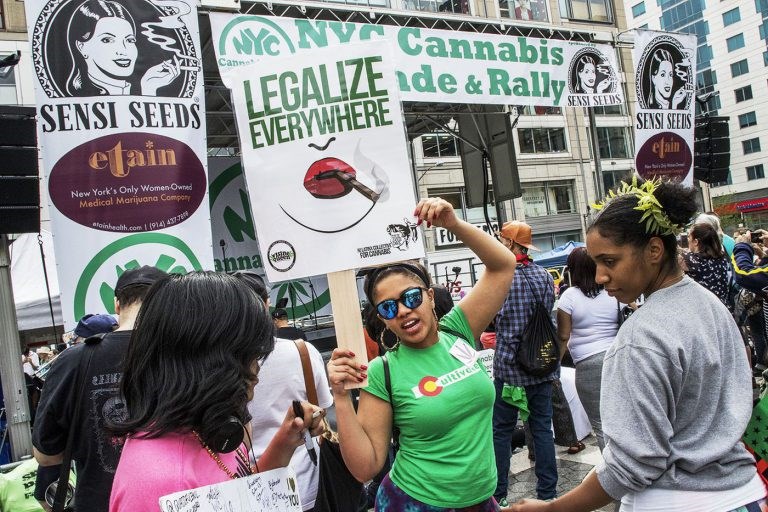 Believing that the legalization of marijuana is inevitable, Mayor Bill de Blasio, a long-time opponent of recreational pot, is now creating an official task force to prepare the city for the outright legalization of marijuana in New York, reports the Daily News. Meanwhile, the mayor also directed the NYPD to give summonses to people they catch smoking in public instead of arresting them.
"With marijuana legalization likely to occur in our state in the near future, it is critical our city plans for the public safety, health and financial consequences involved," said de Blasio."While I still have real concerns we must work through, it isn't difficult to see where this is headed, and any responsible policymaker must prepare for that eventuality. My focus now will be helping to craft the critical regulatory framework that must come before legalization is realized."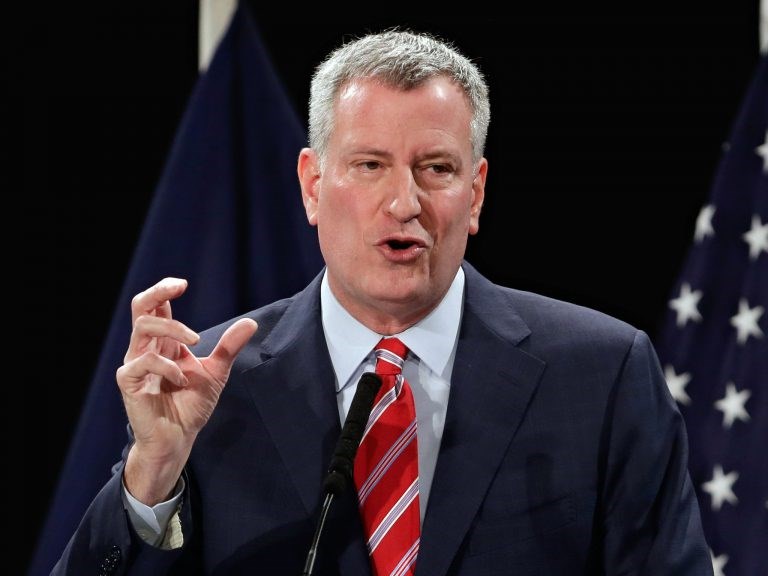 To prepare for the "inevitable," de Blasio plans to put together a task force of city officials to tackle questions of how the police will deal with public smokers or how to implement the zoning for marijuana dispensaries. As part of the policy change, de Blasio and the NYPD have already launched a 30-day working group to review department policies and procedures regarding arrests and summonses for marijuana-related offenses. The working group is also charged to address the racial disparity in marijuana arrests.
"The NYPD does not target people based on race or other demographics. Among the reasons for enforcement are officer observations, and community complaints received from 911 and 311 calls," said O'Neill. "But there are differences in arrest rates, and they have persisted going back many years. We need an honest assessment about why they exist and balance it in the context of the public safety needs of all communities."
Local officials including Brooklyn DA Eric Gonzalez, whose office is already declining to prosecute some instances of smoking marijuana in public, and Councilmember Jumaane Williams already expressed their support for the move last week, when de Blasio first hinted at possible marijuana policy reforms. "I want to commend the mayor for announcing that he will instruct the NYPD not to arrest New Yorkers for public marijuana usage, but rather to issue them a summons," said Williams in a new statement yesterday. "This is one step in a larger process of correcting the many years of injustice that have led to hundreds of thousands of arrests in this city, disproportionately targeting communities and individuals of more color."
And Williams added,"Should marijuana legalization becomes an eventual reality, it is essential that the discriminatory actions surrounding its prohibition are not repeated. The industry should be open to all individuals and all communities, including those previously targeted for arrest under the illogical and inconsistent policies that we are working to correct."