The symposium kicked off a comprehensive initiative to establish a coordinated, appropriate response to campus sexual assault while minimizing additional trauma for the victims from involvement with the criminal justice system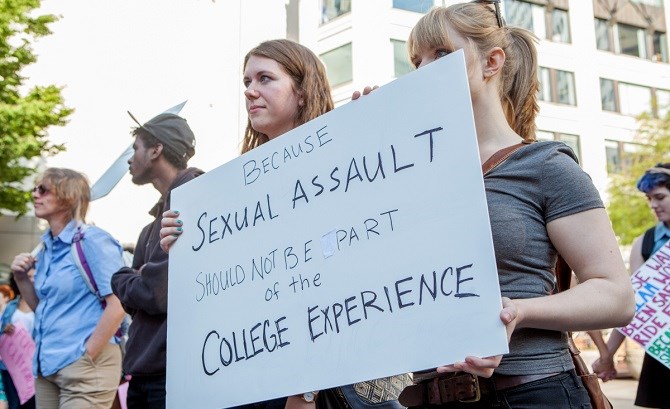 On Friday, the Brooklyn district attorney's office held the first of a series of symposiums on campus sexual assault at Brooklyn College. The event, which took place in conjunction with local community organizations, featured keynote speaker Bea Hanson, director of the NYC Domestic Violence Task Force.
"Now more than ever, it is critical for us to confront the plague of sexual violence and discuss ways to uproot it from society," said acting District Attorney Eric Gonzalez.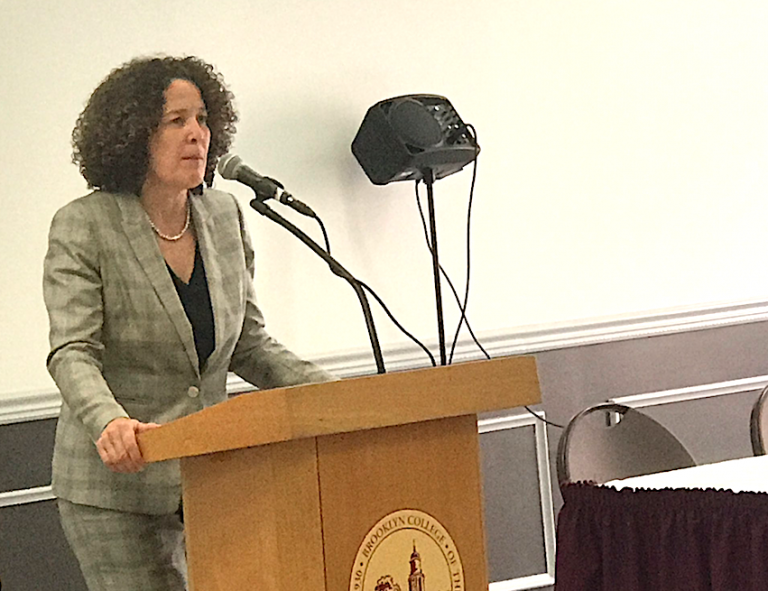 Keynote speaker Hanson, before taking on the position as the director of the NYC Domestic Violence Task Force, served as the deputy director of the U.S. Department of Justice's Office on Violence Against Women (OVW) under President Obama, and was the liaison between the DOJ and federal, state, tribal and international governments on matters involving violence against women. Her presentation was followed by a facilitated discussion of emerging issues under Title IX, the 1972 law which requires gender equity for boys and girls in every educational program that receives federal funding, and included a Title IX coordinator, a respondent attorney, a complainant attorney, a student conduct professional and a New York State Police campus assault investigator.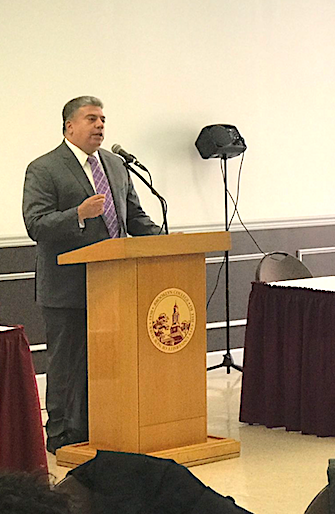 After the morning program, which featured a resource fair and performance, members of the Brooklyn Sexual Assault Task Force hosted breakout workshop sessions about a wide array of subjects including the role of the sexual assault response team, barriers to reporting sexual violence, working with LGBTQ survivors, bystander engagement skills and other topics relevant to addressing sexual violence on campuses.
The symposium was the first in an ongoing series that is planned for 14 higher education institutions throughout Brooklyn. The series is part of a comprehensive initiative to improve a coordinated, appropriate response to campus sexual assaults. The initiative's goal is to connect every campus survivor to the comprehensive services of the district attorney's victim services unit. By providing early access to complete services, the district attorney's office hopes to enhance the investigative process while minimizing any additional trauma from involvement with the criminal justice system.
"It is all part of our ongoing commitment to raise awareness of and take action to combat sexual violence," said Gonzalez.