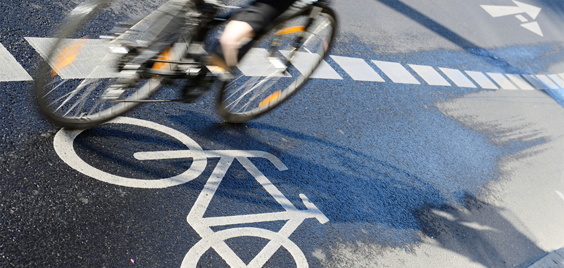 Acting Brooklyn District Attorney Eric Gonzalez today announced that a 56-year-old man has been indicted on charges of second-degree manslaughter, criminally negligent homicide and related counts stemming from the July 2016 hit-and-run death of 35-year-old Queens cyclist and advocate Matthew von Ohlen who was riding in the bike land and had the right of way.
According to the investigation, on July 2, 2016, at approximately 2:37 a.m., the defendant was behind the wheel of a black Chevy Camaro and allegedly driving at a high rate of speed in the vicinity of Grand Street and Manhattan Avenue in Williamsburg, Brooklyn.
The defendant, it is alleged, swerved into a designated bike lane on Grand Street where the victim was riding his bike, sped through a red light at an intersection and then struck the victim. According to the investigation, the defendant hit the victim's bicycle from behind causing the victim to fall. The defendant continued driving, running over the victim and dragging him approximately 10 to 20 feet as he sped away. Part of the incident was captured on surveillance video.
The victim was taken to Bellevue Hospital where he was pronounced dead. The cause of death was determined to be blunt force trauma.
The Acting District Attorney identified the defendant as Juan Maldonado, 56, of Williamsburg, Brooklyn. He was arraigned on Tuesday before Brooklyn Supreme Court Justice Elizabeth Foley on an eight-count indictment in which he is charged with second-degree manslaughter, criminally negligent homicide and leaving the scene of an accident. If convicted of the top count, he faces up to 15 years in prison.
Two years after the City adopted a safer 25 mph speed limit, speeding still remains the leading cause of traffic death, according to Transportation Alternatives: "The driver's deadly violation of Matthew von Ohlen's right of way in a designated bike lane is also indicative of a problem that is all too common and can no longer be tolerated," said Paul Steely White, executive director of TA.
"A young man who was an active member of Brooklyn's biking community lost his life because a speeding driver struck him in a designated bike lane and sped away," said Acting District Attorney Gonzalez. "This was not an accident, but rather a reckless act for which we intend to hold this defendant accountable."