Curlfest, a beautiful, bold celebration of natural hairstyles, returns with a throwback skate party to Prospect Park's LeFrak Center on Sunday, July 28.
You may wonder what is happening with the main event that has been drawing thousands of natural beauties from all over the world to Central Brooklyn since its launch in 2014? Unfortunately, this year's gathering will not take place in Prospect Park but is moving to Randall's Island.
Festival-goers will still get to experience attractions and activities such as a beauty row where attendees can stock up on beauty goodies from the biggest beauty brands; a market place featuring fashion, jewelry and accessories from vendors from around the country; as well as music, dance and food. The festival will also continue to draw attention to the global trend of women embracing their natural beauty and the importance of unity in the community -- just not in our beautiful borough.
Still, Brooklynites who do not want to take a ferry over to the island can close out the Curlfest weekend with Sunday's old school skate party. Recommend attire includes bamboo earrings, neon tights and Run DMC glasses to party in style.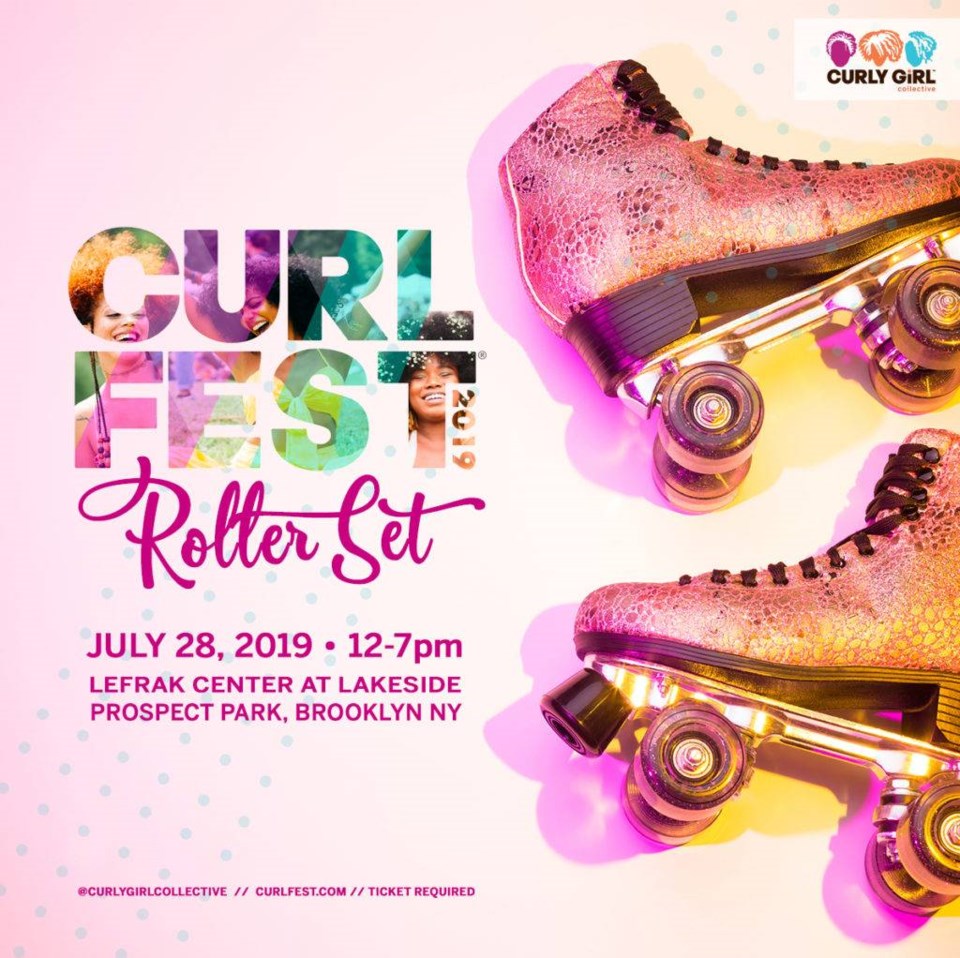 For $30, attendees will have access to Prospect Park's skating rink. The event will also feature a dance party with an eclectic lineup of DJs. Food and beverage options will be available at an additional cost.
We recommend: Just roll with it, BK Readers!
Curlfest Roller Set
When: Sunday, July 28, 12:00pm - 7:00pm
Where: Prospect Park's LeFrak Center at Lakeside, 171 East Dr, Brooklyn, NY 11225
How much: $30. For tickets, go here.