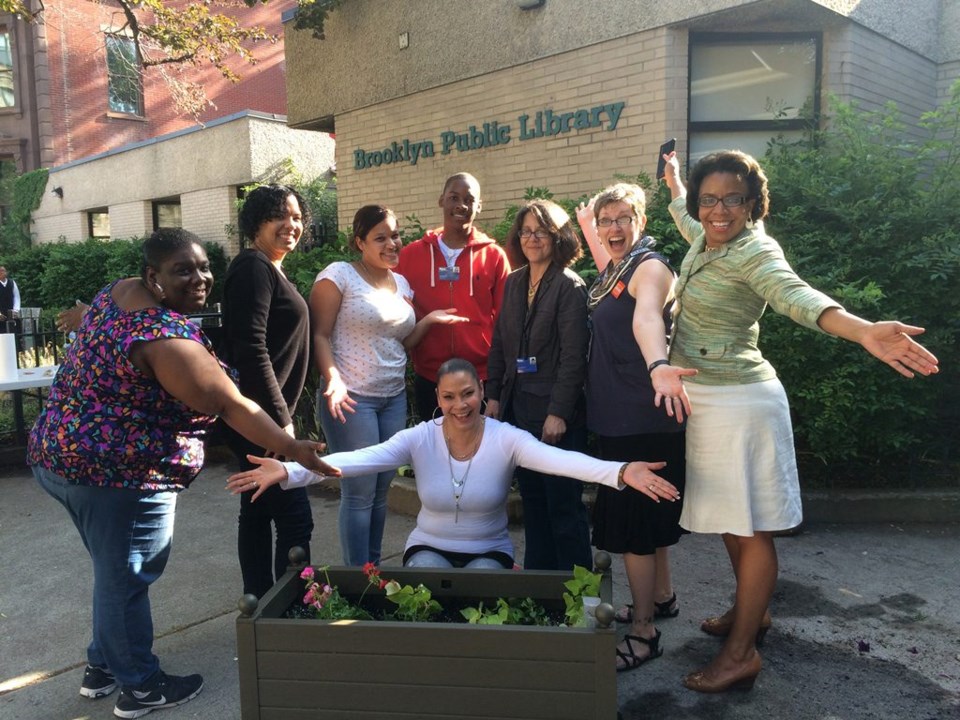 On Tuesday, City Councilmember Laurie A. Cumbo joined Clinton Hill Library patrons, staff and community members for a celebration of the branch's beautification efforts and contributions to the Central Brooklyn neighborhood.
"Our neighborhood libraries serve as a gateway for millions of readers to travel across the globe and throughout history without ever leaving their seats," said Cumbo. " I applaud the librarians, staff and patrons whose dedication has made this branch an invaluable part of our lives and a shining example of excellence."
Last fall, branch manager Tracey Mantrone and the Friends of Clinton Hill Library teamed up with the Brooklyn Eagles, BPL's young donors club, for a day of planting and painting at the branch. Now the branch is among ten finalists for the second annual NYC Neighborhood Library Awards.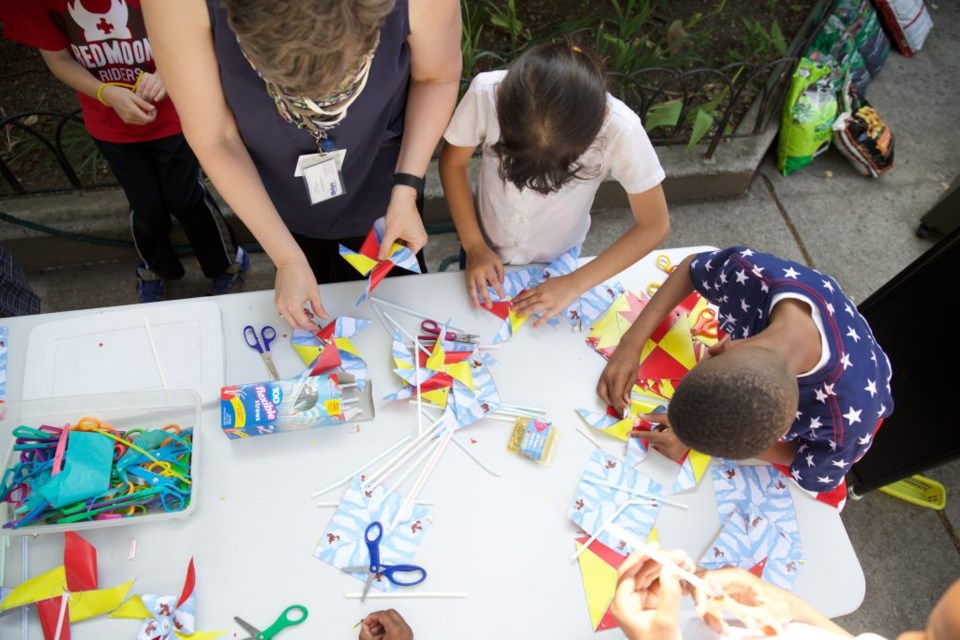 The award comes with a $20,000 prize, the largest cash prize awarded directly to branch libraries in the nation. BPL branches won two of the five awards last year, and three branches are in the running this year: New Lots, Windsor Terrace, and Clinton Hill.
"Brooklynites rely on our 60 branches for helpful, free programs like resume-writing workshops, English-language classes and after-school programs for children of all ages," said Brooklyn Public Library President and CEO Linda Johnson. "As the staff, volunteers and patrons of BPL's Clinton Hill branch celebrate its well-deserved Neighborhood Library Award nomination, we urge the City to restore a sufficient level of funding to New York's libraries."
Through its participation in the citywide Invest in Libraries campaign, a partnership with the New York and Queens library systems, BPL has urged the City to increase funding for essential community libraries like Clinton Hill. The three systems are calling for a federal approval of $1.4 billion in capital funding for critical renovations and maintenance at libraries, and $65 million restoration in operating expenses in this year's budget.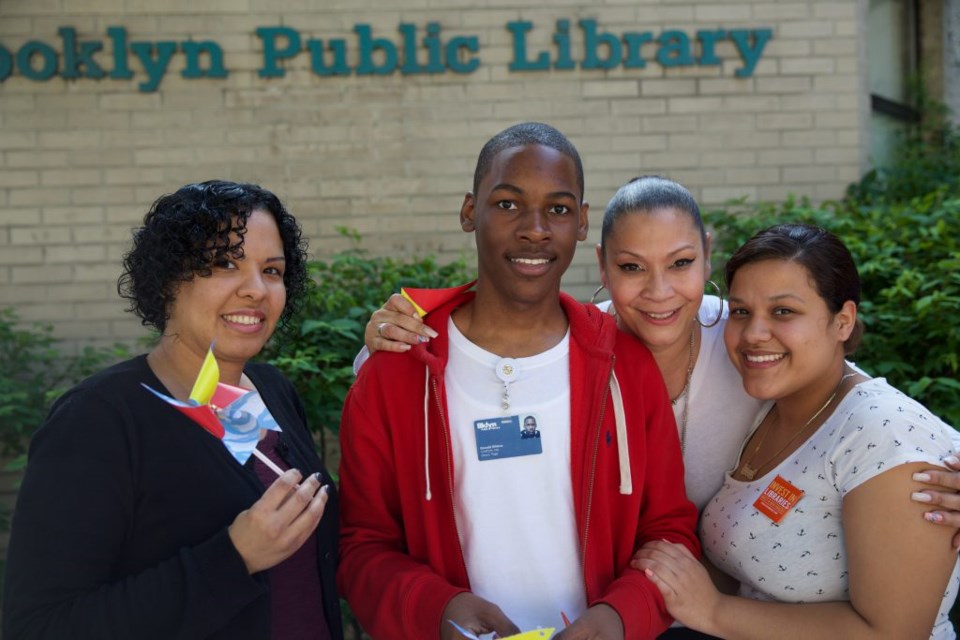 The coalition is making a plea to the State to allow local branches to remain open at least six days a week.
BPL offers free programs and services for all ages and stages of life, including a large selection of books in more than 30 languages, author talks, literacy programs and public computers. BPL's eResources, such as eBooks and eVideos, catalog information and free homework help, are available to customers of all ages 24 hours a day at on the library's website.