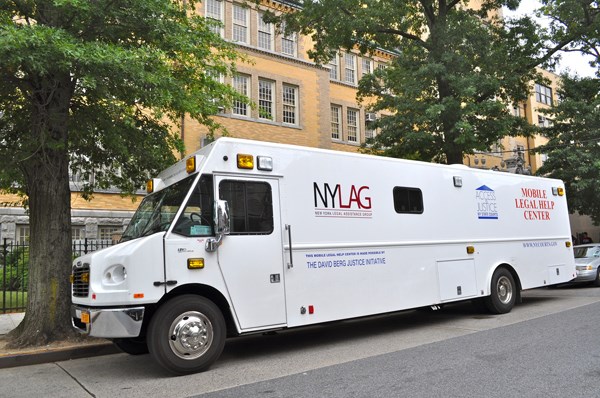 Council member Williams teams up with the Mobile Legal Help Center for a free legal services clinic in East Flatbush on Tuesday, June 20. The Mobile Legal Help Center, in partnership with the New York Legal Assistance Group and the New York State Courts Access to Justice Program, provides free legal services to New Yorkers in need.
The Mobile Legal Help Center is the country's first-ever legal services office and courtroom on wheels. The vehicle provides private meeting rooms and technology to function as a full time service office. Everyone is eligible to receive free legal services, regardless of immigration status.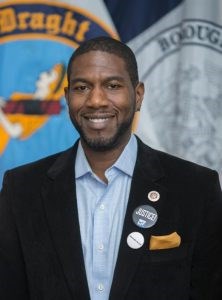 Staff onboard the help center will provide free legal assistance on issues related to housing (tenants only), public benefits, disability benefits, healthcare benefits, identity theft, debt management, consumer credit, immigration, domestic violence, divorce, custody, employment, advance planning and Hurricane Sandy.
The Mobil Legal Help Center will be positioned on Tuesday, June 20, from 10:00 am to 3:00 pm, outside of the office of Council Member Jumaane D. Williams who represents the 45th Council District covering Brooklyn, Flatlands and Midwood. Service will be provided by appointment only. To make an appointment please click here.
The Mobile Legal Help Center
WHEN: June 20th, from 10:00 am - 3:00pm
WHERE: 4517 Avenue D, Brooklyn, NY 11203