Did the fashion stylist really think it was best to put that sweatshirt on the Black model?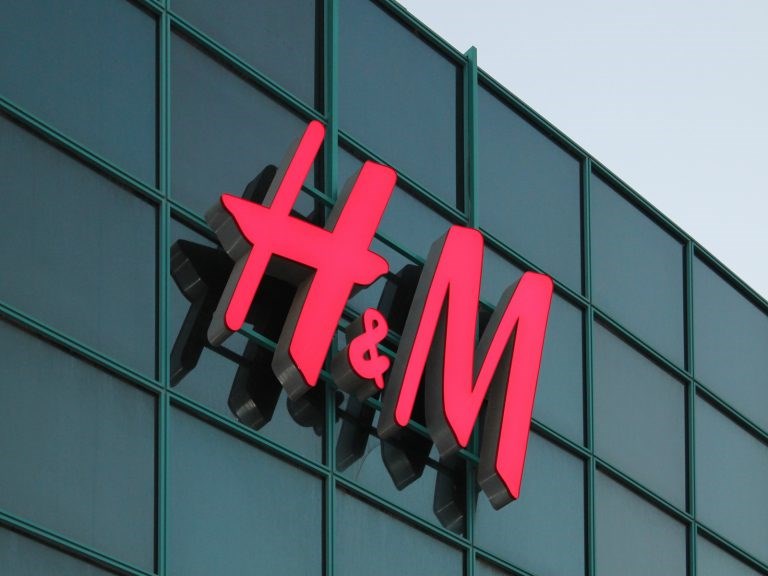 By Sonya Magett
H&M, the second largest retailer in the world, had to temporarily close their South Africa stores after at least six locations were damaged from violent protests there.
The Economic Freedom Fighters, the country's second largest opposition party, took full responsibility for their protesters who decided to knocked over clothing racks, mannequins and scatter merchandise as a follow up to social media uproar over the brand's controversial "coolest money in the jungle" hoodie featured on an African model on their website.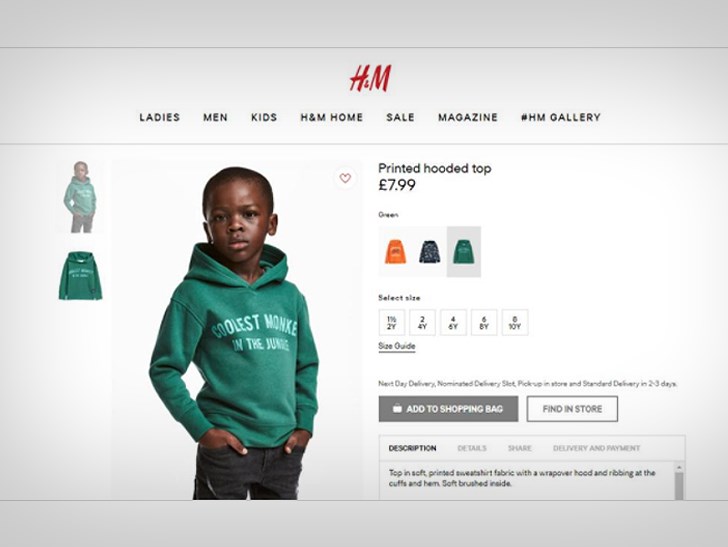 Floyd Shivambu, a spokesman for the Economic Freedom Fighters party, commented on the vandalism, said the retailer was "now facing the consequences for its racism."
During the first half of my career as a professional fashion editor and stylist, I provided wardrobe for celebrities and models for magazines, websites, music videos, a few films and ad campaigns. I would also, at times, have to conceive and produce an entire photo shoot from inception to execution and even having a say in the final images during the photo selection process.
So, you can imagine my surprise when I came across a screenshot of the controversial ad on Sunday January 7. I immediately wondered: Did the fashion stylist really think it was best to put that sweatshirt on the Black model? Not the white or Asian model in the same section of the website? Why did the Asian model's sweatshirt have a tiger on the front? Did this directive come from the photographer? And even after the photos were taken, between the Creative Director and the Digital Media Manager who handles the project management process of getting the images published on the website, not one person in the entire creative process thought something was wrong with this?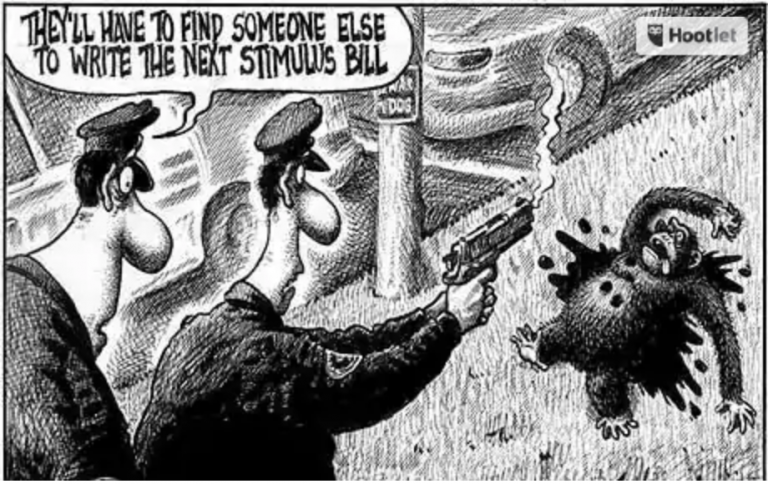 For those reading this that do not understand, the social outrage has everything to do with the historical context of the connection between monkeys and Black people as a means of inherent racism. Who could forget when former president Barack Obama was caricatured as a chimpanzee in the New York Post not long after he won his first term in 2009?
And in December 2016 when Pamela Taylor, the mayor of small town in West Virginia, lost her job when referred to former First Lady Michelle Obama as a "Ape in heels" a month after our current president won the election: "It will be so refreshing to have a classy, beautiful, dignified First Lady in the White House," she wrote on her Facebook page, adding, "I'm tired of seeing a Ape in heels."
By Monday morning, the image went viral over social media, became a lead story on television news stations around the world, and at least 6 celebrities expressed their disapproval of the photo. Three celebrities announced in separate tweets they decided to part ways with the Swedish retailer.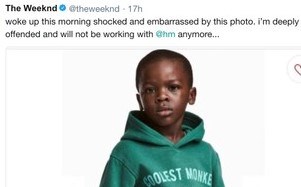 Two-time Grammy winning singer The Weeknd announced on Twitter that he is "deeply offended and will not be working with @hm anymore …" He collaborated twice on merch and performed at the brand's Spring 2017 fashion show. Chart-topping rapper G-Eazy who was set to release an upcoming collaboration with the fast-fashion retail giant on March 1 also shared plans for the swift departure, joining actor/activist Jesse Williams who appeared in the recent holiday campaign alongside rapper Nicki Minaj.
The Oakland, Calif., rapper, whose real name is Gerald Gillum, "After seeing the disturbing image yesterday, my excitement over our global campaign quickly evaporated, and I've decided at this time our partnership needs to end," he said in a statement. Cleveland Cavaliers NBA champ LeBron James, rapper/entrepreneur Sean "Diddy" Combs and rapper TI also expressed outrage. Minaj has been under pressure from fans in social media to comment whether she intends to part ways with the company. Her limited collection arrived in stores in December.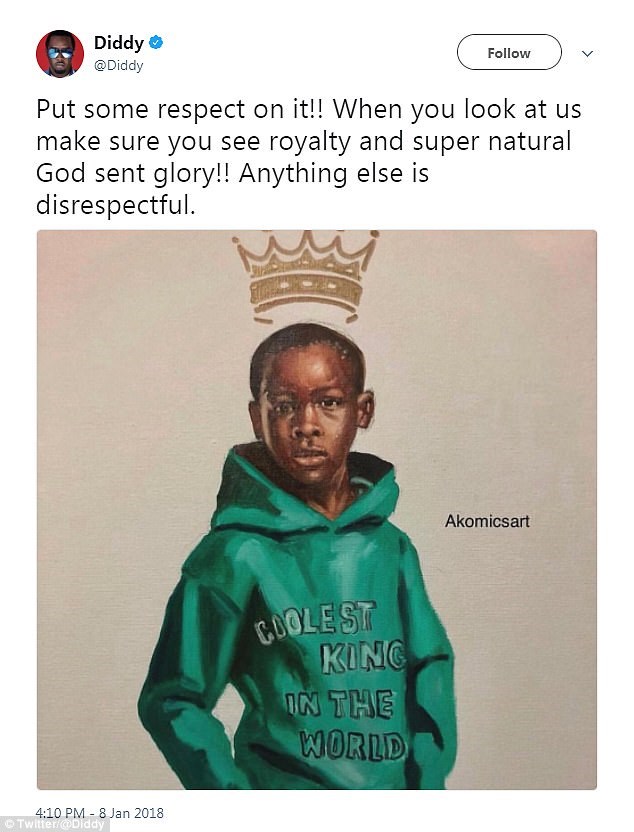 On January 9 H&M removed the image and issued an apology: "We have got this wrong and we are deeply sorry, "it reads. "We agree with all the criticism that this has generated… This incident is accidental in nature…We have taken down the image and we have removed the garment in question from sale."
Not everyone agreed the image warranted the social media uproar. The mother of the model who wore the sweatshirt slammed the celebrity and social media comments for "crying wolf" and told them to "get over it," in a series of now-deleted Facebook posts, according to Fox News.
H&M's latest public apology states they "believe in diversity and inclusion in all that we do..." But do they really? Let's review previous incidents that reveal their history of, not just racism but also, human rights issues in Africa and South Asia.
The protests in South Africa is also a response to the company's controversial tweet with a local on Twitter two years ago.
On November 2, 2015, @TlalaneLetlhaku tweeted: @hmsouthafrica I was at your CT store. Most, if not all your posters in store have no black models. Please work on that to appeal to everyone.
@hmsouthafrica replied: @Tlaly_Branch We want our marketing to show our fashion in an inspiring way, to convey a positive feeling. 2/4"
The brand's response: a formal apology stating that "In no way does H&M state that positivity is linked to an ethnic group" and that it "embraces all people who are inspired by fashion, regardless of ethnic background, gender or culture."
No wonder the Economic Freedom Fighters staged protests there on Saturday. The 'monkey' hoodie following these tweets are likely a few incidents related to their stores.
Earlier that year, the Swedish retailer's affiliation with human rights issues was exposed in a riveting documentary, "The World According to H&M."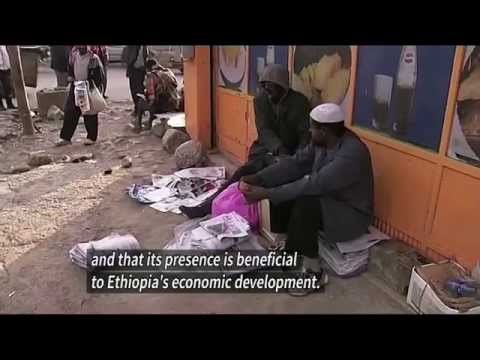 The film exposes the exploitation of garment workers in textile factories in Bangladesh's almost $30-billion garment industry. While H&M is the country's largest vendor who helps aid the economy, the brand benefits in many way. Around the world, customers are buoyed by their sustainability campaigns which includes the placement of in-store recycle stations around the country, while in Bangladesh workers in their factories put in overtime while being paid less than 50 euros per month (about $60 U.S.) according to the film. Their minimum wage is just 32 cents per hour. Textile workers spend not 40, but 60 sometimes 80 hours across 6 days per week to create H&M garments in factories that do not meet safety standards. The expose shows large cracks in buildings built on top of a pond, among other hazards.
Concerns for the workers in the industry increased significantly after one textile building with over 3,000 workers inside collapsed killing 1,125 workers and injured over 2,000 survivors. It was never confirmed if H&M's garments were made at that particular site, but the incident inspired human rights organizations to share that workers in factories H&M retains were working in similar conditions at that time. In October 2015, the Clean Clothes Campaign released a report that the Swedish retailer still had not addressed safety hazards. The report also shows an image of the damage of a fire where 21 workers were killed from a fire at an H&M supplier factory in 2010.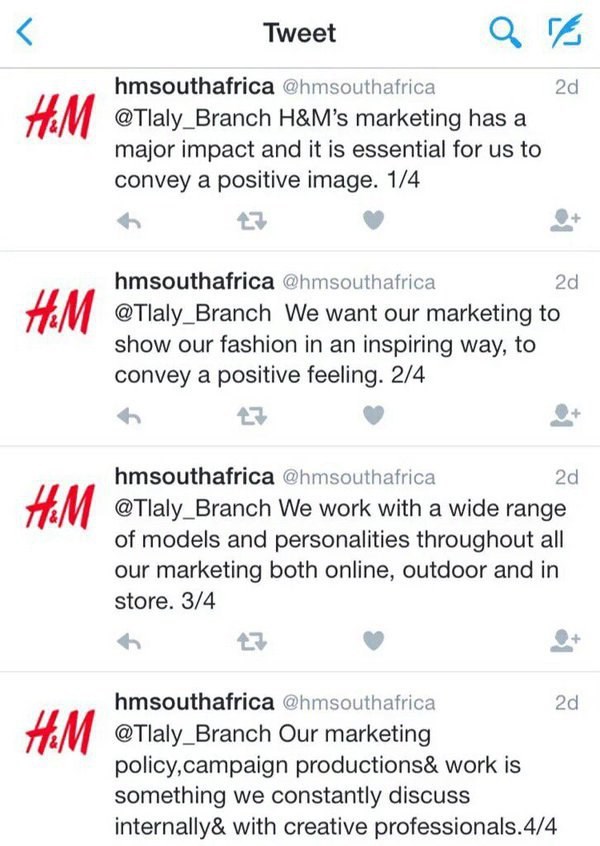 When this was exposed, the second largest retailer in the world decided to recruit three textile companies in Ethiopia in the fall of 2014. The documentary revealed that the owner of one of the companies also owns a company in land grabbing. After purchasing 25,000 acres of land, the military assisted in the removal of approximately 50,000 residents according to Zare News'TV 4 news investigation. The eviction forced homeowners to flee to outside villages, Kenya and South Sudan. They were not compensated and those who protested were arrested, women and children were raped, and many were killed.
Following the reports of ties to this land grabbing, H&M released the following statement: "H&M does not accept appropriation of land, so-called land-grabbing. Because of that we demand that our suppliers ensure that they do not use cotton from the Omo Valley region where there is a higher risk for land-grabbing."
All of this begs the question, will social media critics and celebrities boycott the brand? According to Adweek, the Earned Brand report from public relations firm Edelman, found that "57 percent of consumers are more likely to buy from or boycott a brand because of its stance on a social or political issue." Edelman surveyed 14 countries and heard from 14,000 people.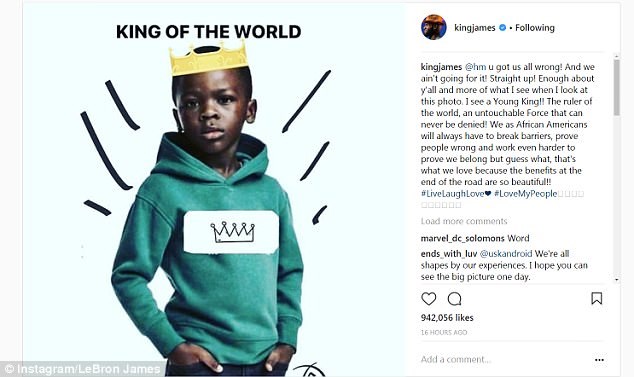 The latest U.S. Census figures show African-American women have majority ownership in more than 1.5 million businesses with over $42 billion in sales. And by 2021, black women will propel spending power toward $1.5 trillion, according to the Nielsen report "African-American Women: Our Science, Her Magic".
With this information, the documentary ended with the perfect questions for critics. With knowledge of H&M's racism, worker exploitation and links to human rights abusers, "How many other moral lines will be crossed tomorrow in the world of the Swedish giant? What price are we really prepared to pay for items from one of their stores next weekend?"
Sonya Magett is no longer assuaging the egos of celebrities and models as a fashion editor and celebrity stylist. While those years were exhilarating, she transitioned from styling entertainment stars in magazines, photo, film and video to become a digital content and marketing strategist. She has given several companies huge spikes in brand awareness through storytelling in the digital format with content, content marketing (SEO, etc.) and social media strategies. Ms. Magett also co-founded Code & Content Academy which provides coding and content creation workshops to schools in underserved communities during after school and local programs for grades 6-12 and at-risk youth in Brooklyn. She also touches on this topic on the first episode of her new podcast Goddess Mommies on the Anchor app.