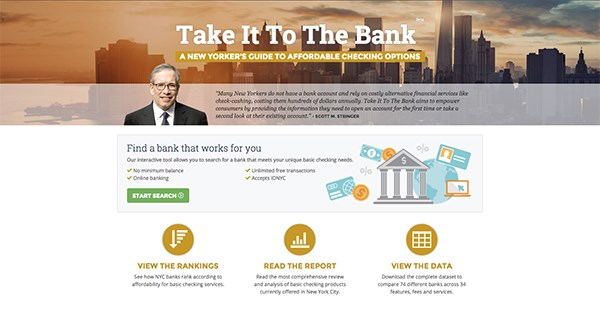 According to a new report released by New York City Comptroller Scott M. Stringer, entitled, "Take it to the Bank: A New Yorker's Guide to Affordable Checking Options," among 74 banks surveyed across New York City, accessibility and affordability of low-cost checking accounts vary greatly.
In response to this disparity, Stringer's office has launched a new online search tool designed to provide New Yorkers with a clear roadmap to finding the right bank that suits their needs.
"We know how complicated it can be to get straight answers from banks about what's really behind the fine print," Stringer said. "We wanted to find out exactly what the average consumer would experience as she or he looked for a bank account. Our study showed that New Yorkers trying to open their first checking account face a bewildering array of options, and that the bank on your block might not give you the best bang for your buck."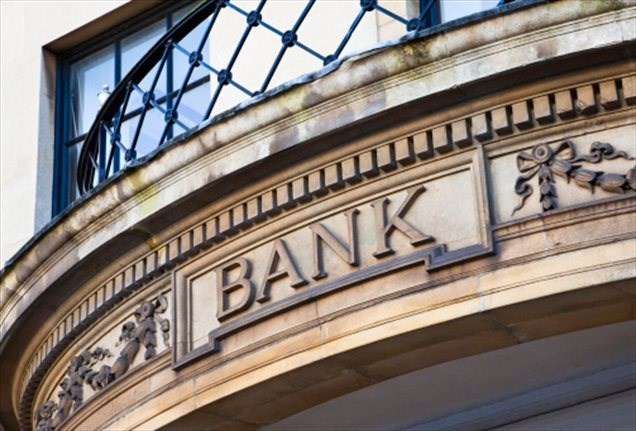 The Comptroller's Office found that among the 20 banks offering the most affordable combination of fees and opening deposits, the vast majority (90%) have 25 branches or fewer.
Those disparities were also found in banks across Bed-Stuy, East New York, Fort Greene/Clinton Hill. For example:
In Fort Greene/Clinton Hill, there were 17 banks with 62 branches
6 banks (20 branches) accept IDNYC
11 banks (27 branches) meet Lifeline requirements
6 banks (10 branches) have no monthly maintenance fee
In Bed-Stuy, there were 9 banks with 18 branches
3 banks with 3 branches accept IDNYC
5 banks with 8 branches meet Lifeline requirements
3 banks with 6 branches have no monthly maintenance fee
In East New York, there were 6 banks (9 branches)
2 banks (2 branches) accept IDNYC
3 banks (3 branches) meet Lifeline requirements
2 banks (2 branches) have no monthly maintenance fee
Languages:

2 banks (3 branches) offer Spanish
Other key findings:
28 percent of New York City banks did not appear to offer, or widely advertise, a "basic checking" account, also known as a "Lifeline" account, as required by New York State law.
For a low-balance customer, the average cumulative cost of maintenance and transaction fees amounted to $73 per year.
Only 28 percent of the banks contacted are currently accepting IDNYC as a valid form of identification with which to open an account.
"Whether you are a student looking to open your first account, a worker on a tight budget, or one of the 825,000 adults in New York City who lacks even a basic account, you deserve transparency and accountability when you go the bank," said Stringer. "The online tool we have created puts critical bank information at your fingertips so you can find the bank that works best for you."
To view the full study, click here.