Stringer proposes to hire more social workers and to change the DOE's enrollment policies for transfer and late-enrolling students impacted by homelessness.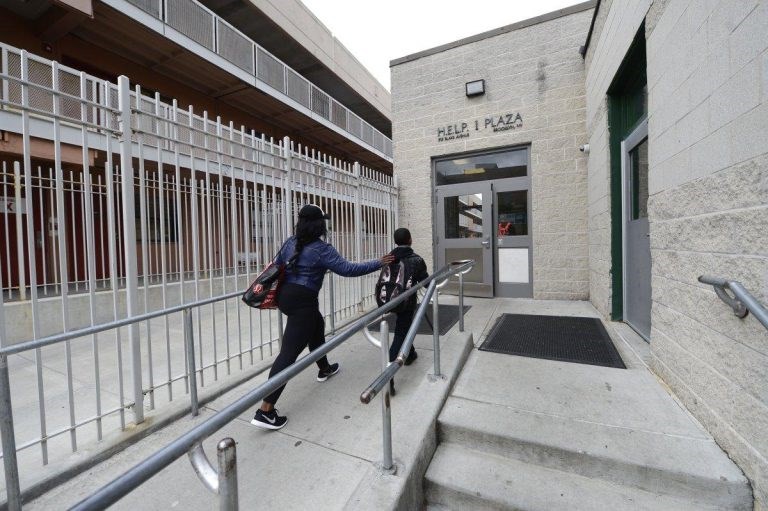 Following an audit of the Department of Education's (DOE) failure to support tens of thousands of chronically absent homeless students, New York City Comptroller Scott M. Stringer wrote a letter to the DOE on Saturday to call for policy changes to give these children access to higher-performing schools and additional support, both at school and in the shelter.
"We know support staff in shelters is minimal, and we know that homeless children are often placed in low-performing schools if they transfer schools, simply because that's where space exists," said Comptroller Stringer. "We want to be as solution-oriented as possible, and we've laid out a few common sense steps to give our homeless children a fair shot."
The audit released last month found that 33,000 children lived in city shelters during the 2015-2016 school-year — with 58 percent chronically absent from school. While schools are required to contact students' guardians when they are late or absent without explanation, the department made no outreach efforts in 75 percent of cases. The report also found 110 "family assistants" working with children in shelters which, according to Stringer, is far from enough to properly support these kids.
In response to the findings, the comptroller proposed a two-pronged approach. First, the DOE should hire more social workers at the school- and shelter-level who have the expertise to support homeless students and families. Despite early indications of the DOE's "Bridging the Gap" social worker program showing great promise, the city's FY19 budget does not adequately fund it, stated Stringer.
Second, the DOE should change its enrollment policies that govern how schools accept transfer and late-enrolling students who "are often the system's highest need children, many of whom can be homeless or temporarily housed," according to the comptroller. Because in many cases these children change schools after the DOE's enrollment period has ended, they're often funneled into low-performing schools that are ill-equipped to support them, simply because these schools have available seats.
To increase the chances that these students are placed in high-performing schools, the DOE should require all New York City schools to admit a percentage of high-need students who transfer or enroll after the DOE enrollment processes have ended, the comptroller wrote.
"Homeless children need to be a top priority — they can't be invisible to the bureaucracy," said Stringer. "Our goal with these proposals is to induce common sense change to help children who need it most. The system is stacked against homeless children — and we need to unstack it."