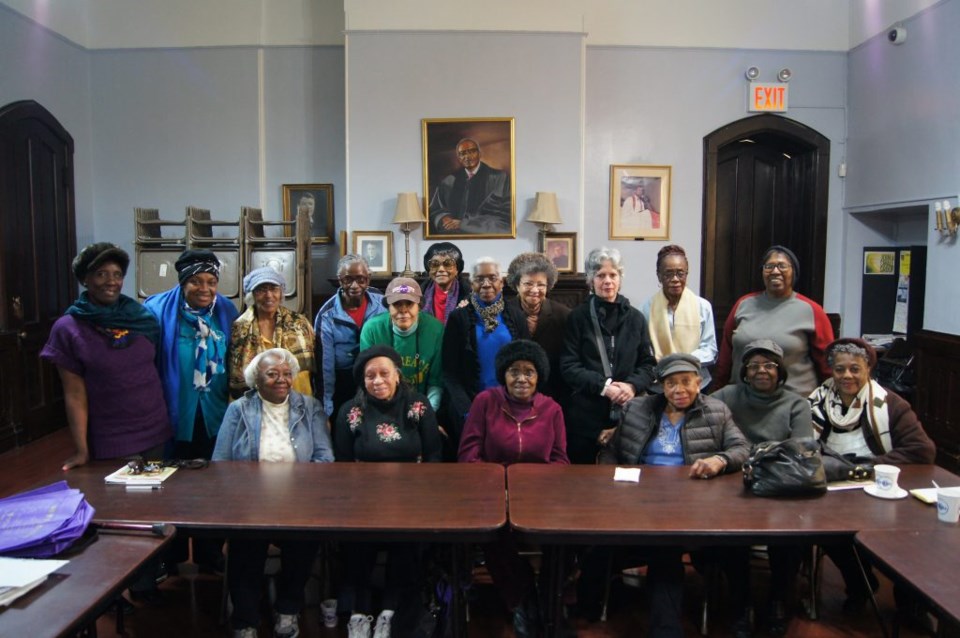 The Myrtle Avenue Revitalization Project (MARP) and New York Academy of Medicine (NYAM) are inviting all residents, especially seniors, of Fort Greene/Clinton Hill to a community forum that aims to gather and share ideas on developing a more age-friendly experience along Myrtle Avenue.
Community Forum: Improving the Neighborhood for Older Residents will take place Monday, April 20, from 10:00am - 12:00noon at Ingersoll Community Center, located at 177 Myrtle Avenue.
The goal of the initiative is to make neighborhoods more welcoming to older adults and ensure they can remain engaged and active throughout the city neighborhood and could mean anything from working with local businesses to ensure that aisles are wheelchair accessible, to providing senior-friendly fitness classes.
"Older adults have played a pivotal role in shaping the direction of various MARP programs, particularly in our Healthy Communities Initiative," said Meredith Phillips Almeida, executive director of MARP. "We look forward to continuing to work together to achieve an 'Age-Friendly Myrtle Avenue' that supports and celebrates our community of older adults."
In 2010, the Age-Friendly NYC Commission--a unique partnership between the Office of the Mayor, the New York City Council and NYAM-- devised the concept of Aging Improvement Districts to bring the concerns and suggestions of older adults in a specific neighborhood together with the leaders and resources of local businesses, non-profit organizations, city officials, cultural, educational and religious institutions to think strategically and create no- and low-cost improvements that make the neighborhood more inclusive of its older residents.
So far, 30 older adult residents have joined the Fort Greene/Clinton Hill Senior Advisory Council, and will work with MARP to create and lead initiatives to address common concerns around safety, transportation, senior-friendly opportunities and better access to services. In addition to this, over 50 Myrtle Avenue businesses shared existing programs and discussed new ways to create a safe, inviting, engaging experience within their businesses for older customers.
To RSVP for the Community Forum call: (718) 230-1689 ext 5# or go to www.agefriendlymyrtle.eventbrite.com.