After a five-year-long fight, spearheaded by Bed-Stuy artist LeRoy McCarthy, Community Board 2 (CB2) approved on Wednesday the co-naming of the Clinton Hill Street where legendary rapper Christoper Wallace, also known as The Notorious B.I.G., grew up.
McCarthy first introduced the "Christopher Wallace Way" petition to co-name St. James Place, between Fulton Street and Gates Avenue, at a 2013 CB2 meeting. But the proposal was rejected by community board members who questioned the late rapper's role model qualities.
Undeterred, McCarthy continued to collect thousands of signatures and ramped up support from local elected officials and resubmitted his proposal last month. Yesterday, Juliet Cullen-Cheung, chairperson of CB2's Transportation and Public Safety Committee, presented the application to the board.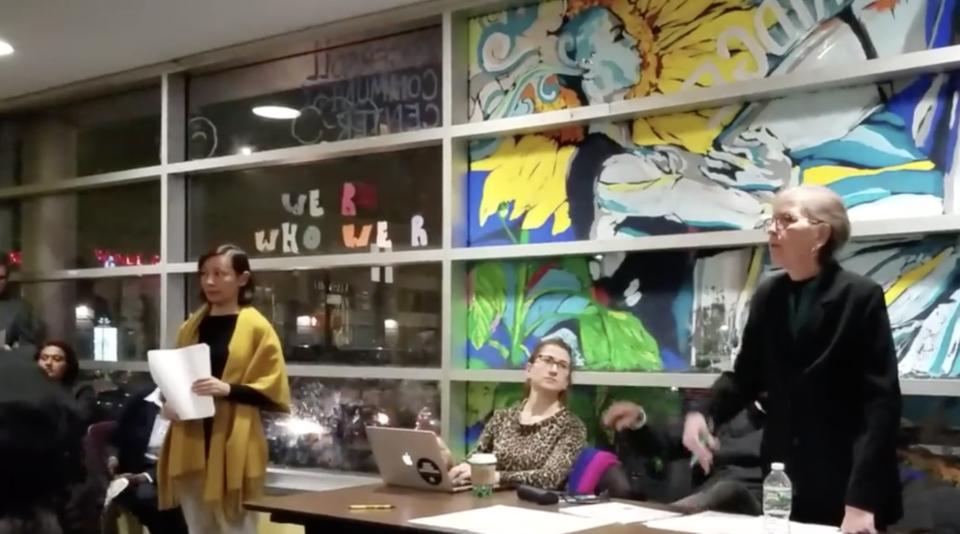 "Christopher Wallace was a pioneer in the East Coast rap community, and he has had a lasting and enduring impact on that culture," said Cullen-Cheung who also acknowledged some board members' concerns regarding Wallace's often profane, misogynistic and violent lyrics.
"But, we also understand that many elected officials support this petition, including Councilmember Laurie Cumbo and Congressman Hakeem Jeffries. And even Justice Ruth Bader Ginsburg seems to be happy with her moniker, the Notorious RBG. So the committee decided to vote in support of this application," she concluded.
One community board member expressed her objection, stating that the Christoper Wallace Basketball Court in Bedford Stuyvesant would be enough. However, the majority of CB2 members begged to differ and passed the motion with 33 votes, four abstains and one "no" vote.
"Biggie represented Brooklyn to the fullest," said McCarthy. "Not everybody will understand the Brooklyn moxie, and why to honor this rapper is important, but that is okay. The Christopher Wallace Way took over five years to accomplish, but the positive ramifications will be significant from now and into the future, and from Brooklyn to worldwide. That is the power of art and culture."