On Wednesday, June 8, Community Board 2 held its last monthly meeting before its summer recess.
The three-hour-long meeting started with a presentation from Ready New York, NYC Emergency Management's public education campaign. Paula Carlson, Ready New York's director of exercises, reminded the community to have an emergency plan during this coastal storm season and that Ready New York offers tips for the heat season.
Alan Washington of Downtown Brooklyn Partnership delivered the meeting's second presentation, sharing the results of a Downtown Brooklyn infrastructure study. The study predicted that Downtown Brooklyn's residential population of 22,000 is expected to expand to between 47,000 - 56,000 by the year 2025.
While the area's utilities provider and emergency services seem to be ready for the population boom, the study revealed that other sectors, such as Downtown Brooklyn's schools and broadband connectivity would need some adjustments. Surprising the meeting's attendees, the study revealed that the community's transportation and parking were in good shape. When attendees countered this, Washington told them that the community should "lean collectively on elected officials and say 'Change needs to occur.'"
Committee Reports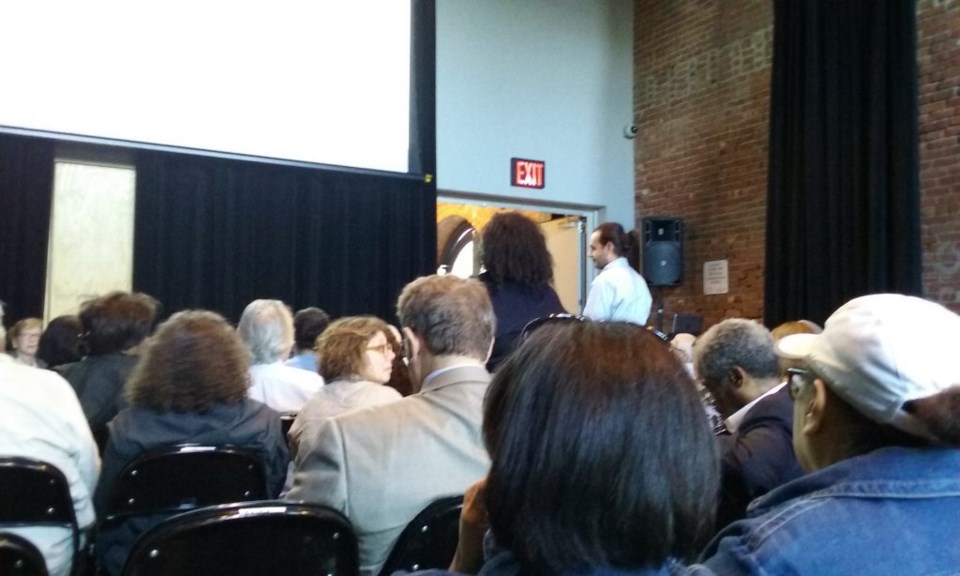 Following the presentations, Chairperson Shirley McRae announced that the board has gained new members. Also, she announced that there will be a public hearing on June 15, at NYU Tandon School of Engineering to discuss a proposed change to 420 Albee Square.
The Land Use Committee reported that it voted to support an application from Crunch Fitness to extend the term of its physical culture establishment special permit and extend the time for it to obtain a Certificate of Occupancy. Additionally, in a hearing related to 141 Willoughby Street, the committee voted to support an application to demap a part of the Flatbush Avenue Extension; however, it rejected the application to increase the floor area of 141 Willoughby Street and develop housing and office space. The board voted to support the committee's recommendations.
The Transportation and Public Safety Committee recounted its May 17 meeting where the Department of Transportation proposed a plan to create a two-way bike lane on Clinton Avenue. After much community outcry at that meeting, the DOT withdrew its proposal for further study.
The Health, Environment and Social Services Committee reported that it has voted to write a letter of support for the Brooklyn Medical Plaza Center, which plans to expand its services. The committee also voted to support nine requests for liquor licenses.
The Youth, Education and Cultural Affairs Committee said that it listened to a presentation from the School Construction Authority, which is currently building the Dock Middle Street School. The school, which will have 712 total seats, will open this September.
Updates from Elected Officials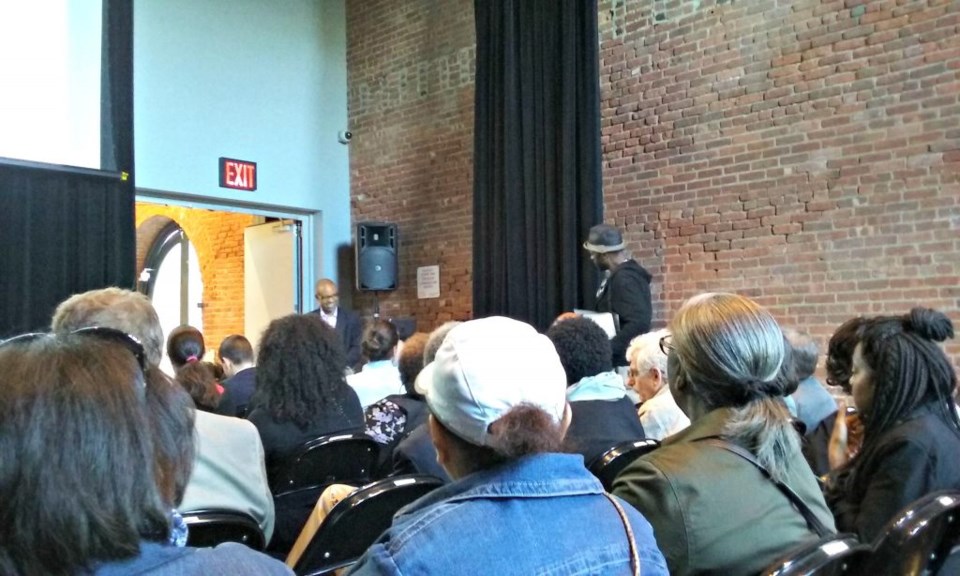 A committee member poses a question.
The office of Brooklyn Borough President Eric Adams accounted the events the borough president hosted in May, including a Tenent Know Your Rights workshop on May 24. Adams will host a karaoke contest on June 12 at Hill Country Barbecue Market, and from June 25 to June 26, he will host an Arts and Cultural weekend at the Brooklyn Museum.
A representative District 52 Assemblymember Jo Anne Simon announced there will be a Senior Citizen Resource Fair at Saint Francis College on June 24.
City Councilmember Laurie Cumbo reported the city budget's planned expansion of the Summer Youth Employment Program, as well as the additional $10 million for arts organizations citywide.
Additionally, a representative of Mayor Bill de Blasio highlighted the $21 million going towards public libraries and $3 million towards Vision Zero according to this year's city budget.
Public Announcements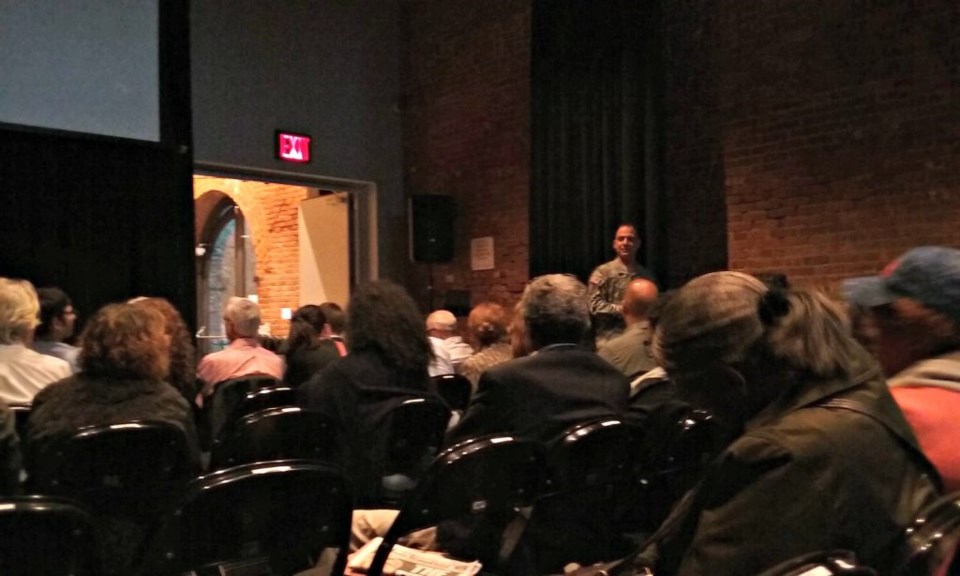 Staff Sergeant Terry from the Citizen Preparedness Corp welcomed the community to request presentations for schools, churches, PTA meetings or any formal gatherings.
A member of the Fort Greene Association shared her dissatisfaction with the bike lane on Lafayette Avenue. The resident said Lafayette Avenue used to be a "highly functioning street" but is now regularly backed up. She would like a meeting to discuss what has happened to the street and what can be done to improve the flow of traffic.