Years after he designed an educational culinary center in Brownsville, architect Ali C. Höcek, AIA, was eager to create something new for the Brooklyn neighborhood.
Now, he's donating his services to create a cutting-edge multipurpose pavilion for the Powell Street Garden that will be used for community gatherings, produce markets and classes. The new pavilion will have the Manhattan architect's signature look — sleek with sustainable finishes.
Though he's designed countless stylish private homes featured in architectural magazines, his most impassioned work has been done pro-bono in the heart of Brownsville, Höcek said.
Höcek, a born-and-bred New Yorker, is the principal architect of AC Höcek Architecture, an architecture firm he founded nearly 30 years ago. He also teaches architecture at City College in Harlem.
The architect first became involved in Brownsville when he was asked to design the Brownsville Community Culinary Center, a multipurpose teaching kitchen, community center and restaurant in Brownsville. The center was the brainchild of Dutch restaurateur Claus Meyer, who took students from the neighborhood and offered them a culinary education to cook and serve food at the center.​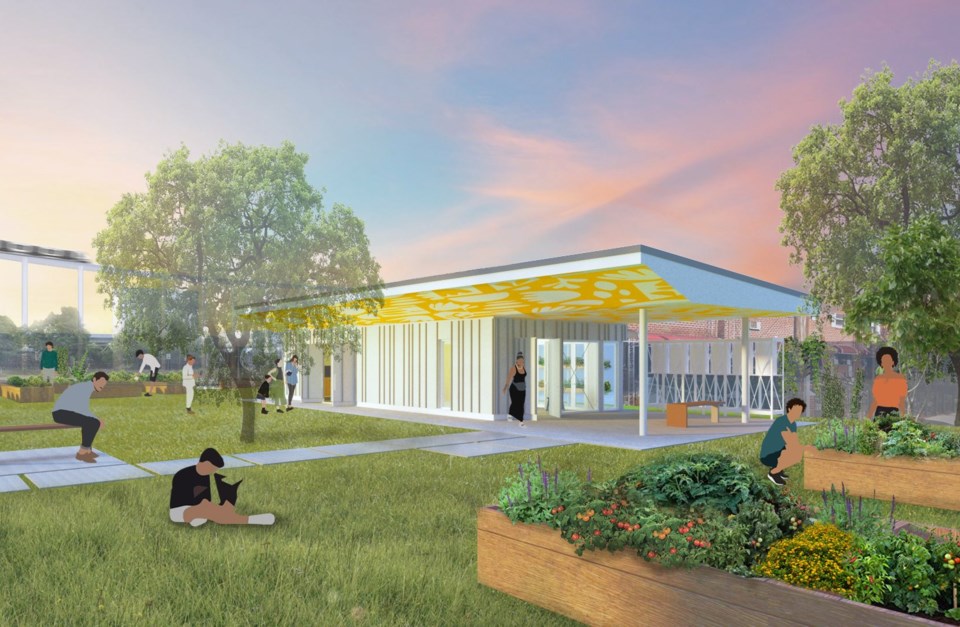 ​When scouting a location for the center, Höcek tried to find an old space with a large storefront. .
"What's important is that you want people to know you're there," Höcek said of the location. "I realized once we cleaned up the space that it would have this huge glass window to the street."
Höcek said that the design of the space — minimal and sleek — may have led some residents to think it was gentrification coming.
"At first when it opened up, people were holding their hands up to the windows and were like 'What's going on in there?' A lot of them thinking, 'Well, this isn't for me, this was not made for me.'"
Höcek happily proved them wrong.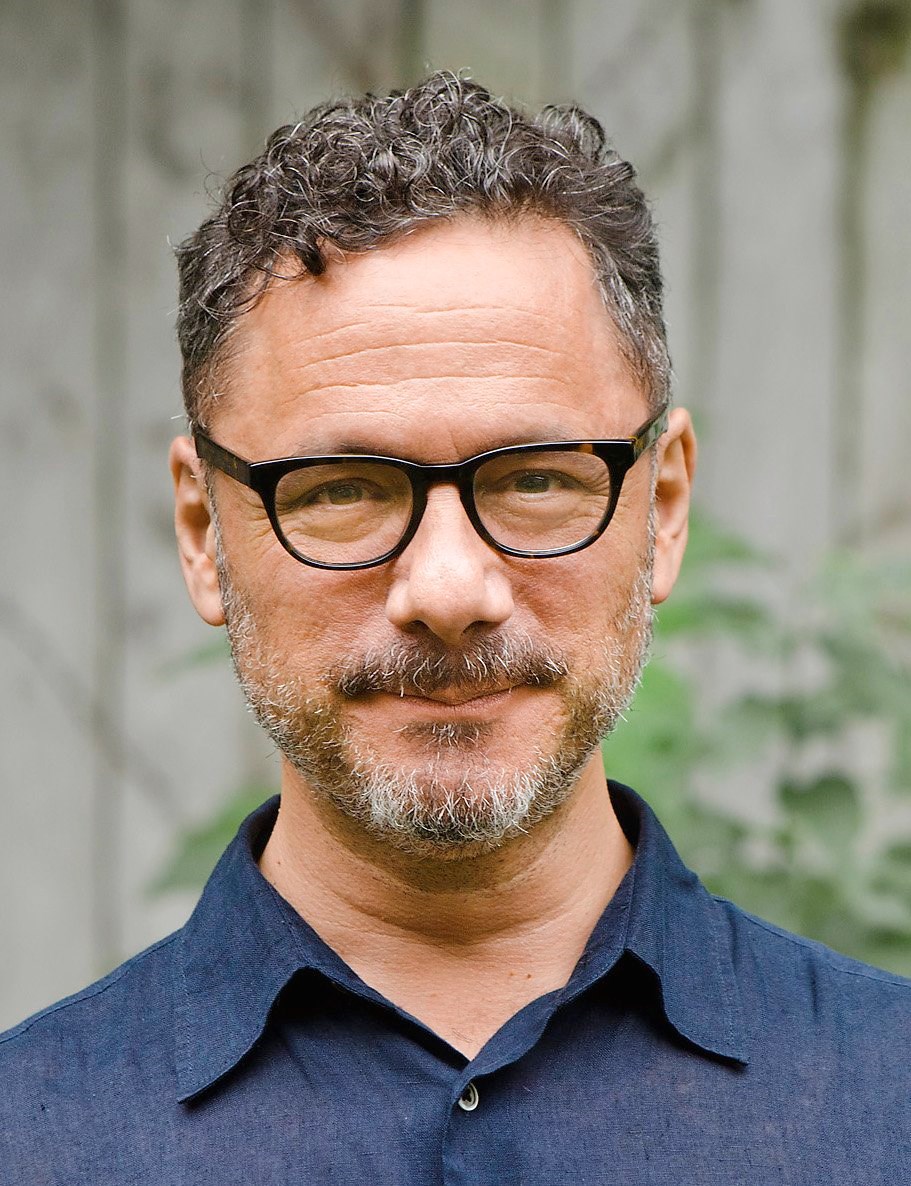 Through his work with the culinary center, Höcek met Brenda Duchene, the founder of the Isabahlia Ladies of Elegance Foundation, a nonprofit that runs five community gardens throughout the city.
When Duchene told Höcek she needed a pavilion space to educate and gather at one of her gardens, the Powell Street Garden in Brownsville, Höcek quickly got his students at City College involved.
"Yes, they should design nice things and houses and stuff, they should have that experience, but really what they should be involved with is things with the community," Höcek said.
The design of the pavilion was a collaboration between Höcek and his students, who completed assignments for the class based on their work on the project. The 2,000-square-foot space is half-enclosed and half-open to the outdoors.
Both environmental and economic sustainability are key to the pavilion's design: The pavilion features water tanks that collect rainwater to be used for irrigation. All the plants grown at Powell Garden will be sold on the street in front of the garden so that the Foundation can continue to fund programming.
Though the final design of the pavilion is complete, Duchene is still awaiting the proper permitting before construction begins.
Höcek said the work he's done in Brownsville is simply building off of what people like Duchene have already been doing in the community for so long.
"If I can come in with my students, my knowledge and my practice as an architect, and I can give [Duchene] strength, I think that's energy well spent," Höcek said.
The architect has taken the energy created from his work in Brownsville and brought it to other projects. He is currently working on designing a space with Bobby Digi, the founder of the non-profit Canvas Institute, a Black-led multidisciplinary arts and culture space in Staten Island.
"What excites me in architecture is how we can work on different platforms and how it can bring different people and different disciplines together."