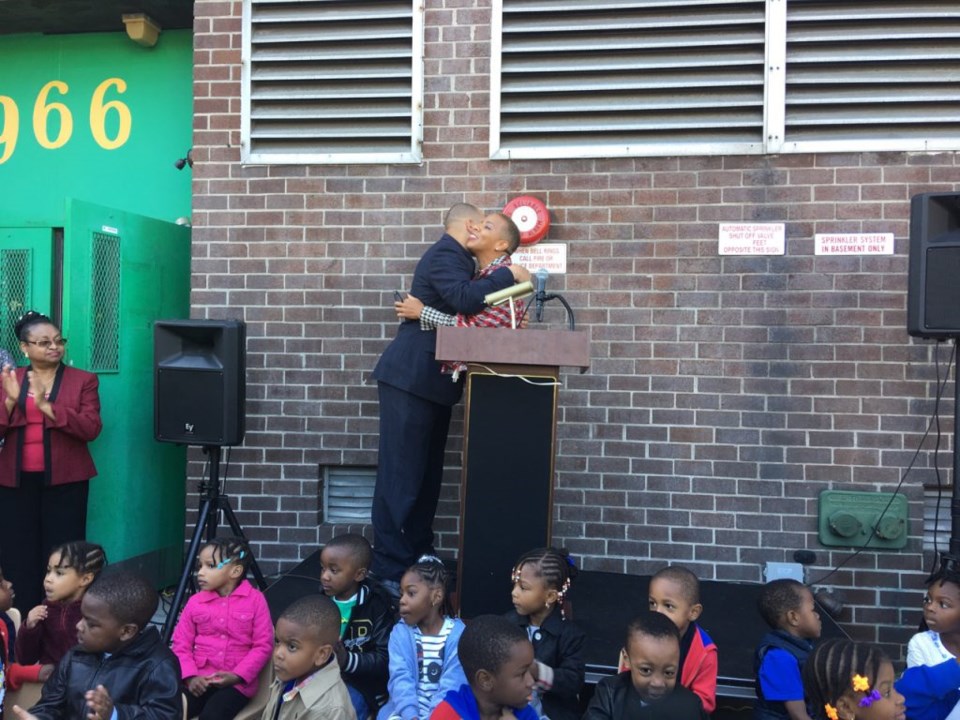 Much like most of Central Brooklyn, rapid real estate development and gentrification has sparked a lot of change for the tiny, popular neighborhood of Fort Greene.
Some of the changes have been positive, including improved services and higher-end retail options. But still, far too many of the changes have not served the longtime residents, many of whom are being pushed out due to escalating rents or are witnessing neighborhood staples torn down and replace with high-end housing.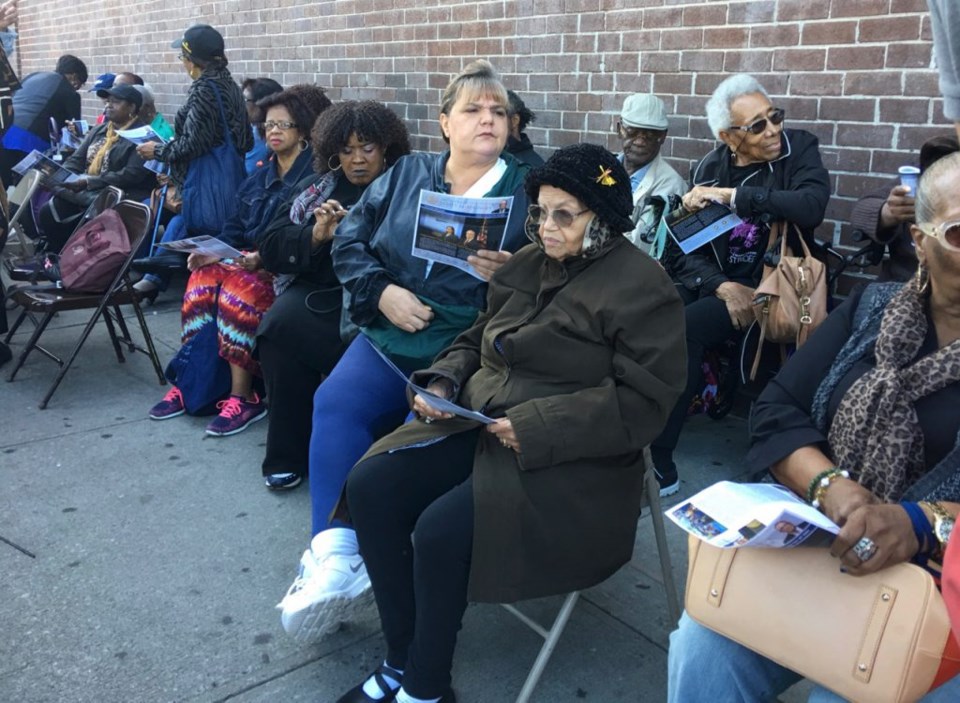 Friday morning, City Councilwoman Laurie Cumbo stood outside of the Grace Agard Harewood Center (more commonly known by residents as the Fort Greene Senior Citizens Council), located at 966 Fulton Street, to announce that the beloved senior center would be one less center under the threat of closure, as it would be signing a new lease.
[perfectpullquote align="right" cite="" link="" color="" class="" size=""]"There are children sitting with us here to today that are homeless, and I won't say which ones, but we have a housing crisis in this city"[/perfectpullquote]
For the past two years, Cumbo, who represents the 35th District housing the Center, along with Fort Greene Senior Citizens Council's Executive Director Claudette Macey, have lobbied the city, state and federal governments for help in the fight to save the senior center which, for the past 40 years, has served as a safe haven and recreational meeting place for hundreds of local area seniors; a dependable and affordable daycare center for dozens of local tots; and a place where people of all ages could participate in a special jazz program.
"This fight has been not only me, but our elected officials and our seniors coming up to City Hall with our children to fight for our vital resources," said Cumbo. "This has been such a team effort."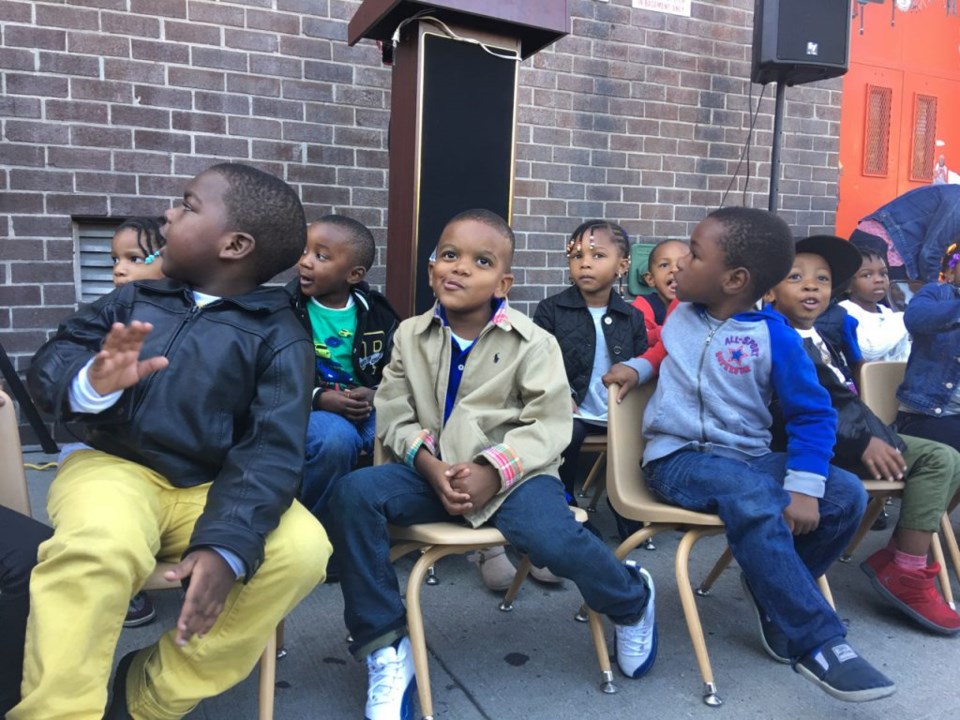 Joining Cumbo were Public Advocate Letitia James, Brooklyn Borough President Eric Adams, Congressman Hakeem Jeffries and State Assemblyman Walter Mosley, all of whom are residents of the 35th District and who rallied together to push for the lease signing and the need for affordable housing to address the displacement of residents.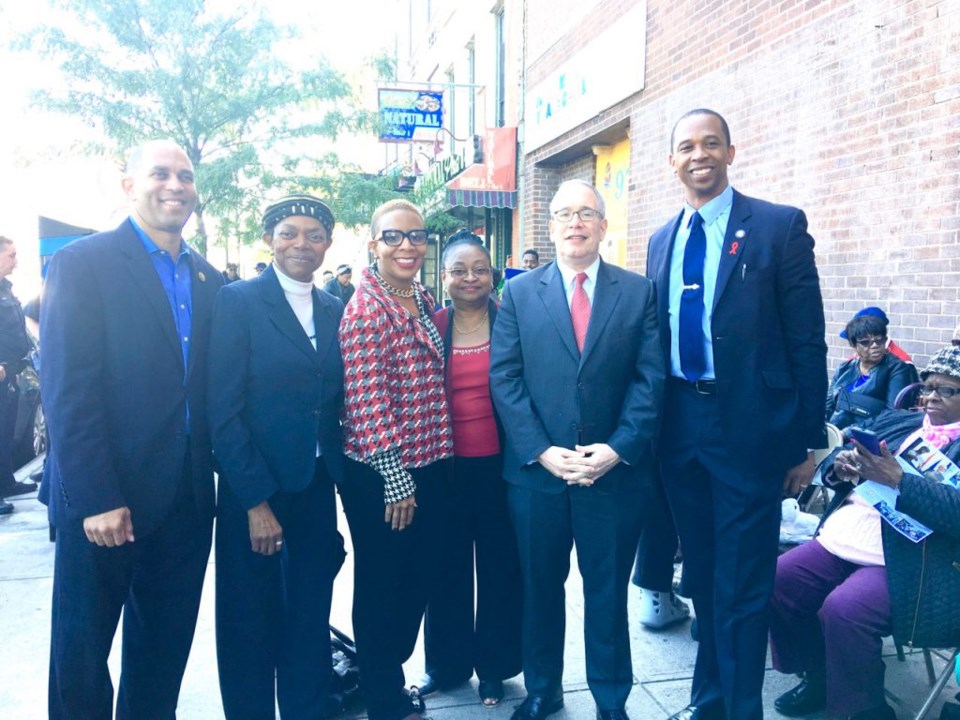 "We recognized that we stand on the shoulders of our seniors who've worked so hard and done so much to give us the opportunity to pursue the American dream and give back to this community," said Jeffries. "And another reason we fought so hard was because of these children. Miss Macey and Laurie Cumbo and all of us at the city and state and federal level were determined to make sure that we stood up for our children and stood up for our seniors. And as a result, we've got this victory today."
Adams added that it was important the community rally firmly behind keeping the Center in Fort Greene, as the neighborhood is considered "ground zero for gentrification in Brooklyn," he said.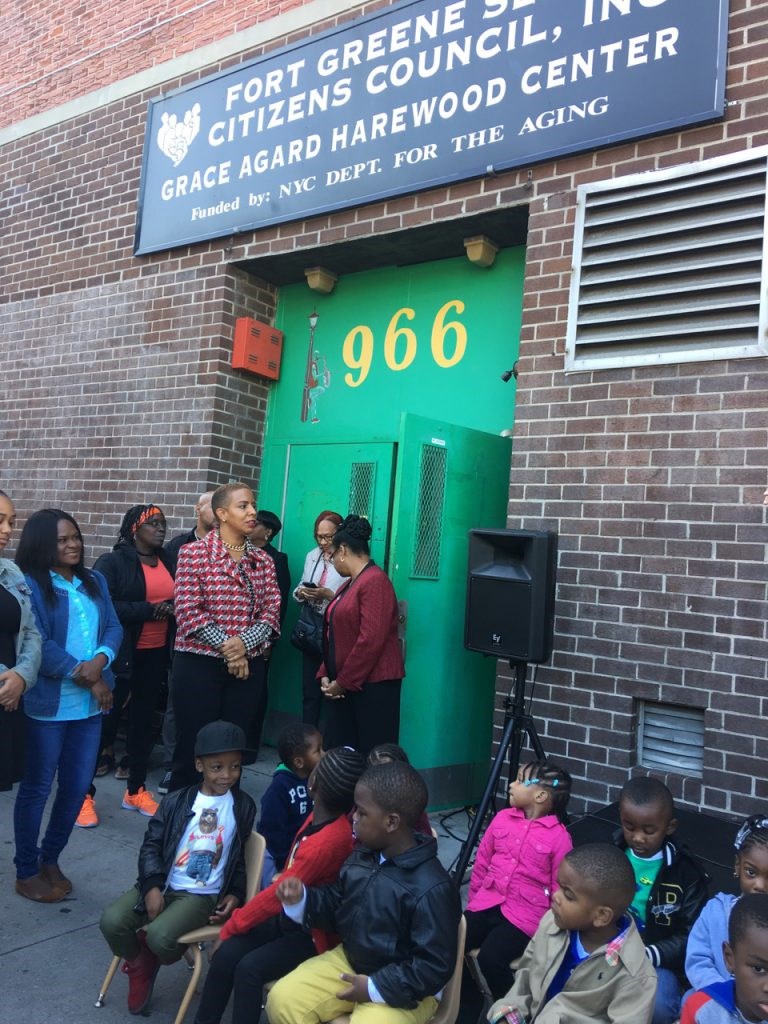 "This is such an important issue; this was my precinct as a cop, and I know this area so well and what this center has stood for. If we do not dig in here and make sure that the legacy of what Brooklyn has to offer-- that this [neighborhood's] popularity is not turned into prosperity for our young people and seniors-- we will have done a huge disservice to the community."
Other advocates for the Center at the press conference were NYC Comptroller Scott Stringer, State Senator Velmanette Montgomery and former Bed-Stuy City Councilmember Al Vann.
"There are children sitting with us here to today that are homeless, and I won't say which ones, but we have a housing crisis in this city," said James.
"So this is a message to the governor and the mayor: We need that M.O.U. of $2.2 billion in supportive housing that has to be approved to address the displacement that we're seeing here in Brooklyn, because it has so many consequences, and the consequences are before you."