The lawsuit alleges that drug companies systematically misrepresented the drugs' safety, oversupplied the pills and fueled the illegal market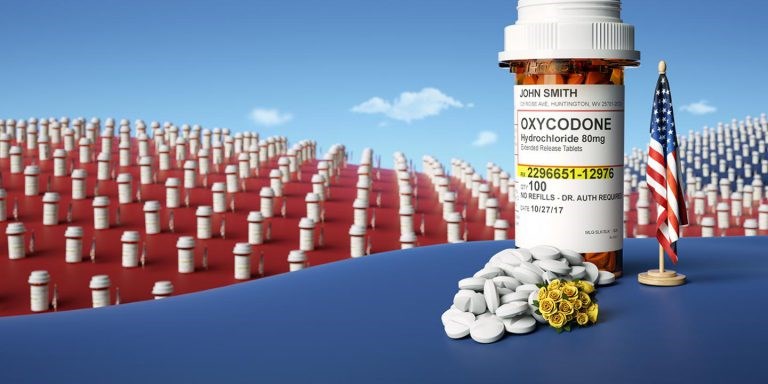 Mayor Bill de Blasio announced today that the city has filed a lawsuit against pharmaceutical companies to hold them accountable for their role in the opioid crisis. The lawsuit aims to recover half a billion dollars in municipal costs the city needs to combat the epidemic. The defendants are Purdue, Teva, Cephalon, Johnson & Johnson and Janssen, according to the mayor's office.
"More New Yorkers have died from opioid overdoses than car crashes and homicides combined in recent years. Big Pharma helped to fuel this epidemic by deceptively peddling these dangerous drugs and hooking millions of Americans in exchange for profit," said Mayor Bill de Blasio. "It's time for hold the companies accountable for what they've done to our city, and help save more lives."
In 2016, more than 1,000 people in New York City died in an opioid overdose, the highest year on record. Roughly 2.7 million opioid prescriptions were filled within New York City each year between 2014 and 2016. Rates of drug overdose deaths in New York City more than doubled between 2010 and 2016. DOHMH reports that while drug overdose deaths impact every neighborhood and demographic in NYC, residents of impoverished neighborhoods are the hardest hit.
The lawsuit with the NY State Supreme Court alleges that the manufacturers misrepresented the drugs' safety and efficacy and that distributors oversupplied the pills and fueled the illegal market. The city states that the opioid crisis created and fueled by the drug companies, has placed a substantial financial burden on the community, an increased need for substance use treatment services, ambulatory services, emergency department services, inpatient hospital services, medical examiner and law enforcement.
"The reckless decision to push highly addictive prescription pills on an unsuspecting public undoubtedly led to the heroin and fentanyl epidemic that is currently devastating the city, and the entire country," said District Attorney Michael E. McMahon. "Given the lives, hours and resources that have been put into this fight, it is long overdue that we hold the manufacturers and distributors accountable for the people and families that have been destroyed by opioids."
The city is moving on the big guys: today's announcement follows a suit the city filed against major oil companies for their role in climate change and its impact on the city.