Members of New York City's Department of Consumer and Worker Protection and the Mayor's Office of Immigrant Affairs held a press roundtable on Monday to announce three new laws aimed at strengthening immigrant worker's rights, following the COVID-19 pandemic.
New York City is home to three million immigrants who comprise about 36 percent of the city's population (8.3 million) and 43 percent of its workforce, according to MOIA.
DCWP Commissioner Vilda Vera Mayuga and MOIA Commissioner Manuel Castro hosted the discussion, noting that workplace inequality for immigrants had worsened since the pandemic, and setting forth stronger labor protection for immigrant workers, including paid sick leave, a fair workweek and stronger protections for delivery workers, was imperative.
"We work directly with a population that doesn't always realize all the rights that they have and how the government could really help them and protect them from any violation of those rights," Mayuga said. "We want to make sure the workers have what they need and the business is in compliance."
The three new laws include the NYC Paid Safe and Sick Leave law which allows 56 hours of sick leave to workers, with the option to use it for themselves or family members. Also the law adds four hours of sick leave per child getting vaccinated.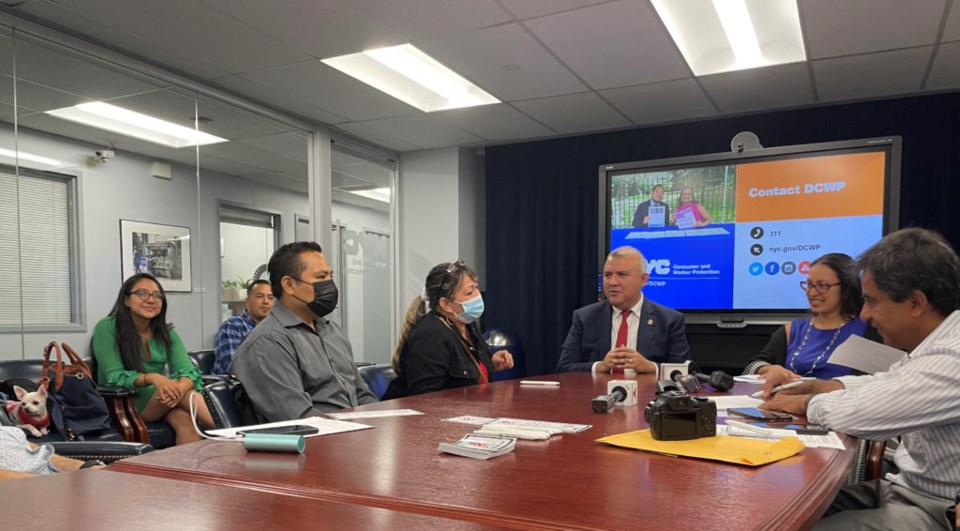 The Fair Workweek law covers fast food, retail, and utility safety workers to ensure they get predictable schedules including regular weekly schedules, extra pay for schedule changes, priority for new shifts, and job protection from illegal firing, layoff, or hours reduction. 
The DCWP and MOIA are partnering to change the assumption that undocumented workers have no protection when in fact they do.
"If the employer believes that because your employee is undocumented they cannot go to local authorities … They're wrong," Castro said. 
And the Delivery Workers' Rights law protects workers who do deliveries for restaurant apps. According to the law, delivery workers will receive a free insulated delivery food bag after six deliveries, payment at least once a week, more control over deliveries, and better access to restaurant bathrooms. 
Undocumented workers fear deportation after filing a complaint, unaware that New York City does not enforce federal immigration laws. When a complaint is filed with DCWP, it will investigate the complaint, present a findings letter to the employer, and settle the case. Employer violations start at a minimum of $500 per violation.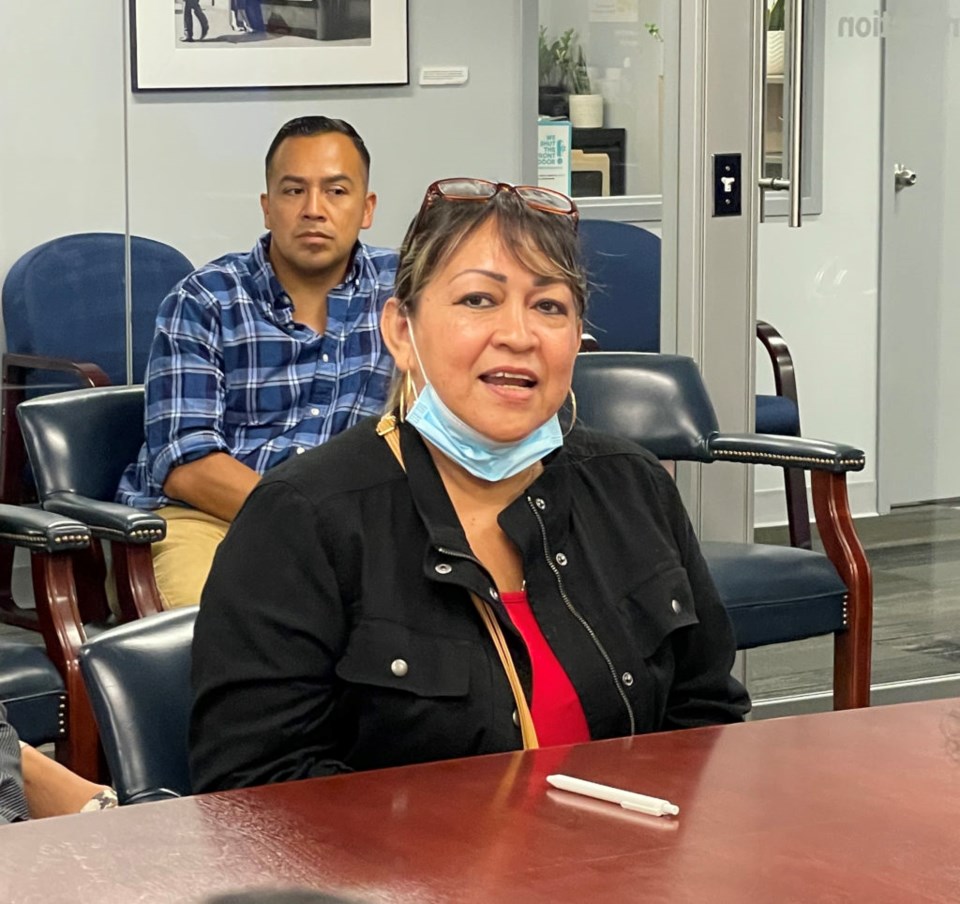 Leticia V. is an undocumented nail technician whose employer always paid her late. Due to her immigration status, she was afraid to file a complaint. After time, Leticia gained confidence and filed a complaint with the DCWP in October 2020.
DCWP and its lawyers, were able to recover the lost wages that were stolen from her. DCWP reached a settlement in April 2021 and secured $840 for Leticia's unpaid sick leave this past January. Leticia's employer was ordered to adopt and distribute compliant safe and sick leave policies and post the Notice of Employee Rights at their place of the business, ensuring all current and future employees of the business are aware of their rights to safe and sick leave.
DCWP serves the city through education and outreach efforts informing immigrant workers of their rights and protection. Through building awareness of business obligations and workers' rights, the DCWP expects the city's workplace laws to be successful.