Renowned Brooklyn photographer Jamel Shabazz, known for capturing the beauty of ordinary New Yorkers, has returned to his roots to activate the Brooklyn Museum's outdoor plaza with a new exhibition titled, "Jamel Shabazz: Faces and Places, 1980-2023."
The site-specific installation, which is running now until September 2023, transports viewers through four decades of vibrant city life and hip-hop culture. The exhibit not only captures the essence of style, community and Black joy, but also celebrates the boundless energy that reverberates across the five boroughs and beyond.
Shabazz began his photography journey in the mid-1970s, taking portraits of people in parks, subways and streets in New York City. Many of his iconic photos are taken in Prospect Park, just a few paces away from where the Brooklyn Museum sits.
In honor of his significant contributions to Brooklyn — and the 50th anniversary of hip-hop — the outdoor exhibit showcases hundreds of Shabazz's portraits, drawn from his remarkable archive.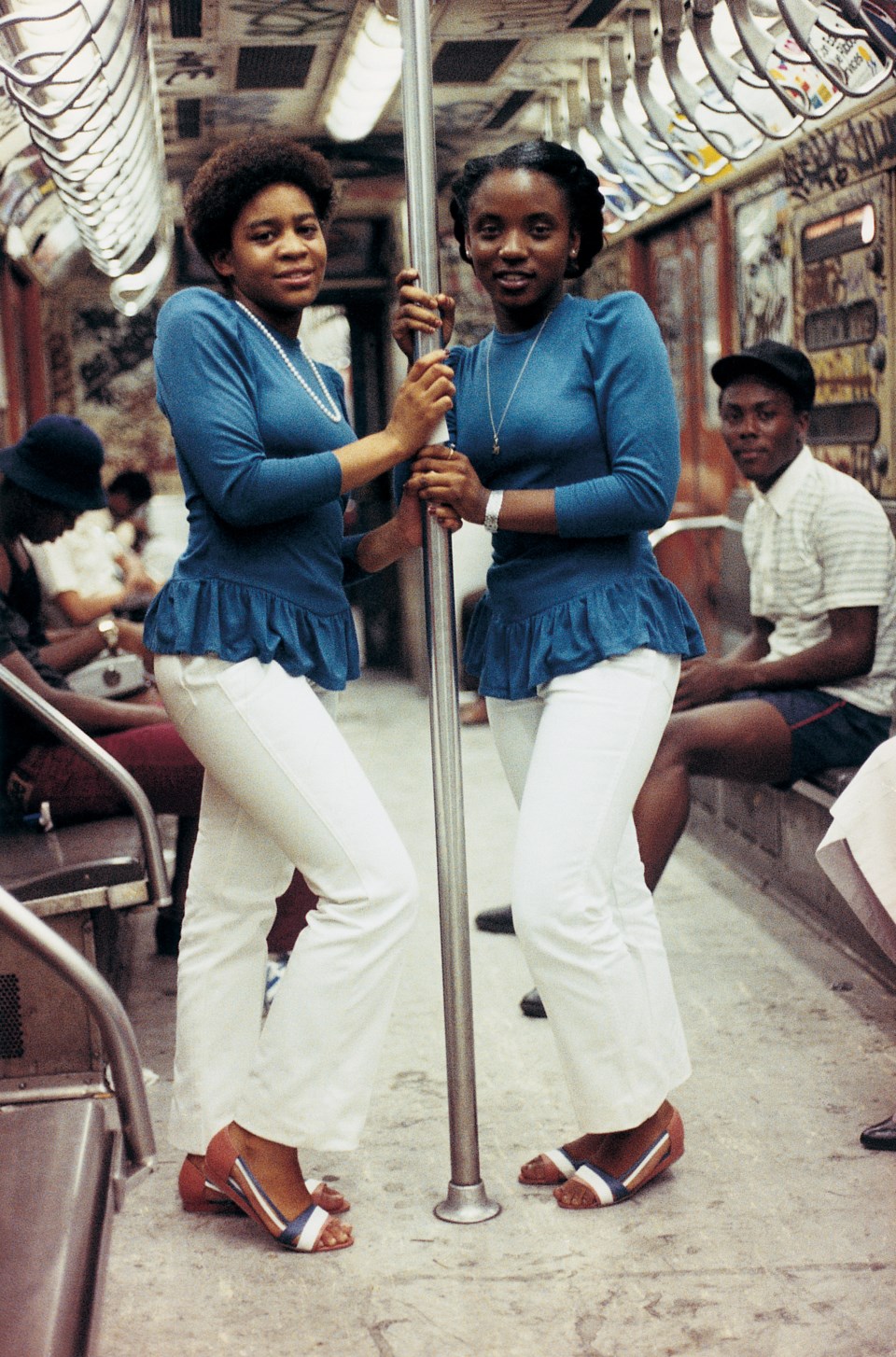 "'Faces and Places' is really a part of this ongoing series that we initiated during the pandemic which is informally entitled 'Art on The Stoop,' in part because, in 2020, when the Museum reopened after being shut down from COVID, we had a program called 'Art on the Stoop' which was both an installation on the stairwell and outdoor wall in a similar fashion to Jamel's current installation," said Drew Sawyer, the Brooklyn Museum's Phillip and Edith Leonian Curator of Photography.
"We sort of just continued this activation of the plaza and, so far, many of the artists we have worked with have been either artists currently in our museum collection or Brooklyn-based artists. And from Jamel's creative and social practice, that just seemed like a perfect fit."
The photographer's latest book, "Jamel Shabazz: Albums," was awarded the prestigious Gordon Parks Foundation/Steidl Book Prize in 2022 for its powerful archive of humanity.
The book is filled with photos of street scenes and people going about their lives, arranged in a way that invokes family albums, like the ones that have been passed down for generations in Shabazz's family. The Brooklyn Museum exhibition showcases reproduced pages from these albums.
​As part of his philosophy, Shabazz always made two prints of each photo he took: One for him and one for the subject, so that they could engage with the art and see themselves through his lens, Sawyer said.
​​​"Jamel's work is so much about meeting people in public spaces so it only felt right to install an exhibition with his photographs in a public plaza rather than in the museum galleries," said Sawyer.
"And, of course, I think the really exciting thing about this show is that Jamel also has so many stories about each picture, and while we made the curatorial decision to not include the titles of the works outside, we hope for viewers to just be immersed in hundreds of portraits. From both Jamel's and the Museum's perspective, a lot of these images were taken in Brooklyn so it would be amazing for some of the people in the images to recognize themselves or for family and friends to recognize their loved ones… We want people to be able to see themselves."
​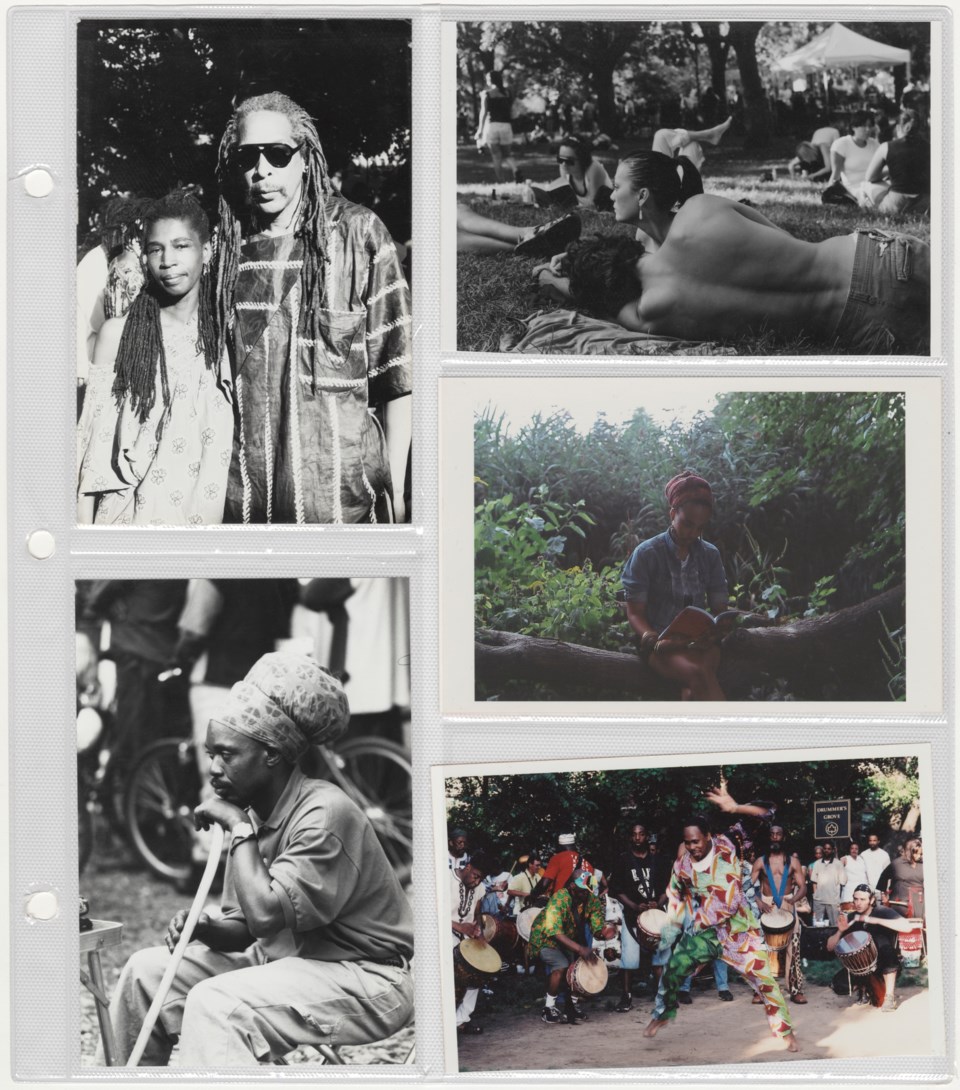 Beyond showcasing Shabazz's work, the Museum's bustling summer season invites visitors to encounter the pulsing heart of Brooklyn's creative community through a variety of activities, from public yoga sessions and cycling groups to free arts programming, Sawyer said.
"For Jamel, from his very earliest days, Prospect Park has always been the ideal place for him to hone his skills. It's a place where a lot of people gather. There is an endless number of people at picnics, reunions, concerts — and it's the place from Jamel's earliest days where he went to take photographs, making the park one of his largest bodies of work," said Sawyer.
"So for us, it was important for the Museum to focus on that, given both our location and the extent of our institutional commitment to fostering community."
For more information on the exhibition please click here.