Calling all content creatives and culture influencers of Kings County: CULTURECON is coming to Brooklyn on Saturday, October 12, from 8:00am - 07:00pm!
Culturecon is an ideas conference curated especially for artist, thinkers, creatives and changemakers of color! The conference aim is to bring inspiration and ideas and information to get lead influencers game-ready for 2020.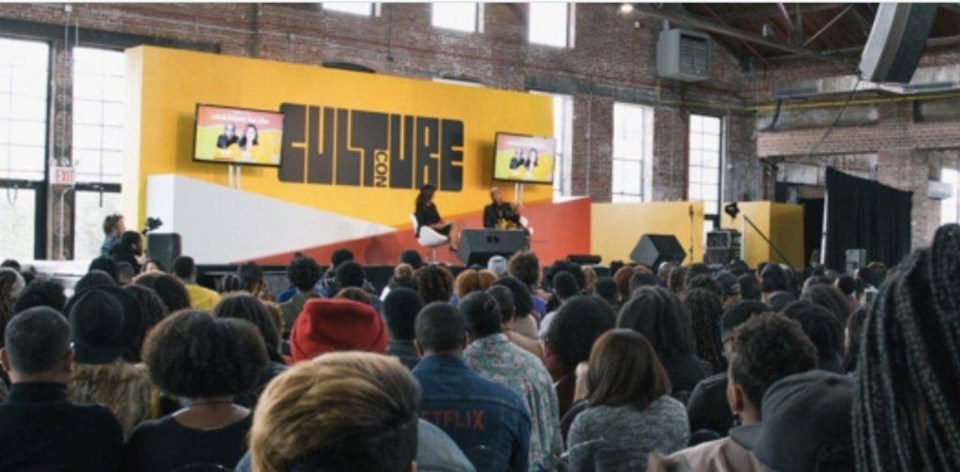 Forbes calls CultureCon "a conference every creative should attend in 2019."CultureCon celebrates the influence creatives of color make on society & culture.
CultureCon brings together an array of talented young professionals & entrepreneurs to inspire the next generation of world-changing movers and shakers. Some of the top names in lifestyle, culture and entertainment will be on-hand to provide that inspiration and insight, including Coltrane Curtis, Sanaa Lathan, Regina King, Tracee Ellis Ross and more!

The conference, which will be held at the Duggal Greenhouse in Brooklyn Navy Yard, offers break-out sessions to help take your career or side hustle to the next level. Topics include creative collaboration, creative strategy, building a business & building a life to fireside chats featuring larger than life voices, there's really nothing like it.

CultureCon offers endless pop-up activations with some of your favorite brands and the good vibes of over 2,000 of your fellow creatives.
Some come on out and get ready to do it for the culture.
To purchase tickets, go here.