Bushwick's local grocery delivery service and farm-to-table eatery Farm to People welcomed a panel of fungi experts to discuss mushrooms and their impact on people and the environment. The panel was followed by a surprising and inventive meal featuring–you guessed it–a variety of local mushrooms.
The panel included award-winning chef and writer Sophia Roe, food and travel photographer Andrea Gentl, "In Search of Mycotopia" author Doug Bierend, and Smallhold Co-founder and CEO Andrew Carter. 
The group discussed lighter topics such as favorite fungi and touched on deeper, more pressing issues like climate change and food accessibility. The event acted as a prequel to Climate Week NYC, which began on September 19, and will run until September 25.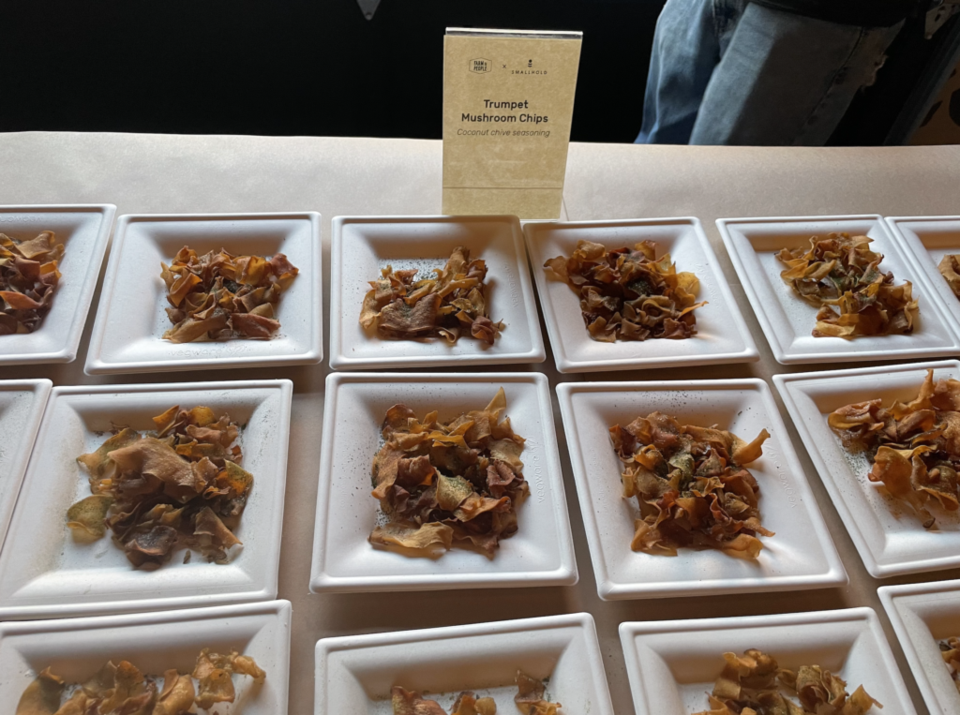 "The world is changing really fast, and evolution is not really keeping up with it in my opinion," Carter said. "We need to figure out ways of growing food indoors or in creative ways for a future climate."
Recently, mushrooms have received a bright spot for their ability to remedy issues related to climate change. Fungi can do it all: absorb carbon from the atmosphere, add nutrients to the soil and break down toxins.
"[Mushrooms] seem to favor certain modes of operating that are more sustainable and local," Bierend said.
The world's wide variety of mushrooms also offer complex textures and flavors similar to meat, Carter said. Because mushrooms use a fraction of the water and energy it takes to produce meat, they are a more sustainable alternative.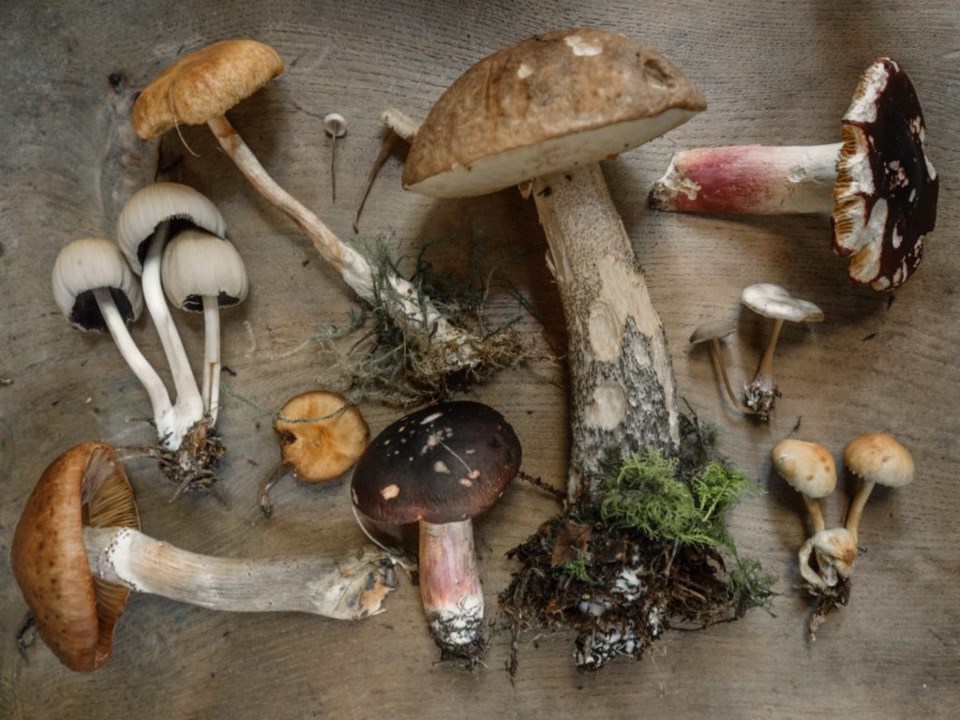 "Mushrooms can be that enjoyment that you might get out of meat, in a way more sustainable and way more exciting way," Carter said.
As people trickled into Farm to People's recently transformed warehouse—which features a decorated communal space with tables for both eating and mingling—they grabbed small plates featuring inventive mushroom-based dishes.
"Mushrooms are just as fascinating as plants," Roe said. "We're all very aware of the difference between a spinach salad and a radicchio salad, so my goal is to get people to treat mushrooms like that."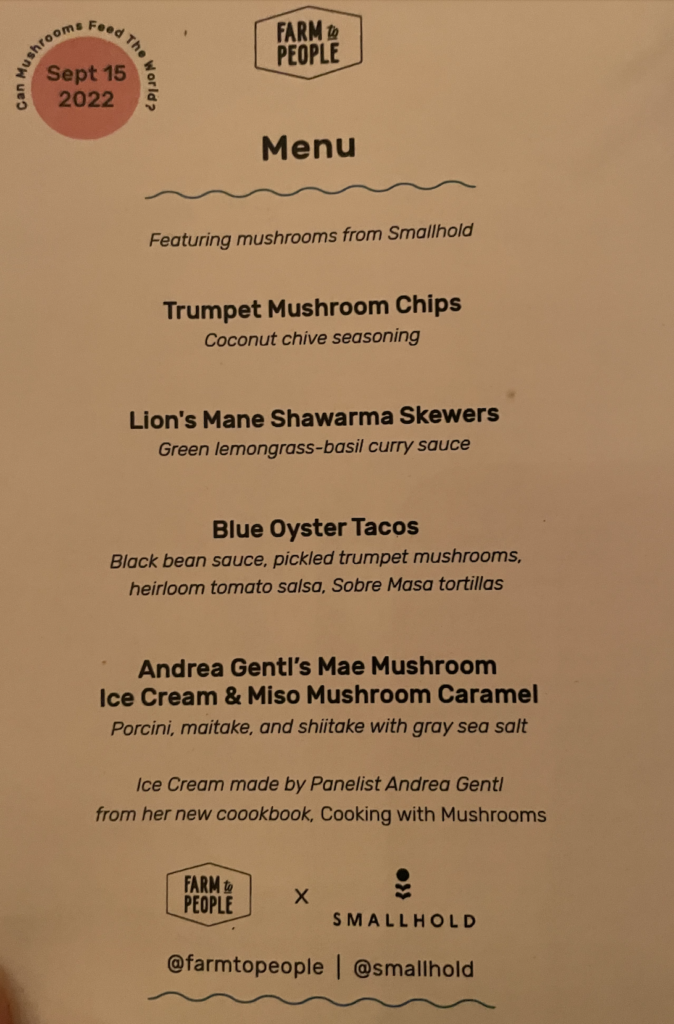 As an appetizer, Farm to People served savory, satisfyingly crunchy crisps made from trumpet mushrooms topped with a dusting of chive and coconut flakes.
Next, people lined up for skewers of grill-kissed lion's mane mushrooms and veggies. The soft, welcome char rendered the shaggy fungi tender and nearly meat-like in texture. Alongside the skewers was a hefty drizzle of green lemongrass curry, bringing a delightful sweet acidity to the assortment.
The event also served blue oyster tacos with black beans and fermented Black trumpet mushrooms. Dinner guests agreed: This dish was the star.
After the panel concluded, guests enjoyed mushrooms in yet another way: as dessert. Gentl designed a mae mushroom ice cream topped with miso mushroom caramel. The warm miso caramel blanketed the ice cream with sweet umami, and the crunch of flaky salt punctuated a few lucky bites.
"I think the reason why mushrooms seem polarizing is because, 99%of the time, the first experience you had with them was really terrible," Roe said. "It's my hope that people can be more open-minded when talking about fungi… Fungus is a big world."