She hasn't been rapping for long, but Brownsville's Steph G is already making waves with her catchy, New York-focused sound.
The Dominican American artist already has a viral hit under her belt called "Chopped Cheese" and a strong vision for herself as an artist.
Just a year and a half ago, becoming a rapper was not on Steph's mind. At the time, she was running an event-planning business.
"I enjoyed what I did, but it wasn't really my passion. And I just looked at myself and I was like, you know what, this is not it," Steph said of her previous job.
Steph first stepped into the studio when her brother, who also makes music, invited her to drop a verse on a song. Steph agreed and fell in love with the craft. Since then, she has gained a strong following of nearly 300,000 on Instagram, where she regularly posts freestyles.
The artist released her debut mixtape "Like a G'' in October 2022. The record moves between drill rap, dance songs and songs about heartbreak.
"Everyone tries to box me in that [drill] category," Steph said. "I do drill, but that's not all I do. I'm influenced by it, because it's New York City culture. But I definitely am not just a drill rapper."
Drill is a sub-genre of hip-hop that originated in Chicago and is known for its emphasis on percussion and quick, witty lyrics.
In addition to her inspirations like Lil' Kim, Nicki Minaj and Cardi B, Steph also said she is influenced by Missy Elliott and Michael Jackson in particular.
"The reason why they both influenced me is because of their creativity. With my videos, I try to get creative," Steph told BK Reader. "I really pay attention to the details."
Steph's rise comes at a time when female rap has taken over the hip-hop landscape. Once relegated to playing second fiddle to more popular male rappers, female rappers have exploded in popularity over the past several years.
"I feel like we're in our prime time," Steph said of women in the rapping scene. "Me seeing other girls 'make it' gives me hope that could be me one day."
The success of "Chopped Cheese," the rapper's biggest song so far, shocked Steph. The track was originally released as a freestyle on her Instagram, with no promotional push.
"I just dropped it one day and said, 'Here you go, I have this song called "Chopped Cheese,' I hope you mess with it," And it went crazy. There were people from all over that I didn't even know supporting the song and telling me it's fire."
"Chopped Cheese" features a classic New York drill sound, interspersed with elements of Latin music. Steph flows in and out of Spanish throughout the track, and its accompanying visual proudly shows off the Dominican flag. Steph said part of what set the song apart is its mixture of Spanish lyrics with drill, something she hopes to do more of.
"I wanted it to be relatable to New York and relatable to my heritage," Steph said. Today, "Chopped Cheese" has garnered over 100,000 views on YouTube and over 500,000 total streams.
But, Steph understands that these days, having a hit song is not all there is to it —today's music stars are also expected to be relatable and socially aware.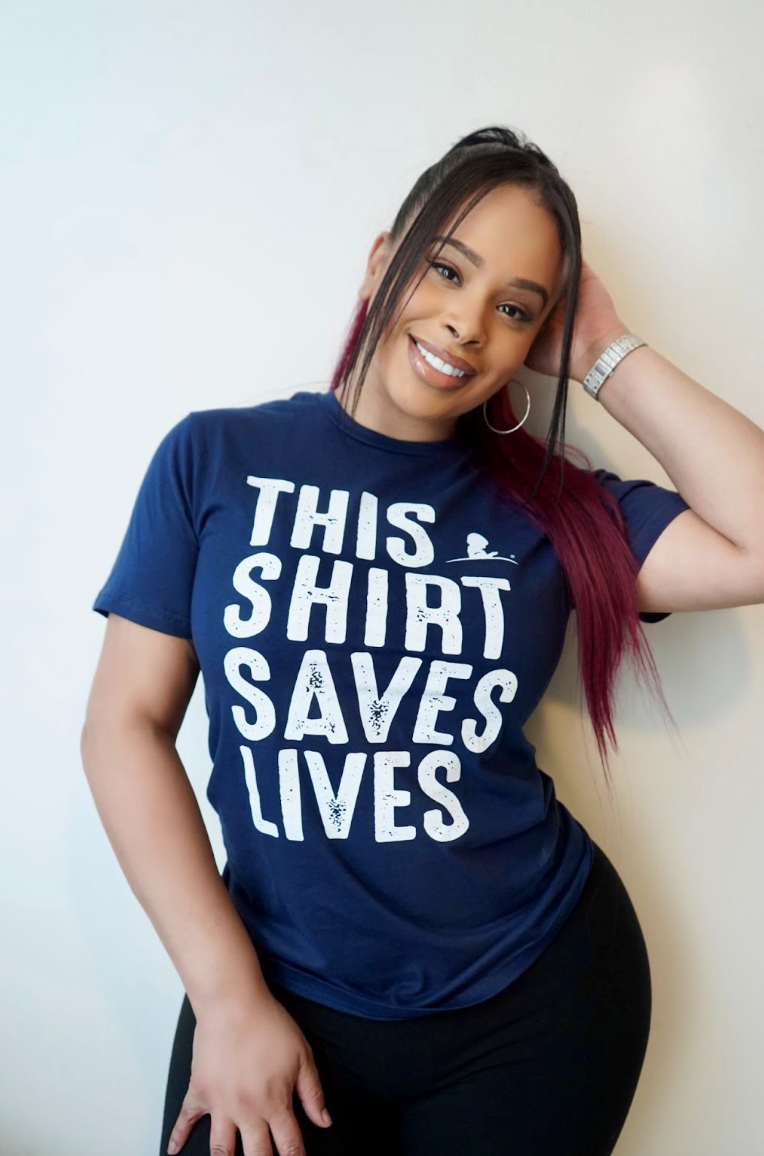 "I just want to be viewed as a relatable person, a thoughtful person, someone that moves with grace and someone that's very determined," Steph said.
Earlier in March, Steph became a St. Jude Children's Research Hospital ambassador, lending her platform to spread awareness about the hospital for children affected by cancer.
"This is what I usually do with my time when I'm not in the studio when I'm not recording," Steph said. "I always try to find ways to help my community. I feel like it's not just about music, but also being proactive in the community."
Despite the buzz around her, signing with a major record label is not at the top of Steph's list. She plans to continue promoting her EP this year and drop a few more singles.
"Labels definitely reach out, but we're just waiting for the perfect time and the perfect situation. We're not rushing it." Steph said. She has performed at classic NYC venues and a handful of music festivals. But, she is taking a step back from performing live at the moment to refine her skills and improve her stage presence.
"One of my main goals is to really put myself out there and for a wider audience to know who the real Steph G is, not just the music stuff, but everything about me."