It is customary on Rosh Hashanah — the celebration of the Jewish new year — to dip apples in honey as an augur of a sweet year ahead. For the Union Temple synagogue in Brooklyn, recent changes are predicting not only a sweet new year for its members, but also, one flavored with innovation and a touch of experimentation!
For Union Temple, the borough's oldest synagogue, the change is less a transformation and than it is an evolution, in step with the temple's longstanding history of reform, social outreach and progressive change. Founded in 1921 at at 17 Eastern Parkway in Prospect Heights, Union Temple is a result of a merger between two renowned Brooklyn synagogues, each of which had served the Jewish community since the 19th century-- the first, Kahal Kadosh Beth Elohim established in 1848, and Temple Israel established in 1869.
"There's no split between the political, the spiritual and the emotional — it's all one reality," said Rabbi Sameth."
Union Temple and its two predecessors were well-known for their tzedakah (justice) and gemilut chasadim (good will). Members created various Jewish philanthropic agencies in Brooklyn, such as the Brooklyn Hebrew Orphan Asylum, Jewish Hospital, the Federation of Jewish Philanthropies and the Ladies' Hebrew Benevolent Society, to name just a few.
Earlier this year when Rabbi Linda Henry Goodman, the temple's religious leader for the past 26 years, announced her departure, Rabbi Mark Sameth was appointed to step in as the interim acting Rabbi while the community looks for a new, more permanent leader.
Amongst Rabbi Sameth's plans while his is at Union is to support the center in exploring new modalities for interacting with religion, with social action, meditation and education at the top of his list.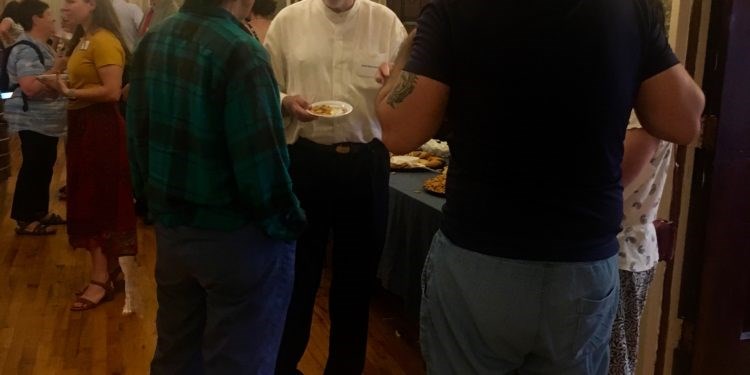 "There's no split between the political, the spiritual and the emotional — it's all one reality," Rabbi Sameth said. "When we experience what is best for ourselves and our community, we want that for the whole world, and we support different paths to get to that place."
Rabbi Sameth brings a highly progressive history of social activism, community outreach and reaching across the aisle to form alliances. In a New York Times Op-Ed from August 2016, Sameth asks, "Is God Transgender?" The editorial went viral.
While celebrating the high holidays this month, the community will participate in various events supporting refugee and immigrant rights. These include a MetroCard drive in partnership with the Hebrew Immigrant Aid Society, letter-writing campaigns and a kid-friendly craft-hour to make protest posters. Sameth is also leading a monthly, all-ages meditation during Saturday services and a Friday night scholar-in-residence-style lecture series.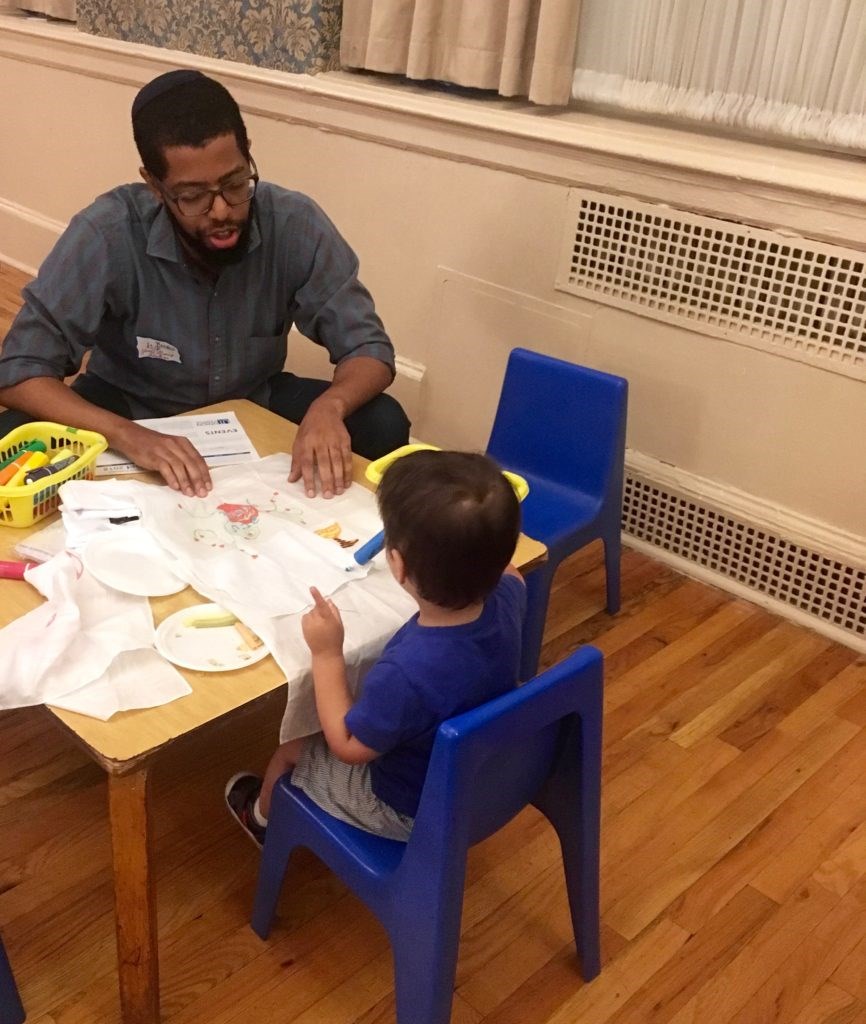 The social action committee will be holding a forum on income inequality during Yom Kippur, the holiest day of the Jewish calendar, which falls on September 18. The committee will focus on this themes throughout the year and give the community many opportunities to learn and give back.
Kendell Pinkney, the director of youth groups at the center, said his teenage students welcome these new modalities wholeheartedly.
"It's whenever we do a social action that students will show up the most," Pinkney said.
Sameth noticed this pattern with the grown-up crowd as well. "The temple has been in this location since 1929 and has a longstanding relationship with the surrounding community," Sameth said. "This year we're partnering with other Jewish groups, other faith groups and other social action agencies in the area to do the work that is constant with our mission."
Mindy Sherry, the director of youth and family engagement, said this variety of initiatives fits into her mission of making her community a champion of inclusivity.
"I'm working to create a place where every person, every student has a place to come and learn, to be their best selves and feels welcome," Sherry said. "That's the impact I want to have on both the Jewish community and the Brooklyn community."