As COVID-19 led work to dry up for Brooklyn creatives Claudia Lake and Benjamin Kabin, gardening became a means to keep them busy.
Fast-forward a few months and Lake, a makeup artist, and Kabin, a photographer, have turned their living spaces into micro-greenery, Newtown Creek Farms, supplying Brooklyn restaurants with nutritious, albeit small, leafy greens.
"I've always been a part of my community garden here and I've always had an interest in farming," Lake said. "We found ourselves as two creatives out of work, so we just started growing microgreens."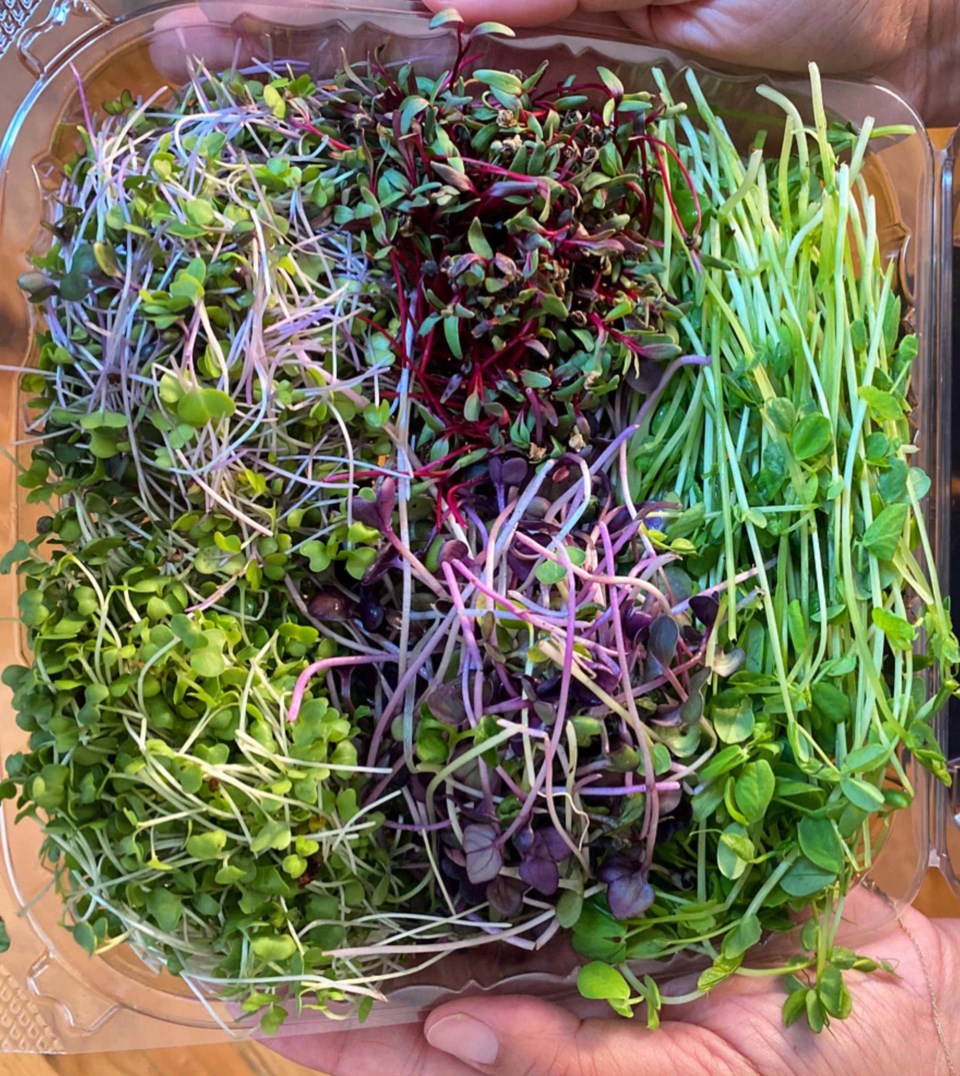 Microgreens, considered by many as baby plants, are a superfood and the basis of Newtown Creek Farms. The greens are grown indoors under LED lights with a quick two-week turnaround. For Lake, after taking several farming courses, the process was quite simple.
"It grows quickly, it's hyperlocal and nutrition-dense," she said. "You can grow it all year round and anybody can eat it."
Newtown Creek Farms currently sells radishes, broccoli, peas and salad mixes to restaurants who are still able to fork out for the superfood. Lake said given many restaurants lacked funds because of the pandemic, it was hard to gauge how things would go for Newton Creek Farms in the future.
"But we're at an advantage because we're able to scale everything slowly," she said, adding they had a rare opportunity to be strategic with who they worked with and hone in on how to approach their business.
Although Lake and Kabin are committed to the farm, Lake said they weren't abandoning their former jobs anytime soon. Even now, Lake said their creative work intersected with the farming, with Lake styling the microgreens for shoots and Kabin taking the photographs.
"As New Yorkers we're really good at adapting and hustling," Lake said. "We've been making it work and we love it. We love our jobs so we're not completely closed off to the idea of doing jobs here and there."
Lake said there were plans to grow the Newton Creek Farms, but she had been enjoying the opportunity to learn and explore how to farm on a small scale. "It's allowed us to grow slowly. We have a good pace and we're learning what works and what doesn't work for us," Lake said.
As New York City continues to open up, there are hopes of a farmers market and providing educational classes teaching the bountiful benefits of microgreens, which Lake insisted aren't a garnish. "They're a superfood," Lake said. "You can pretty much eat it with anything, from pizza to burgers.
With many Brooklyn residents struggling to access food due to the pandemic and existing food deserts, Lake hoped people would consider microgreens as a cheap and accessible nutritious ingredient, adding: "There's got to be a balance and accessibility for everyone because we all deserve good food."