New York's self-described "favorite comic shop," St. Mark's Comics, has brought its huge selection of action figures and graphic novels to Brooklyn's Industry City.
After 36 years in Manhattan, the comic book store shut up shop in the East Village in March, 2019, due to the changing nature of the area, Mitch Cutler of St. Mark's Place told BK Reader.
"Piece by piece the neighborhood had been going away from under us, and when they took down all the buildings on St. Mark's and 3rd... a particular generation of St. Mark's was going away," Cutler said.
While debating whether or not closing permanently was the right move, Brooklyn's Industry City offered a new home for the beloved store.
"We love this space, it was twice as wide, twice as high... the location is great, our neighbors are terrific... everyone here has been great," Cutler said.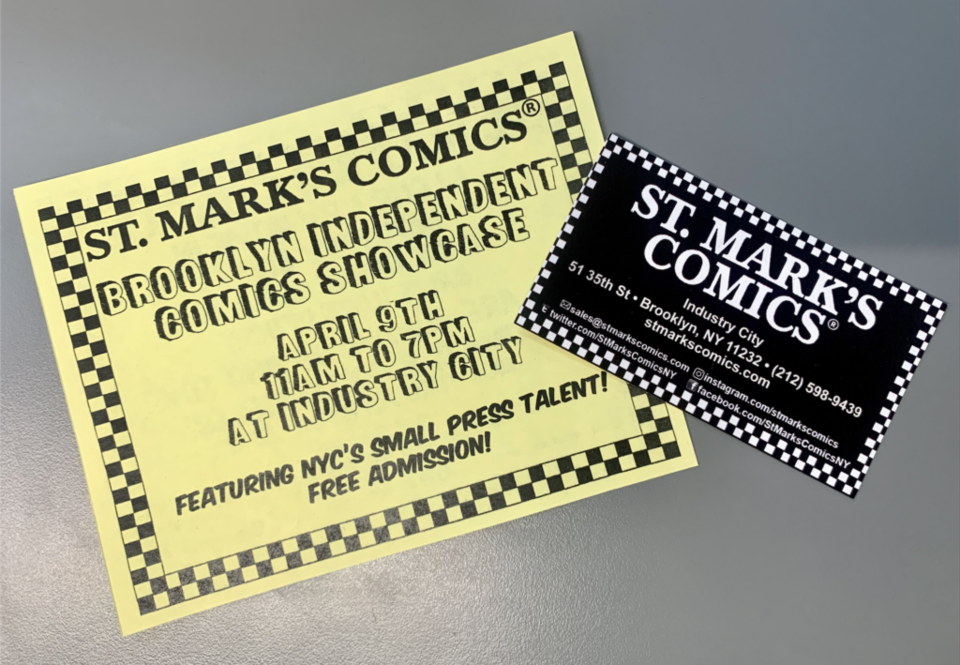 St. Mark's Comics has been open in Sunset Park's Industry City for the past seven months, and has a number of exciting events on the horizon, including those that support local artists.
This past weekend, April 9, the comic book store held an Independent Comics Showcase for artists, "giving them the opportunity to be seen using the power of Industry City and whatever power our name might have," Cutler said.
Located at 51 35th St. Brooklyn, St. Mark's Comics is open Monday and Tuesday 11:00am-8:00pm, Wednesday to Saturday 10:00am-9:00pm and Sundays from 11:00am-7:00pm.