Move over spring - FAB Fulton just announced its all ages summer program with outdoor movies, jazz nights and kids concerts!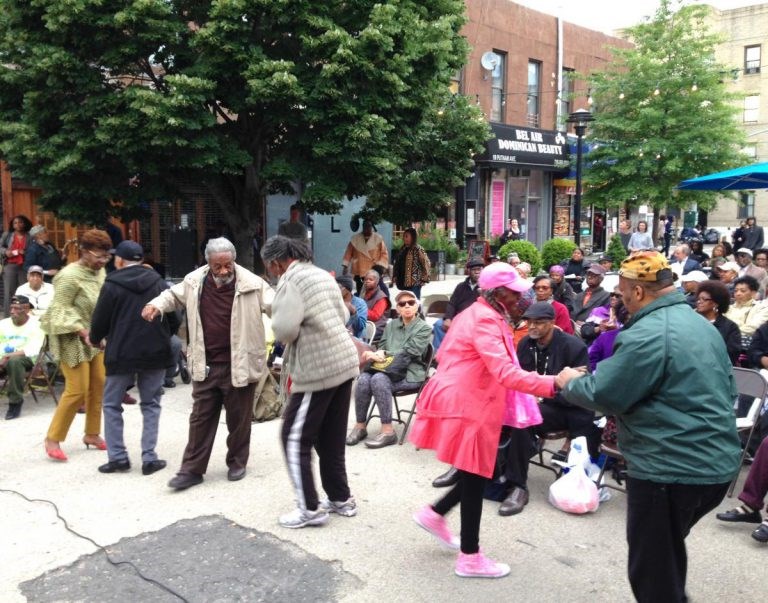 When the weather's great and the days are long, it's time for art, music, film and fun! FAB Fulton, the Fulton Street Business Alliance, is ready to celebrate summer with a full schedule of family-friendly events in Fort Greene and Clinton Hill, starting Saturday, May 5. Back again are outdoor FAB Flicks presented with BAMcinématek, an exciting program of popular children's entertainment and lots of jazz!
"Fort Greene and Clinton Hill are wonderfully vibrant communities," said Phillip Kellogg, executive director of FAB Alliance, the nonprofit organization that represents over 400 small businesses and property owners along the Fulton Street corridor. "FAB is thrilled to be able to host these free events that bring the community together in the outdoor spaces of Fulton Street."
FAB Fulton's summer program will kick off on Saturday, May 5 with ART360o, A Day of Art and Discovery in Fort Greene. The day-long event invites Brooklynites to get acquainted with this vibrant, artistic Central Brooklyn neighborhood. Special activities include live window painting, free guided walking tours, artist exhibits, open house receptions and more. Visitors can chart their course using an illustrated map while exploring some of the local shops, cultural institutions and arts centers.
The FAB Friday Kids' Concerts return this year to the Crispus Attucks Playground, on the border of Clinton Hill and Bed-Stuy. This series for kids ages 12 months to 5 years is interactive, educational and packed with fun. Back for musical mayhem are favorites Moozika! and the Hopalong Andrew Trio, plus the immersive Anza's Spanish Sing-Along, in partnership with the play space Busy Bodies Brooklyn. New this year is Fitzgerald Sam, from the Brooklyn Music School, who will share the language of his Congolese drums and the heartbeat of West African music.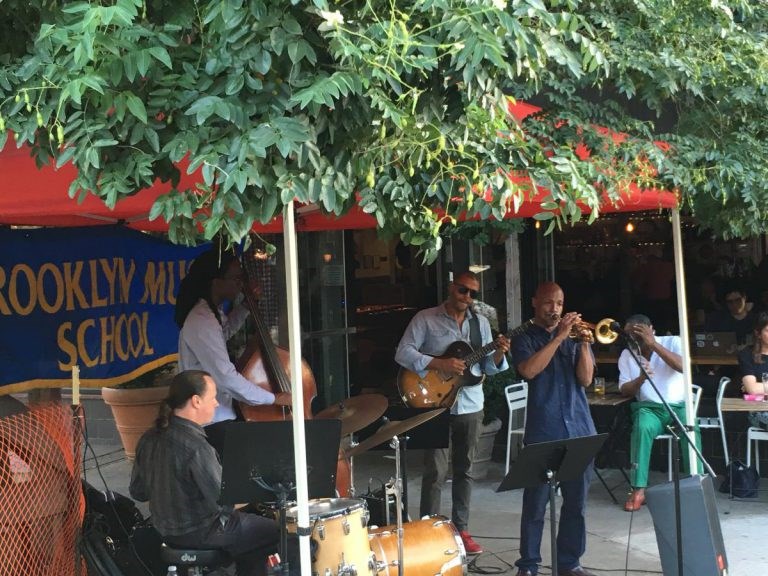 A series of free guided walking tours, co-presented by American Opera Projects (AOP), will allow inquisitive minds to discover the rich history and legacy of the Brooklyn Cultural District. The monthly tours are 2-hour strolls past street art, performance venues and other places of note. And a bit of history will also be illustrated through pop-up performances by AOP members along the way!
Some of the most talented jazz artists will find their way to Fort Greene. Now at a new outdoor location on Downing Street at Fulton Street, Jazz966 at the Plaza will welcome saxophonist Drake Colley on Thursday, June 21 and Lonnie Youngblood Jazz Soul Review, on Thursday, August 16. Want more jazz? Beginning September 14, the Brooklyn Music School will pick up the beat with a series of Friday evening happy hour concerts and jam sessions featuring BMS faculty and specials guests including Duane Eubanks and Rafael Rosa.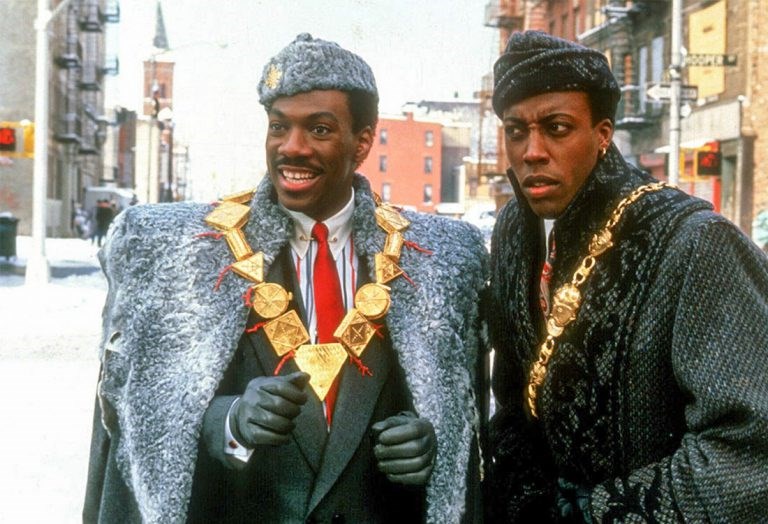 And summer just wouldn't be the same without an outdoor film or two. FAB Flicks, co-presented by BAMcinématek, returns to a new location at Brooklyn Plaza Medical Center with cinematic favorites from the '80s and '90s including Coming to America, The Five Heartbeats, The Princess Bride and Purple Rain.
All events and activities are free and will take place in various public areas on and near Fulton Street in Fort Greene and Clinton Hill. For a full schedule of events go here.
Summer, we're ready!