There was the time Megan Penney brought home 13 rescue puppies when she was teenager. Or the time she took in Blueberry the Pitbull who had been tied up and abandoned at railway tracks.
There was the time she helped a mother Beagle raise her litter of pups, and there were the Bloodhound puppies at her childhood home. Recently, there were the Dachshunds at her Prospect Heights apartment… the point being, Megan Penney has rescued a lot of dogs over the years.
"I didn't have a ton of friends when I was growing up," Penney told BK Reader.
"I was kind of bookish you know, and I ended up volunteering at the local animal shelter just to have a hobby; volunteering and walking the dogs led me to eventually start to bring certain puppies home."
And she hasn't stopped. Since starting out as a volunteer with the North Fork Animal Welfare League, Penney has fostered a total of 200 dogs and adopted two of her own â€" neither of which were foster fails, she says.
"It's been tempting at times, but every time I had a dog I really loved I was just never in the perfect living situation or didn't have the right salary at that point."
Currently, Penney has her 200th foster dog, a Corgi/German Shepherd mix called Thumbelina, who has been with her four months. Thumbelina, who came to Brooklyn by way of Texas, was born without the use of her front legs and uses a wheelchair to get around.
Penney says that during the time she's been in the borough, she has come out of her shell and now "thinks she's the queen of Brooklyn."
"She is definitely thriving here, she loves Prospect Park -- I can take her out of her chair and she can roll around in the grass and play with other dogs," Penney says. "And other dogs tend to respond pretty well to her despite her being a little different because dogs you know they don't think like we do and they don't judge."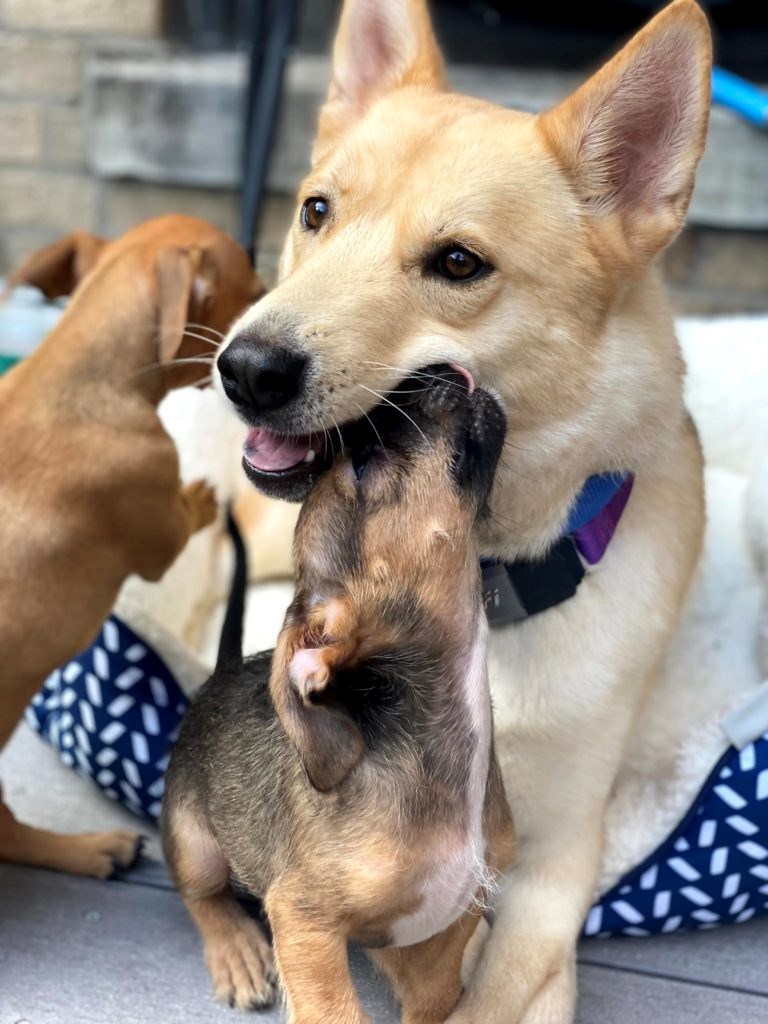 Because of one-and-a-half-year-old Thumbelina's love of puppies, Penney has even had fostered some puppies during her stay, given her two adopted dogs are a bit old now for constant play time.
Penney, through the rescue agency Hearts and Bones, is trying to get find Thumbelina a forever home.
"I'll foster her until she finds a home that is better than mine, that's the key to fostering: fostering until she finds the right home."
Need for fosters
During the pandemic there was a mad rush on people trying to foster and adopt dogs, which led to endless applications and the flooding of rescues' resources, Penney says. Although there were some logistical hiccups between the flood of applications to rescues and the closure of some shelters due to the pandemic, the rush also meant that many dogs who had lived their lives in shelters were able to get into a home for the first time, or the first time in years, Penney said.
But since the summer, things have really slowed down. Now, rescues are in need of people to take shelter dogs in until they found an adoptive home.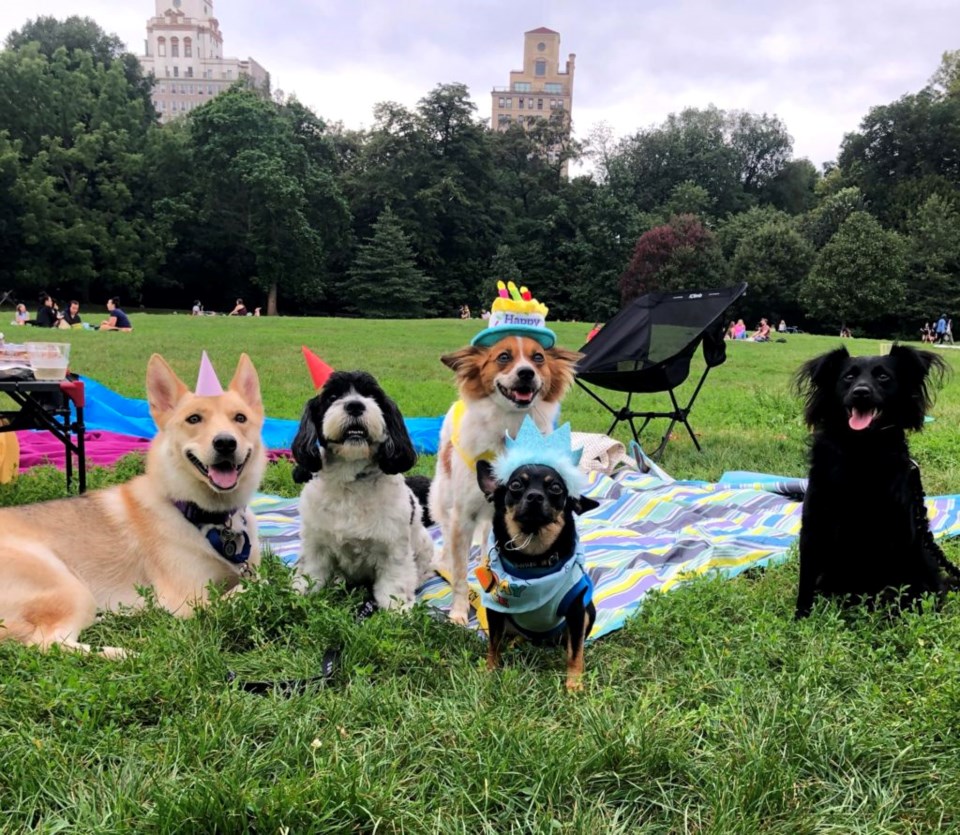 She said fostering a dog only lasts an average of a few weeks, and sometimes â€" especially for puppies â€" it can be less than a week. For some dogs, especially older dogs or those with behavioral issues, it could be a few months.
But no matter the age or size, Penney said people really rallied around foster dogs. "It shows you the good in humanity, despite all the craziness."
Now, with people going back to the office, she said it was the perfect time to foster older dogs too, "they just want to Netflix and chill." Also, she added, they often have super quirky personalities, "there's so much personality built in already."
Penney, who has worked with a range of different NYC rescue organizations, recommended fostering for anyone who wanted a dog but might not be ready for the full time commitment; for those who didn't know what kind of dog would suit them; and for families whose children wanted a dog.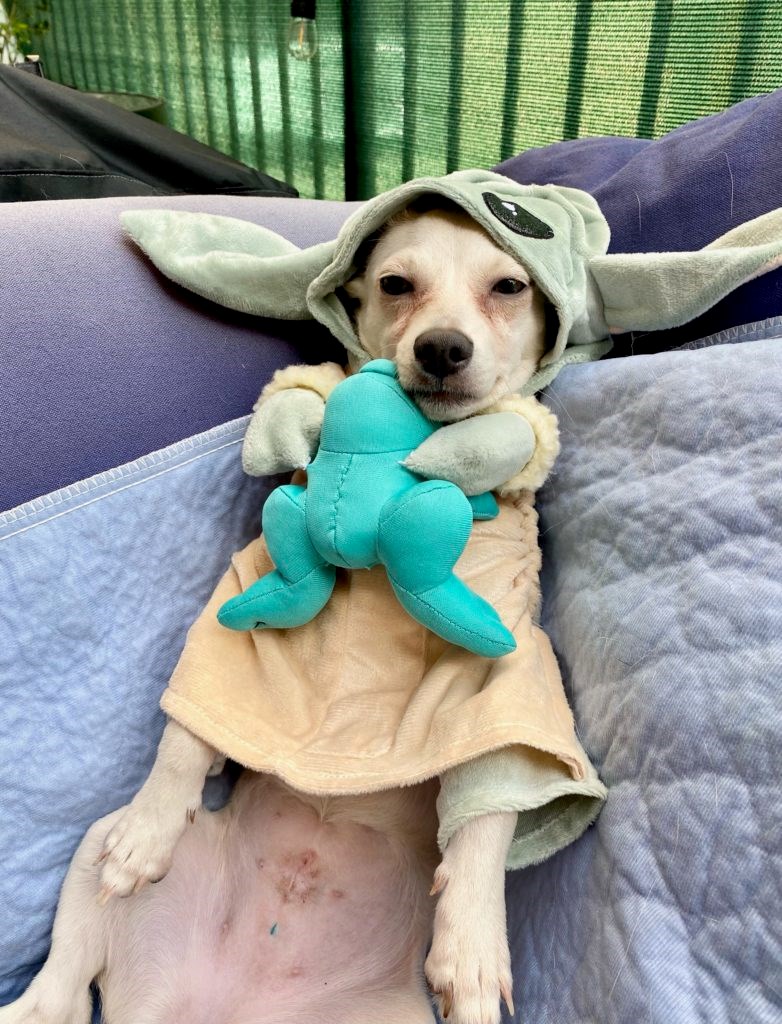 She said an important first step for those looking to foster or adopt was to find a reputable rescue that aligned with what you were wanting. She recommended looking at Pet Finder and Adopt-a-Pet to see the rescues that were caring for the dogs you were interested in, and then looking at their application processes and social media.
Some rescue organizations that are either Brookyn-based or work in the borough that Penney recommended checking out were Hearts and Bones, Friends With Four Paws, Waggytail Rescue, Korean K9 Rescue and Rescue City.
"You don't have to foster special needs dog you don't have to foster 200 dogs. You can save one or two dogs, plus the space that they open up in an animal shelter," she said.
"Even if you feel like you don't have enough room, your studio apartment is much nicer than a concrete kennel, and by fostering you're allowing that dog to show their personality so they can get matched better to a good forever home."