Congressmember Yvette Clarke, (NY-09), is praising President Joe Biden and Vice-President Kamala Harris' swift action on immigration reform, saying the current system is broken and in desperate need of change.
On his first day in office, Biden issued five immigration-related executive orders, including bolstering the Deferred Action for Childhood Arrivals program (DACA); revoking the Trump administration's plan to exclude non-citizens from the census count; overturning an executive order that pushed aggressive efforts to find and deport unauthorized immigrants; ending the Muslim & Africa Travel bans and restarting visa processing for individuals from affected countries; and halting the construction of a border wall with Mexico.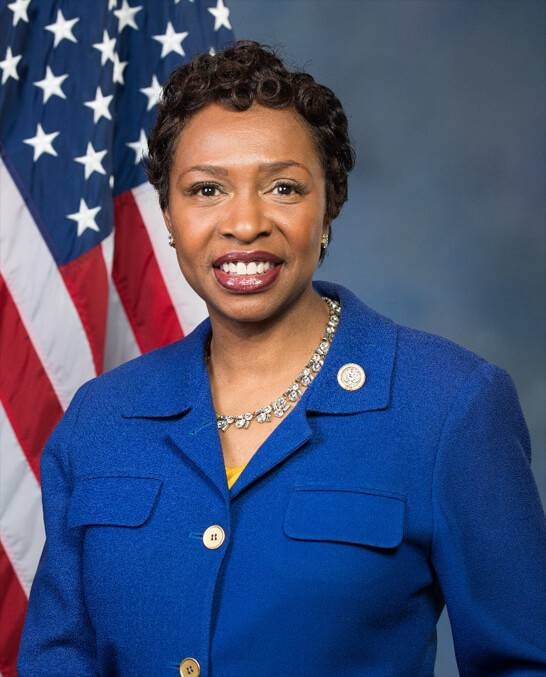 Biden also pledged to halt any deportations for his first 100 days in office, but that pause was blocked by a Trump-appointed federal judge.
During the Trump administration, ACLU estimates as many as 5,400 children were separated from their families at the U.S.-Mexico border, with children being sent to live with sponsors or family members in the U.S. and parents being deported out of the county. The parents of 545 of these children had not been located as of October, 2020.
Advocates who track deportation flights estimate there were around 1,000 such flights in 2020.
Clarke, who has been a champion of several immigration reform measures, said she understood the need for comprehensive immigration reform as the daughter of Jamaican immigrants.
"I am proud that we now have an administration who understands the critical importance of comprehensive immigration reform," she said.
"Our immigration system is broken. As a member of the House Homeland Security Committee, I have seen the glaring inequities and civil rights violations, and I will not relent until our immigration system reflects a modern and equitable approach to this issue."
Clarke is currently co-leading the U.S. Citizenship Act, an immigration overhaul with the Biden-Harris Administration, to prioritize a path to citizenship for the millions of immigrants in the country that reconnects separated families and works to mitigate the many of the causes of migration.
Clarke is also co-leading an effort to introduce the Road Map to Freedom Resolution promoting citizenship, protecting and strengthening a fair process centered on family unity, promoting and preserving diversity, and establishing a just, humane immigration system,
"Reversing the policies of the last four years is not enough," Clarke said. "We must reimagine the immigration system in a manner that is humane, just, and fair. The time has come for the values of our nation to be reflected in our immigration policies."