Brooklyn organizations spread love last week when they donated coats and care kits filled with necessities such as face masks and blankets to the homeless population in Downtown Brooklyn.
The Brooklyn Hospital Center and labor and relations firms DC 9, Connective Strategies and 99 Solutions came together for homelessness relief event, Operation Spread Love.
The groups gave out women's and men's care kits filled with PPE, hygiene products including toothpaste and toothbrushes, feminine sanitary pads, deodorant, and warm blankets.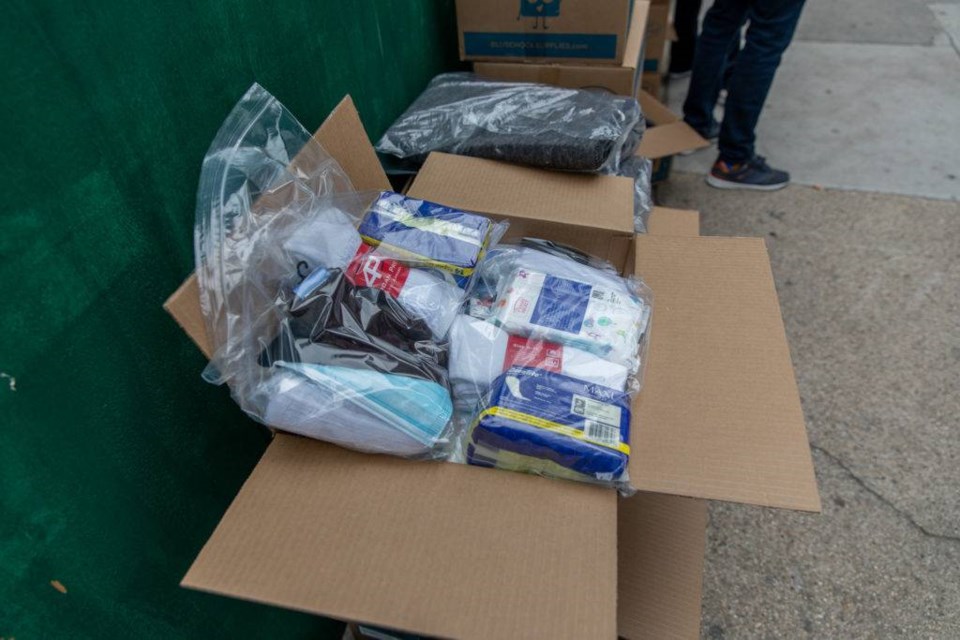 Brooklyn Hospital Center SVP External Affairs, Strategy & Marketing Lenny Singletary said as healthcare professionals, the hospital staff saw the need in our community.
"In New York and Brooklyn especially, we have a moral obligation to make sure the community's needs are being met."
In February, New York City hit a shameful record with 20,822 single adults spending the night at a New York City Department of Homeless Services (DHS) shelter. This comes after record totals were set in ten months of 2020, during the height of the coronavirus pandemic, advocacy organization Coalition for the Homeless' recently released State of the Homeless report shows.
Those numbers pose grave threats to the wellbeing of people staying in congregate shelters, which often have shared dorms, dining areas and bathrooms, as well as rotating staff and poor ventilation, the report found.
Since the start of the pandemic, neighbors, community leaders and local businesses have all had to lean on one another to survive, and help the borough's most needy, Brooklyn Hospital Center said in a press release.
"Charity has become a short- and long-term way for all members of society to create lasting, positive change. As communities recover and rebuild, it is critical to give back to those without resources with the same care, so the entire State is strong again."
District Council 9 BM/ST Joseph Azzopardi said community was a cornerstone of DC 9. "Throughout the pandemic, and since our inception, we've taken it upon ourselves to care for and assist the communities where our members live and work."
Azzopardi said that those communities include the marginalized and homeless, who lacked resources or access to critical healthcare items.
"We're honored to be able to partner with these organizations to give back to the communities where we live and work."
Tyquana Henderson-Rivers, founder, president and CEO of Connective Strategies, added that the event was an example of how unions and grassroots organizations built by the community and for the community protected the community in times of crisis.
"As a full-service community relations firm with reach across New York, we're thankful to be in a position to provide relief to those in need," she said.
"We're working alongside our community to ensure that all of New York will be able to thrive in a post-pandemic era."