On Tuesday night, the Brooklyn Nets tipped off the 2020-2021 season by honoring essential workers.
The special Barclays Essential Together event hosted 62 local heroes at the arena who had led New York through the early days of the pandemic and had continued to serve on the frontline for the past nine months. The group included medical personnel, nursing home attendants, MTA employees, sanitation workers, teachers, EMTs and others.
The event gave thanks to them and other essential workers who had shown the world what it meant to be New York Tough, BSE Global communications manager Rachael Lewis said.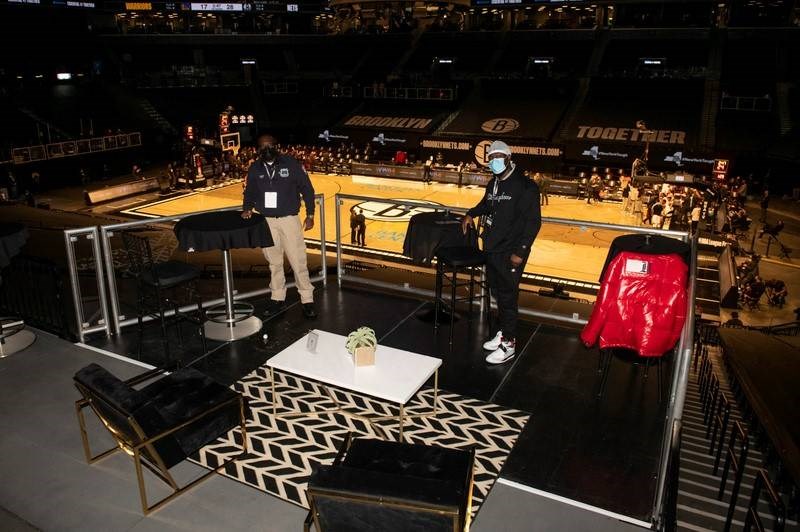 Nets player Spencer Dinwiddie thanked the crowd for coming out during what had been a very trying year.
"Without the work you guys do every day and will continue to do throughout this year and next year it wouldn't be possible," he said. "Thank you again. Let's go Nets and kick off the season right."
Dinwiddie's speech was followed by a banner raising ceremony for the COVID-19 heroes and then were other addresses from players, BSE Global CEO John Abbamondi and NBA Commissioner Adam Silver.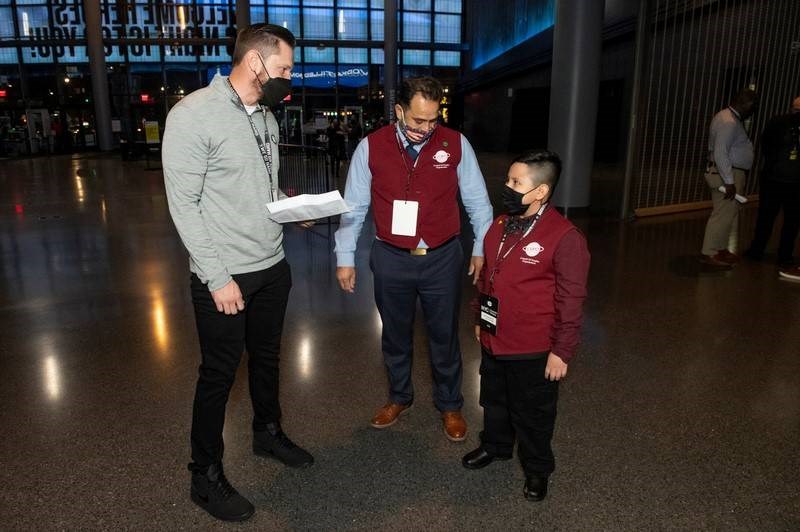 At the end of the evening, each attendee was given a commemorative plaque in appreciation of their service during the pandemic.
Through the event, the Nets and Barclays raised more than $2 million in COVID-19 relief funds, which will go to Coalition for the Homeless, The Campaign Against Hunger, Good Shepherd Services, New York Cares and United Way's COVID-19 Community Response and Recovery Fund.