On Monday, Tariq "The Corn Kid," the 7-yr-old Tik Tok sensation and Brooklyn native, was in Sunset Park taking part in a donation of close to 90,000 cans of Green Giant vegetables, to City Harvest, New York City's first and largest food rescue organization.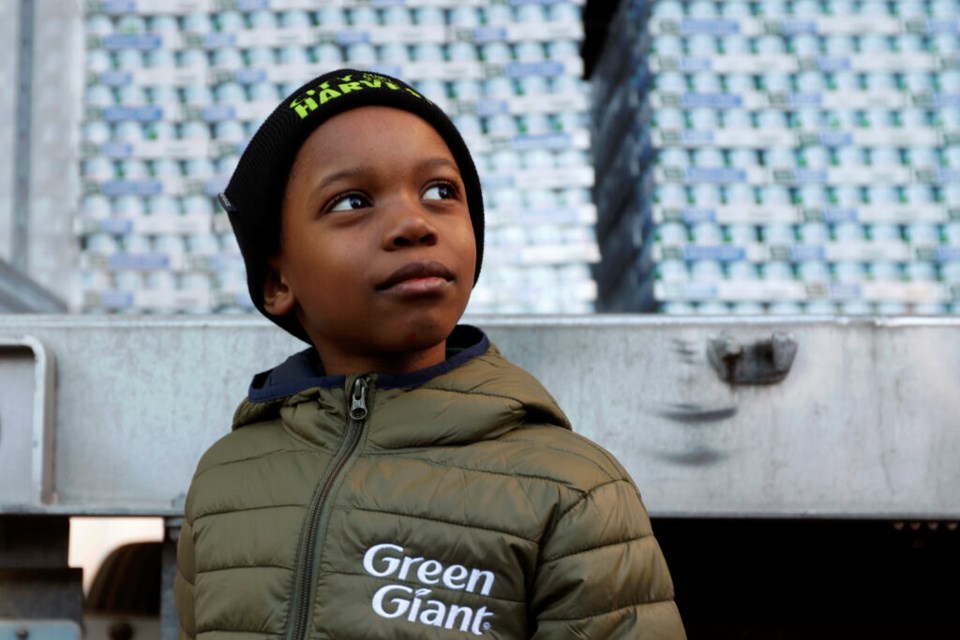 For the past 40 years, City Harvest has helped to feed millions of New Yorkers across all five boroughs who struggle to put meals on their tables. This year, the organization has rescued 75 million pounds of fresh, nutritious food and delivers it—free of charge—to more than 400 food pantries, soup kitchens and Mobile Markets.
As Thanksgiving is only a few days away, is preparing to stock up local food pantries and soup kitchens where, the organization states, traffic and visits remain nearly 70% above pre-pandemic levels. 
Little Tariq, alongside the Green Giant mascot, helped to unload a truck full of canned corn at City Harvest's brand new Cohen Community Food Rescue Center.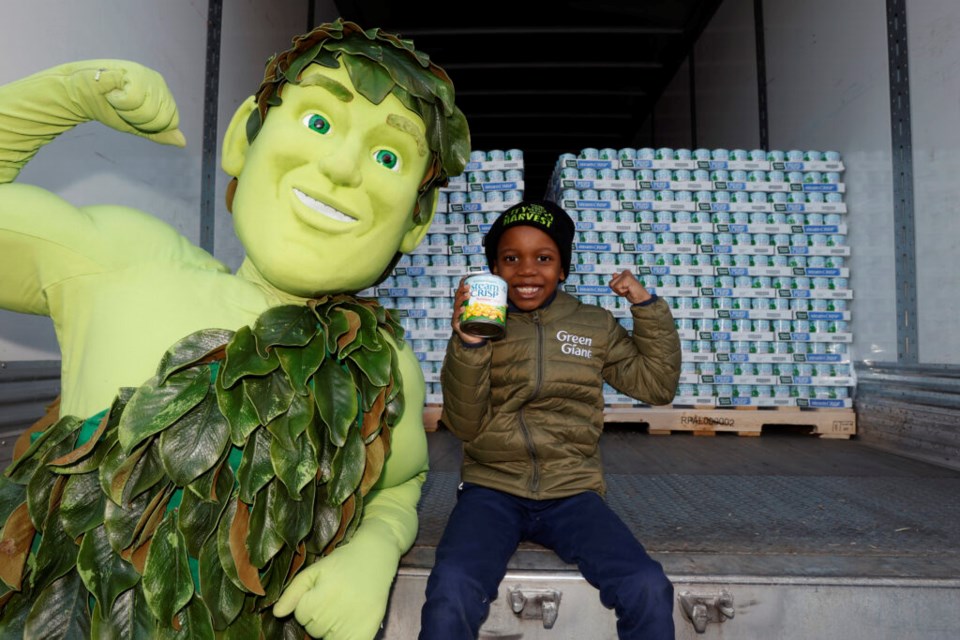 In addition to the canned corn, this holiday season, City Harvest is delivering meal boxes filled with a variety of dry goods and holiday staples put together by Repack to Give Back volunteers.