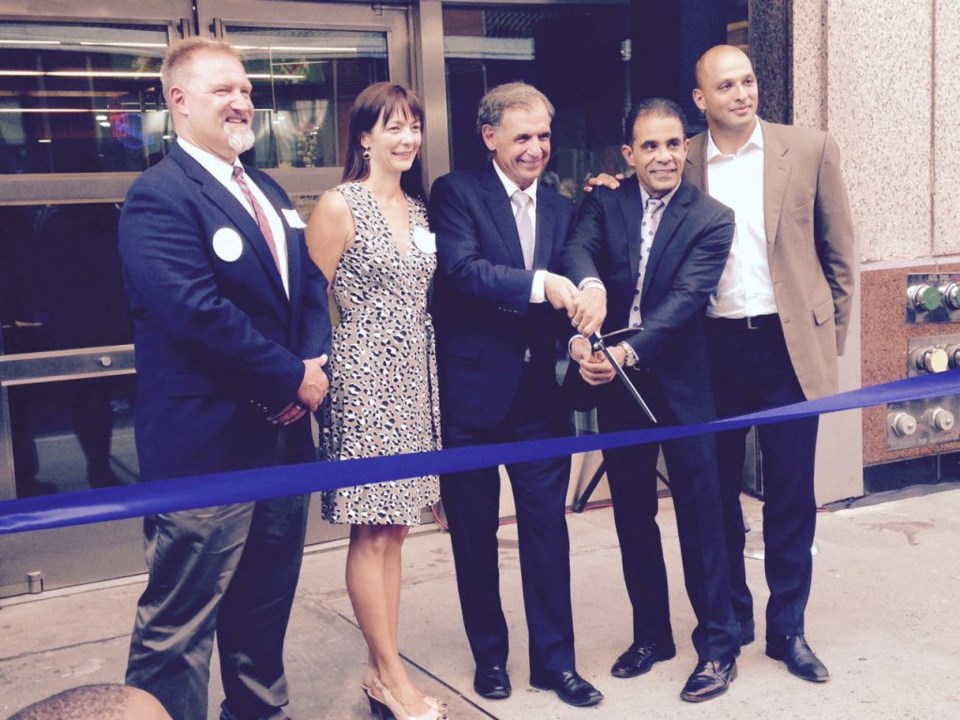 The popular Quaker grammar school Brooklyn Friends School on Tuesday welcomed an additional 200 students and 40 faculty members to a second facility: its new high school, located at One MetroTech Center in downtown Brooklyn.
The new, 40,000 square-foot facility for 9th- through 12th-graders is a stand-alone "building within a building," occupying the first three floors of One MetroTech Center, just one block away from the school's main building at 375 Pearl Street.
The school's new opening is a part of a partnership with real estate giant Forest City Ratner Companies (FCRC).
"It's a successful venture between a school with an enduring imprint on the borough of Brooklyn and one of our country's leading real-estate businesses," said Dr. Larry Weiss, the new high school's principal. "We are grateful that FCRC's creative, forward-thinking acumen brought their company and our school together in this enterprise."
The School signed a long-term lease for the property with FCRC in October 2013, and construction began in September 2014, with FCRC providing infrastructure support for the facility's construction.
Spread across three floors, the academic space has more than 40 classrooms, seminar rooms and faculty offices, as well as four visual art studios, three music studio classrooms, four science laboratories, a black box theater classroom, a wet darkroom and digital media center, a dance studio, a fully-equipped fitness center, a high-tech library, and a café which can double as a community meeting space for almost 300 people. The entire space is wired for the Internet and every classroom has been designed with the latest-generation technology for teaching and learning, all BFS Upper School students have school-issued Chromebook computers.
The new facility ­— the only one of its kind in MetroTech ­— was designed to serve an enrollment of 240 students, all of whom will be working towards completing an International Baccalaureate (IB) Diploma Program at the end of their fourth year. Brooklyn Friends School is one of only 11 IB World Schools in New York City.
.