As a principle, it's necessary "to change rules according to the times," Assemblywoman Rodneyse Bichotte, the chairwoman of the Brooklyn Democratic Party, told BK Reader.
Bringing the party into the 21st century includes rewriting an antiquated rule that was intended to bring more women into the political arena, but now blocks the political aspirations of gender non-binary people and women.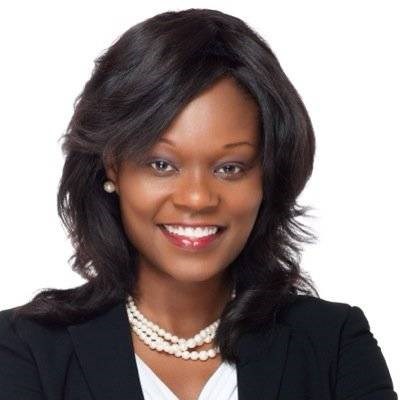 On Aug. 6, Bichotte, the first woman to lead a county party in New York City, announced the creation of a 14-member task force to rethink the current rules on the gender composition of the party's County Committee.
In 1938, the State Constitution was amended to permit a 50-50 split of men and women on political party committees. There's no place under that rule for Democrats who identify as non-binary. At the same time, it has the effect of limiting the number of available seats on the committee for women.
If all goes well, Bichotte hopes that there will be no gender designation for 2022 elections.
"So, whoever wants to run can run, however, they identify themselves," she said. "I do believe the task force will reach that outcome because Brooklyn is progressive, and we're moving toward a model to make sure our electoral process is inclusive and fair."
Task force to tackle discrimination
Aaron D. Maslow, an election law expert and attorney, will chair the task force, dubbed the Kings County Democratic Task Force on Gender Discrimination and Representation. Bichotte will serve as an ex-officio member.
"As a lesbian involved in politics for many years, I strongly support removing barriers to anyone's involvement in the political process"
Many of the appointed task force members have deep roots in Brooklyn Democratic politics, including Annette M. Robinson, a longtime state assemblywoman from Bedford—Stuyvesant, and Lisa Fane, a former board member of LAMBDA Independent Democrats of Brooklyn and Central Brooklyn Independent Democrats.
"As a lesbian involved in politics for many years, I strongly support removing barriers to anyone's involvement in the political process—the Brooklyn Democratic Party needs all the great energy and ideas that are out there. And I am calling for the addition of non-binary and/or trans members of the task force to help get this done," Fane told BK Reader.
Non-binary candidates demand changes
Gender non-binary candidates have been agitating for this change. In April, six Brooklyn candidates running for county committee membership sued the party because the rules required them to run as either male or female. A Brooklyn Supreme Court judge dismissed the lawsuit, partly because they filed it too late for the June 23 primary elections.
Bichotte, who represents parts of Flatbush and Midwood in the State Assembly, said the lawsuit did not influence her decision to launch the task force. Instead, she was influenced more by the State Democratic Committee's recent rule change.
In October, the state committee approved a resolution that each district, which elects two members of the state committee, will choose a pair of people of "different" genders, rather than "one male and one female."
In the June 23 primary, Emilia Decaudin, who proposed the state party's rule change, became one of the first two trans people to become Democratic district leaders in New York City.
Brooklyn's Democratic women candidates on the move
Changing the county party's gender rules also means that vacant committee seats set aside for men would finally be filled. Over the past two decades, women grassroots political activist have outnumbered men, Bichotte explained. Consequently, the 50-50 quota bars women from filling those vacant district leader positions.
"Men just seem not very interested (in running for county committee)," Bichotte stated, noting that women tend to be more successful at winning countywide positions than male candidates are.
Still, women officeholders are underrepresented in the City Council, where they were outnumbered 11 to 51 after the 2018 elections. Indeed, the numbers are trending down. In 2009, there were 18 councilwomen.
"Let's face it — politics is still a boys club and we need to ensure that women, particularly women from all neighborhoods in Brooklyn, and various economic, cultural, and racial backgrounds, have protections in place to ensure that their diverse experiences and voices are a part of our political process now and in the future," Fane, a theatrical general manager, said.
She added: "It is going to be a challenge to craft new rules to achieve all of our inclusivity goals, but I am up for the challenge and look forward to working with my esteemed colleagues on this endeavor."