On Sunday, more than a dozen Brooklyn youngsters gathered outside Brooklyn Borough Hall to demand local and state leaders take action on climate change.
The art action event led by 350Brooklyn saw the children create a Make Polluters Pay, Pass The CCIA banner — calling on Governor Andrew Cuomo and the New York State legislature to pass the Climate and Community Investment Act.
Assemblymembers Jo Anne Simon, from the 52nd District, and Robert Carroll, from the 44th District, turned up to show their support and speak to the young activists.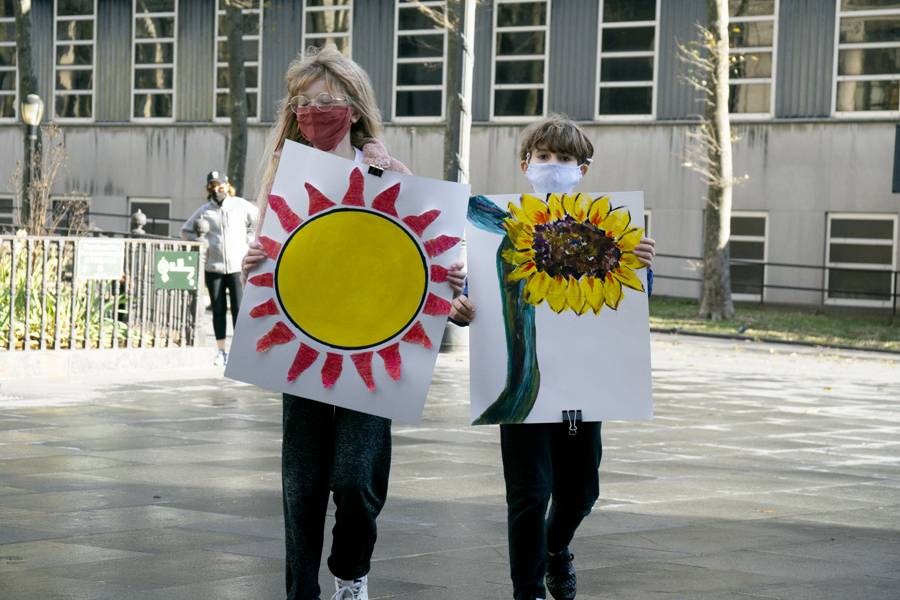 350Brooklyn Media Committee Lead Jocelyn Scanlon said children were learning more about climate change than past generations ever did. "They know it's a problem and they no longer just hear stories about it, they see it happening all over our country."
"They knew what they were doing was important and they were ready and willing to help in any way possible with the event," she said, adding lots of the kids were proud to be there with their parents to see their involvement in the action.
"Mostly the children were talking about how bad pollution is, how much they love the environment and how they are scared they will not be able to experience it for much longer," she said. "They know their future is at risk and they are passionate about changing that."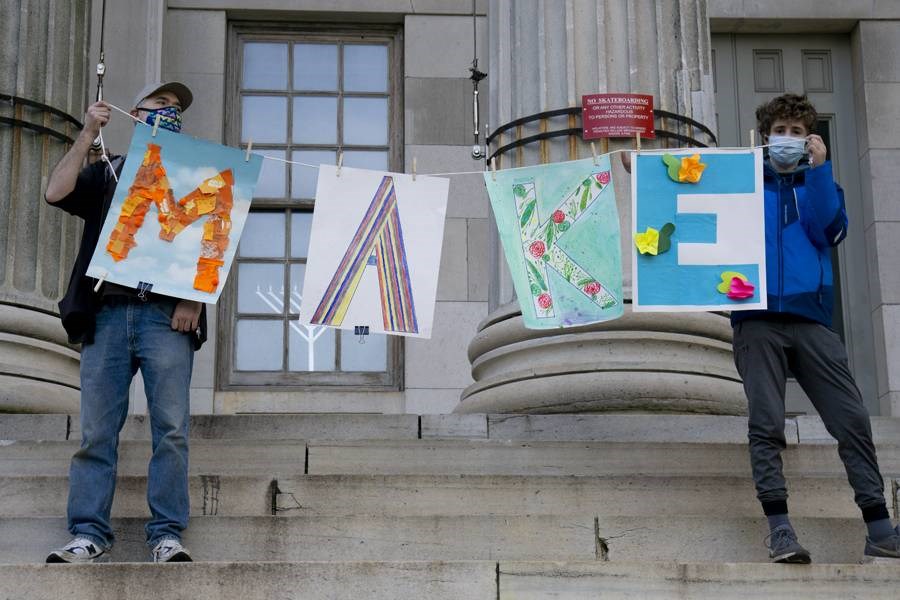 Scanlon said for too long, fossil fuel companies had dumped their toxic facilities and waste in Black and Brown neighborhoods, sacrificing the health of entire communities in order to make obscene profits for shareholders.
"The Climate and Community Investment Act would make them pay, by instituting a fee on greenhouse gases and co-pollutants," she said.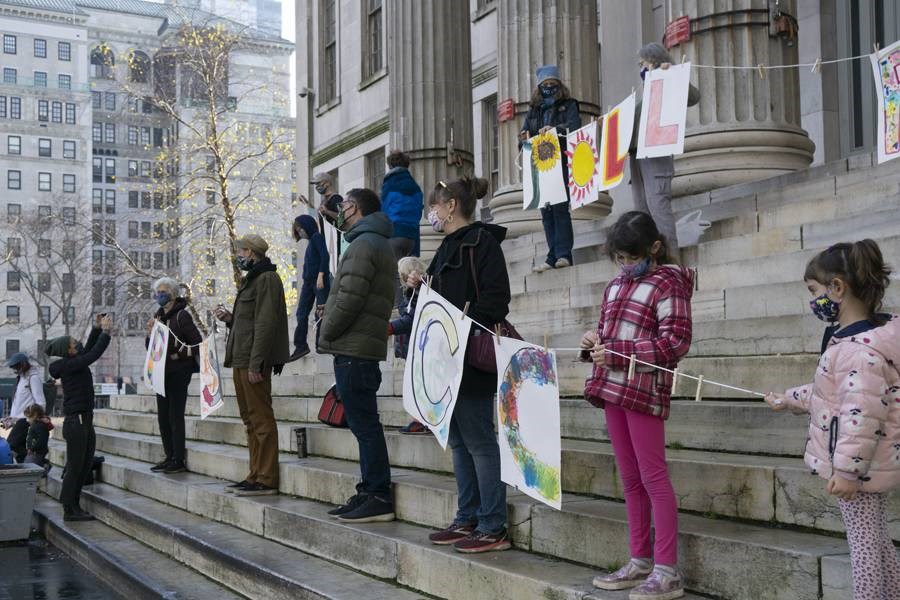 The Climate and Community Investment Act, which is currently working its way up to be voted on, would tax $15 billion each year from corporate polluters and use that money to create green jobs, invest in frontline communities and build a renewable economy for New York State, she said.
Sunday's action was one of many the NY Renews coalition, that 350Brooklyn is part of, held over the past week in a week of action to raise awareness for the CCIA. The last event is a virtual rally being held on Dec. 17
350Brooklyn is also working on plans to put pressure on New York State to press providers to offer fossil-free and actively green investment accounts for parents to invest in their children's education. As it stands, there are no fossil-free 529 investment accounts, which are tax-free education investment funds.