Last year, the FDNY responded to 13,180 fires in Brooklyn alone. Currently, due to the lack of a burn unit, Brooklyn fire victims with severe burn damages have to get transported to other boroughs to receive care for their burns.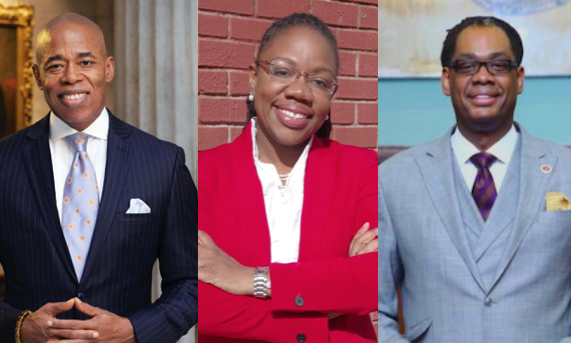 On Tuesday, Brooklyn Borough President Eric L. Adams and Brooklyn's entire New York City Council delegation penned a letter, calling on Mayor Bill de Blasio to allocate $10 million to complete the capital and operating costs for the creation of Brooklyn's first burn unit. Adams was joined in his appeal by Councilmembers Alicka Ampry-Samuel, Inez Barron, Robert E. Cornegy, Jr., Laurie A. Cumbo, Rafael L. Espinal, Jr., Mathieu Eugene, Antonio Reynoso and Jumaane D. Williams, among others.
"If Brooklyn were an independent city, it would be the fourth-largest city in the United States…yet, in a borough of 2.6 million people, there are no burn centers within its borders," wrote Borough President Adams. "Modern burn centers not only address burns suffered in fires, but are also integral to treating burns from scalding liquids as well as road burns resulting from pedestrian, cyclist, motorcyclist and motorist crashes. The siting of a burn center in Brooklyn would go a long way toward ensuring high-quality care for our constituents in case of such eventualities."
A burn center provides all four phases of health care for burns, including treatment of wounds and surgery, interventions to prevent shock, rehabilitation services and reconstructive surgery. Currently, burn victims in New York City are either sent to Columbia-Presbyterian Hospital in Manhattan, Jacobi Hospital in the Bronx and Staten Island University Hospital North. Fire victims in Brooklyn with severe burn damage are sent to one of those three locations, while those with burns that are not evident get treated initially at local hospitals and are only then transported to other boroughs to receive care for their burns.
"Being the most populous borough in New York City, combined with the announcement of One Brooklyn Health, makes the siting and building of this burn center quite timely," said Councilmember Ampry-Samuel. "The ability to deliver state-of-the-art treatment to burn victims in our borough will improve outcomes and extend lives."
Cost estimates for the first year of operation for a new eight-bed burn unit are approximately $14.5 million. Adams has committed $4.15 million from his Fiscal Year 2016 budget to go toward the construction of a burn center in Brooklyn.
This renewed push comes amid a rise in local fires; last year, the FDNY responded to 13,180 fires in Brooklyn alone.
"With a population of 2.6 million, it is critical we devote the resources necessary to ensure Brooklynites have access to care that gives them the best opportunity to survive injuries that result from tragedies like fires," said Councilmember Robert Cornegy. "Siting and building a burn center in Brooklyn must be a budget priority in FY19."