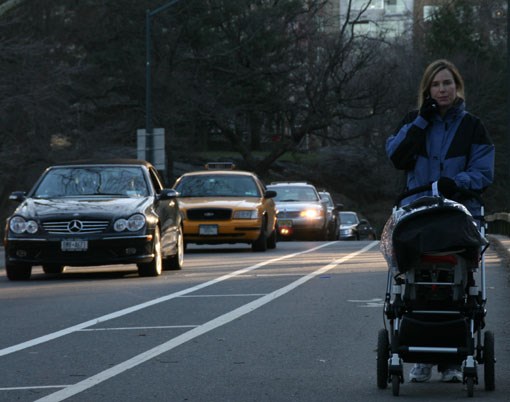 In a society where technology and thorough research consistently change our daily habits, the persistence of certain issues seems unnecessary. According to Brooklyn Borough President Eric L. Adams and his colleagues, the New York City Department of Transportation should employ research to find solutions to the dangerous but well-know traffic conditions on Flatbush Avenue between Grand Army Plaza and Empire Boulevard.
The push for a comprehensive study focused on traffic-calming ideas also serves to advance street safety around the full perimeter of Prospect Park. Apart from the conditions that Adams and other leaders have seen first hand, their advocacy also includes the complaints of countless local residents who fear for their safety.
"We need to take a common-sense approach to studying how our streets can be properly supportive and safe for all who use them, especially in our higher-trafficked areas like Prospect Park," said Borough President Adams. "I believe Flatbush Avenue between Grand Army Plaza and Empire Boulevard is a sensible stretch for exploring and implementing traffic-calming infrastructure, and I look forward to working with DOT leadership and community members on this effort."
Adams has previously endorsed Vision Zero, a commitment by the city to eliminate traffic fatalities that was developed with a non-profit advocacy organization called Transportation Alternatives. Through their efforts, they created dynamic solutions the plague bicyclists and pedestrians in the area.
"With more and more people biking in this area of Brooklyn and around the five boroughs, and in the era of Vision Zero, it is imperative that the City move quickly to protect everyone who uses dangerous streets like Flatbush Avenue."said Paul Steely White, executive director of Transportation Alternatives.
Although these advocacy efforts are just beginning to gain steam, there's no limit to the tools and research available to the Department of Transportation as they attempt to offer solutions. With strong effort and creative ideas, residents hope to turn these dangerous sections into more peaceful conditions for drivers and pedestrians alike.