Bed-Stuy resident Saki Fenderson grew up unsupportive of recreational marijuana. She came from an era in America when its citizens were taught to "just say no" to drugs.
It was only after learning about marijuana, more commonly known today as cannabis, and its racist roots of prohibition that she was able to look past the negativity associated with the plant. Today, Fenderson is a cannabis activist and advocate.
"It's a medicine first," said Fenderson.
Her organization, "Tainted Love BK" (TLBK) is a Brooklyn-based organization that provides cannabis education, advocacy and instruction while working to expand safe and legal access to the plant for vulnerable communities.
"Because it's a booming business, there is less stigma. But the fact that when it was a booming business in the medical industry, our communities weren't getting that information," said Fenderson.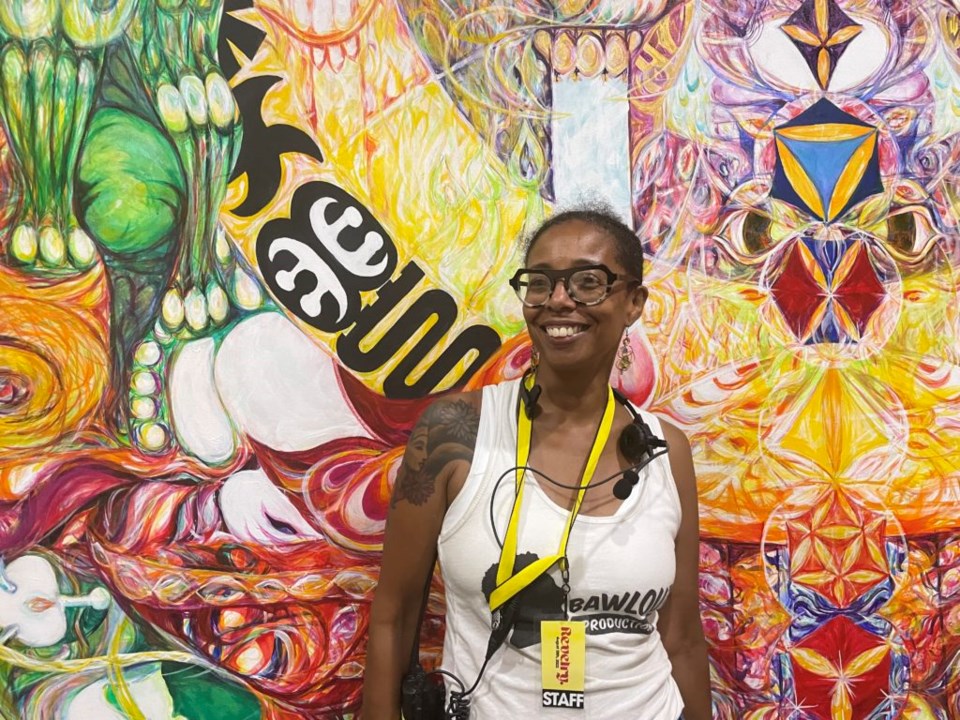 TLBK hosts regular cannabis cooking classes called CANN-I Cook Classes using food as a tool to introduce audiences to the different ways of cooking with the plant.
TLBK wellness seminars integrated cannabis as part of their wellness hosting panels, and out of that, she began hosting cooking classes. After the panels, Fenderson was approached by audience members who had questions about marijuana but felt uncomfortable asking in a large group. The events provide resources and empowerment for individuals looking to explore the health and wellness benefits of cannabis plant-based medicine.
Recently TLBK was one of the community sponsors for On The Revel and Weedmaps first ever Cannabis Summit and Block Party in BedStuy.
The event included attractions from Speaker Summit, musical performaces, vendor and cannabis resource tables. TLBK's partnership with On The Revel identified Brooklyn speakers like Alex Norman of Budega NYC a cannabis lifestyle brand, who will be applying for the city's first round of social equity cannabis retail licenses.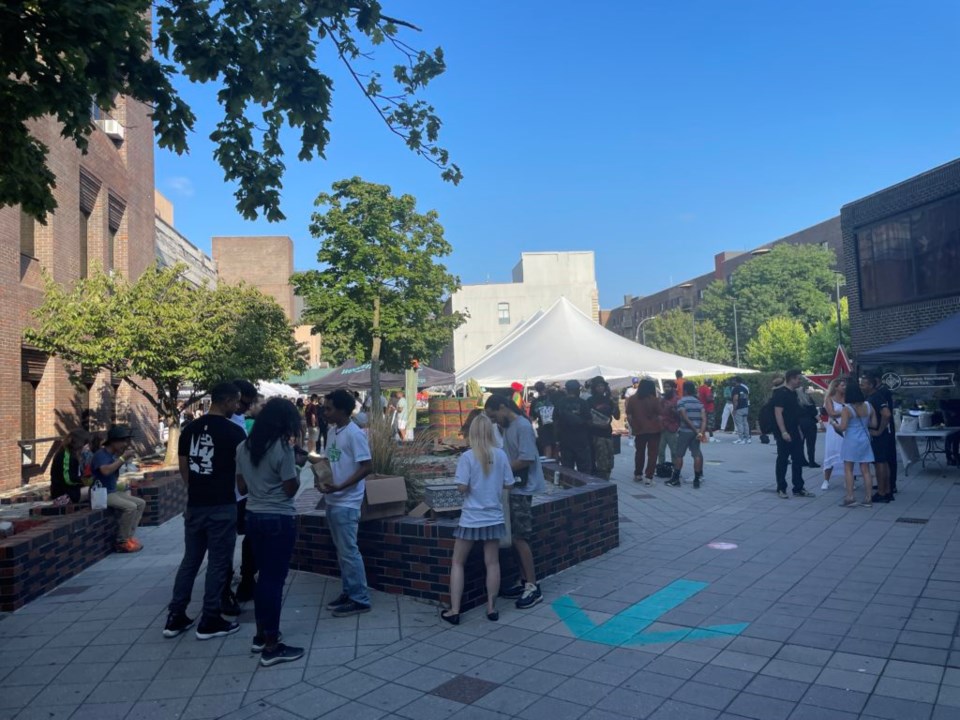 To obtain a social equity cannabis retail license, all paperwork and business essentials have to be in order to gain entry into the industry according to Fenderson. Medical cannabis is an uncommon treatment used in providing pain relief and other distressing issues. Marijuana has more than 100 different active components. THC and CBD are the two most common cannabinoids found in marijuana.
THC (which stands for tetrahydrocannabinol) is the chemical that causes the euphoric feeling often experienced with marijuana consumption. Marijuana is primarily smoked or ingested orally when used for its psychoactive effects.
But CBD (which stands for cannabidiol) dominant strains have little to no THC. As a result, patients who use it report little to no psychoactive effects. There are various benefits to taking CBD without the psychoactive effects of THC. Both THC and CBD are parts of the same plant.
CBD is used in treating stomach issues, pain and insomnia; it reduces anxiety, fights cancer and more.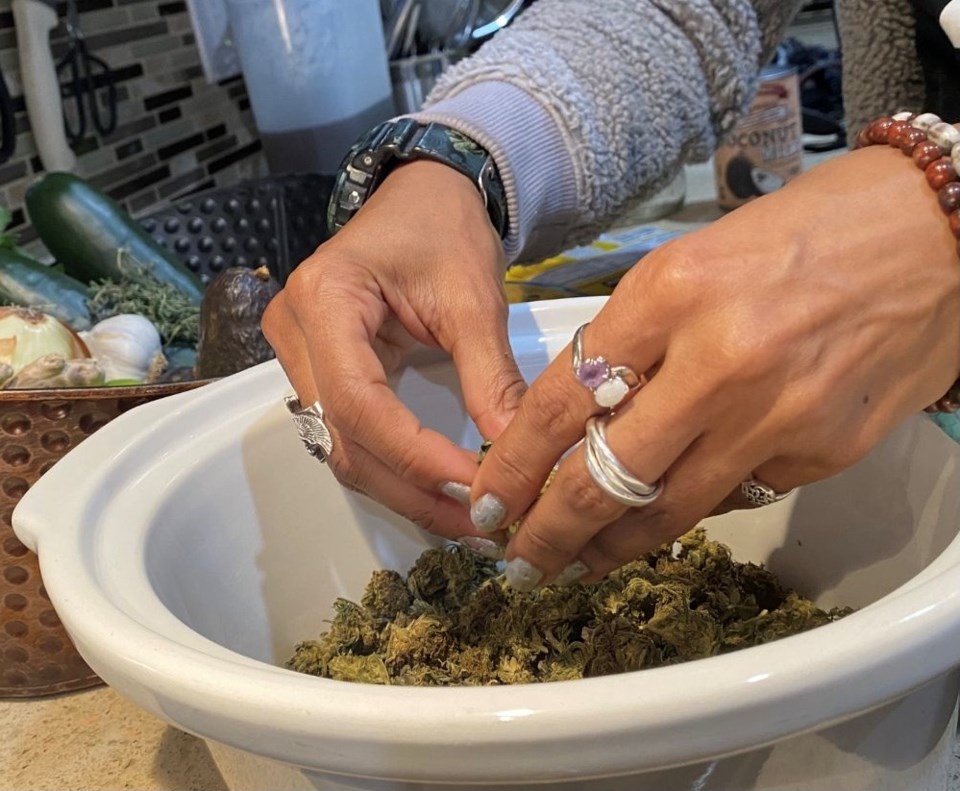 She realized there would never be a safe space for cannabis if it was not legal. Fenderson is a founding member of New York Cannabis United(NYCU). NYCU is a coalition created to ensure New York Communities have fair and equal access to the plant and the industry. In 2019 she was recognized for her unique approach to cannabis education by NYC NORML. She was also an active member of Start SMART NY Legalization campaign to help design the Marijuana Regulation & Taxation Act. Signed into law on March 31, 2021, the MRTA legalizes adult-use cannabis in New York State. The legislation also created a new Office of Cannabis Management (OCM) governed by a Cannabis Control Board to comprehensively regulate adult-use, medical and hemp cannabis.
Today, TLBK hosts in-person small group classes and private events held in the TLBK kitchen, "a safe space," says Fenderson, for people to feel comfortable. Classes are normally between 7 to 14 people in size and about three hours long. TLBK offers larger classes for organizations in non-traditional kitchen spaces and also accomodates classes in private homes and community spaces.
During the classes, attendees are taught how to decarboxylate the cannabis to prepare it for consumption (the decarboxylate process legally can be demonstrated only with CBD). They also learn how to infuse the plant into oil and prepare some recipes.
Fenderson teaches her students how to cook meals with cannabis, using ingredients from their own homes. Students learn and explore the health and wellness benefits of cannabis plant-based medicine. Attendees make butter, dips, soups, and specialty dishes like basil Thai chicken. The class is about being in a comfortable space and using food to learn about cannabis.
"Thank you for showing us that there are other alternatives to pain relief and we don't have to have shame in talking about it to our elders," said a CANN-I Cook class participant.
TLBK will be hosting a semi-private cooking event on September 23. Full CANN-I cook classes resume in October. All class information is regularly updated at CANN-I Cook section of the TLBK website.