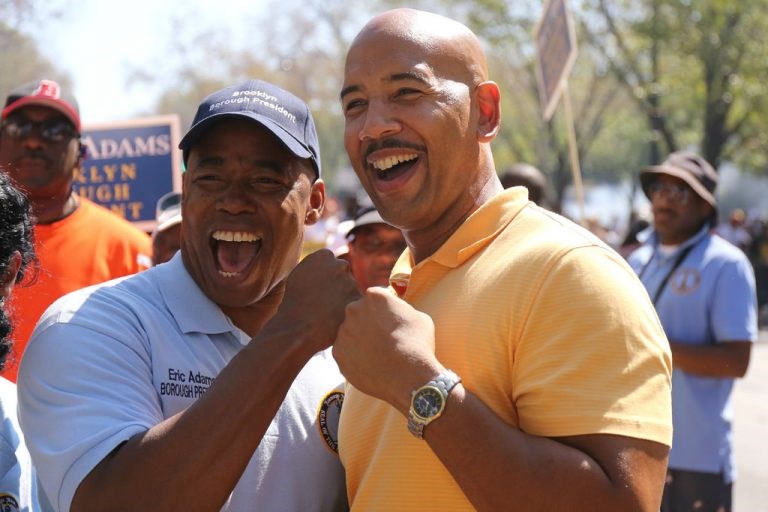 In late January, Brooklyn Borough President Eric L. Adams and Bronx Borough President Ruben Diaz Jr. together announced they would lead in creating a new task force to study issues surrounding gifted and talented education in New York City public schools, as well as the admissions process for the city's specialized high schools.
On Tuesday, the BPs announced the dates of the upcoming public hearings that will inform the G&T Task Force of its priorities for development, moving forward:
The first public hearing will take place in Brooklyn on Tuesday, March 14, 2017, at Bedford Stuyvesant Restoration Plaza, 1368 Fulton Street.
The Bronx will host a second hearing on Monday, March 20, 2017, at the Bronx High School of Science, 75 West 205th Street. Both hearings will run from 6:00 p.m.—8:00 p.m.
Both Adams and Diaz have been outspoken about the dearth of gifted and talented programs and inadequate test prep resources in historically disadvantaged neighborhoods that fail to prepare children with high aptitude to compete in specialized high schools.
"We cannot expect them to be prepared if they do not have the same advantages that are offered to other communities," said Diaz.
The task force is comprised of government officials, community members and parents who are familiar with the issues gifted students face in New York City schools. The task force will release a set of recommendations for the future of gifted education in New York City later this year.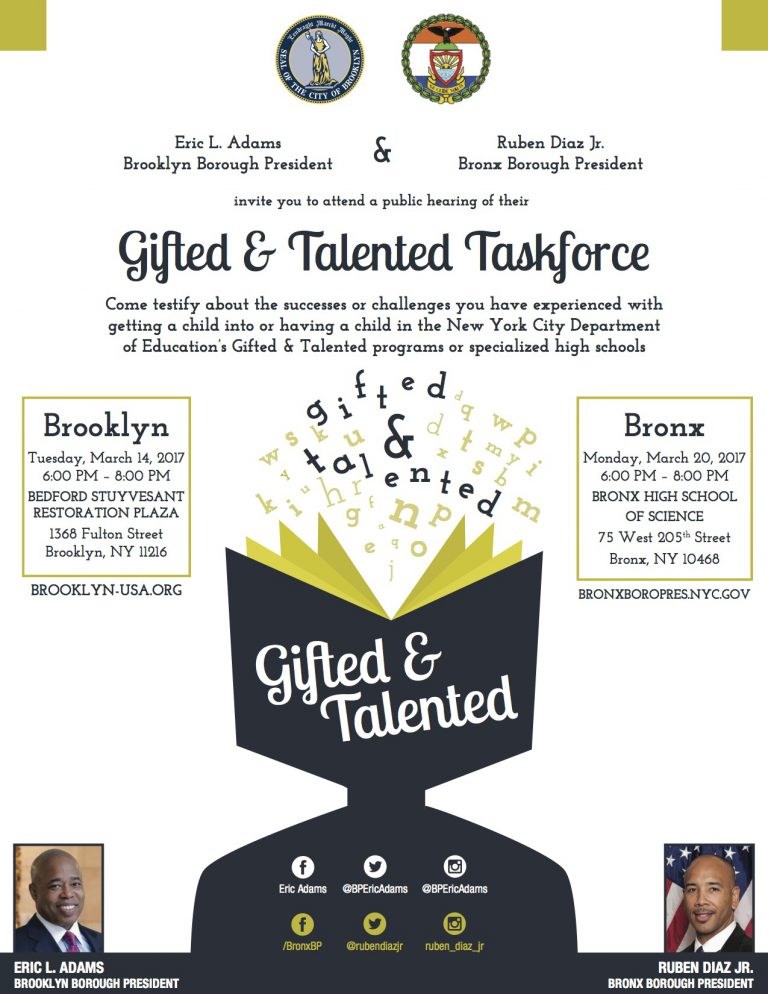 "Through the hearings, we are hoping to hear directly from parents, educators and other stakeholders about the challenges and successes they have experienced with the public school system, and we will use this information to craft positive changes on gifted education, test prep and other resources that our students deserve to have equal access to," said Diaz.
"I look forward to hearing a diverse set of voices at our gifted and talented education hearings in the Bronx and Brooklyn," said Adams. "This input will be integral to shifting the delivery of specialized instruction in our city, as we push for reforms that gives every child high-quality opportunities in a more equitable and prosperous system."