Brooklyn Borough President Antonio Reynoso hosted a celebratory Ramadan Iftar dinner with the Brooklyn Muslim community on Tuesday.
The evening consisted of approximately 200 Muslims joining in the Maghreb prayer, followed by the breaking of the fast together. It was a partnership with the Pakistani American Youth Society and other community organizations.
"As one of the most diverse places on Earth, home to the greatest number of mosques including one of the oldest in the United States, it was a pleasure and honor to host our Muslim brothers and sisters during this Ramadan celebration," said Reynoso.
At the dinner, Reynoso awarded citations to Executive Director of Janazah Community Services Umair Ahmed and Executive Director of Muslim Community Center Soniya Ali.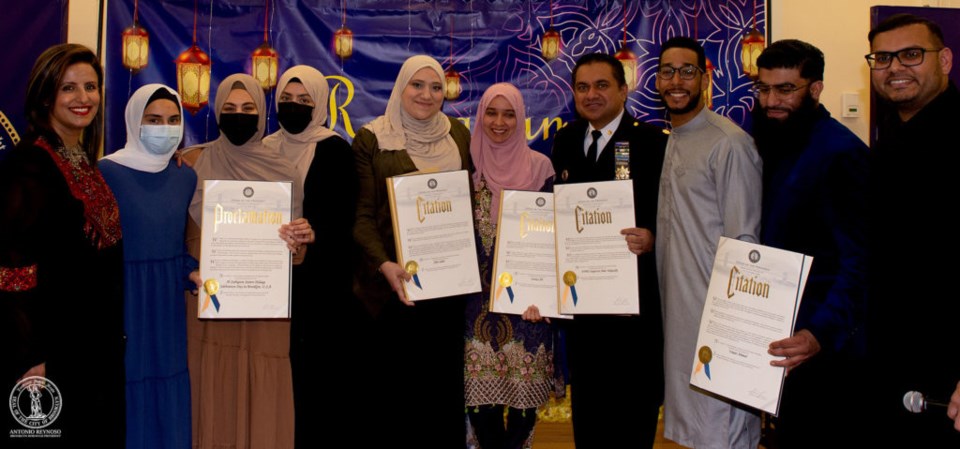 Also receiving citations were Mental health counselor Abir Saleh, NYPD Inspector Amir Yakatally, and the Al-Sabiqoon Sisters Halaqa, a women-led youth organization for young girls.
"We look forward to more gatherings, celebrating our diversity, faiths, and cultures with one another," added Reynoso.