On Wednesday, Brooklyn Borough President Eric Adams joined child welfare advocates for a virtual rally to demand city officials save Fair Futures from being cut out of the FY2021 City Budget.
More than 1,100 youth in the city's foster care system sent a letter to Mayor Bill de Blasio advocating for an increase in funding.
Launched in 2019, Fair Futures is a citywide coalition of more than 100 child welfare agencies, non-profits, foundations, and foster youth advocates. The program works to ensure that approximately 4,000 middle- and high school-aged foster youth have one-on-one life coaching.
"I saw this as a police officer," said Brooklyn Borough President Eric Adams. "Young people who participated in illegal activities and young people who were the victim--particularly around sex trafficking and other areas of sex crimes-- many of them aged out of foster care without any foundation or support. When this [Fair Futures Program] was introduced to my team, I said this is right on."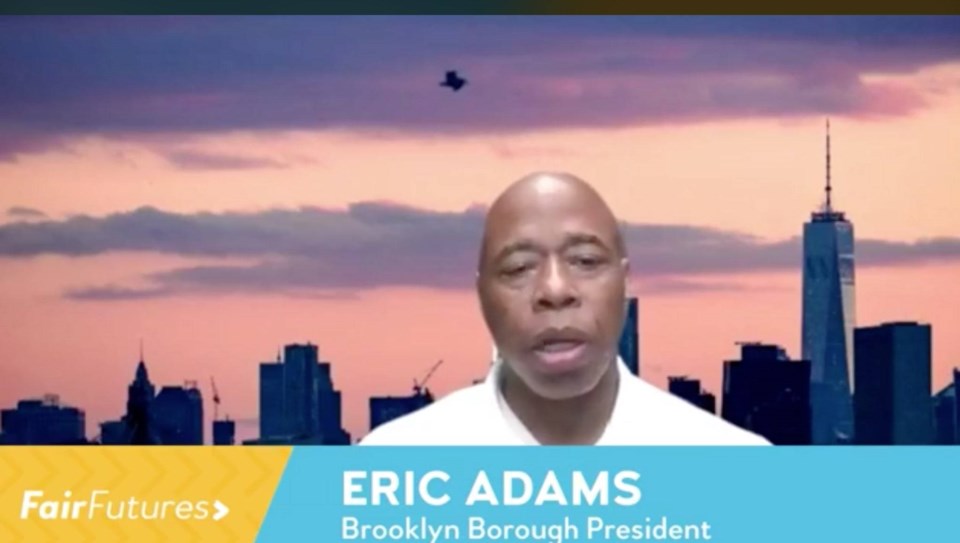 Foster youth are asking city officials recognize the importance of investing in foster futures by baselining the city council's initial $10 million funding into Fair Futures and providing additional funding of $50 million. Protestors are all rallying behind one thing: Access to Fair Futures makes an undeniable difference.
Over 4,000 children are in the care of the New York City's foster care system, and approximately 700 kids age out each year at 21 without guidance. Statistically, foster youth who age out without support are more likely to become homeless, imprisoned or to face an unexpected pregnancy.
Within New York, approximately 21 percent of foster youth who age out finish high school by the age of 21, compared to 67 percent nationally. And only 12 percent will enter college or a vocational program. But with programs like Fair Futures, over 90 percent of participants achieve a high school diploma, which is higher than those without access to these programs.
"Fair Futures has helped me a lot. I am a mentor and I have been there since day one," said Dashawn Johnson, a Graham Windham Youth.
"As a young man, I have been through police brutality. I have been through a lot of things in my life from foster care. But I always had one person to mentor, who has always been there for me. And what Fair Futures has done for me in the past years has made me become a better man."
Last year, New York made a commitment to become the first city in the entire nation to offer comprehensive support for foster youth. With one City Council decision, countless possibilities are being taken away, leaving over 1,100 young people already matched with a coach with no support system.
"We want to make sure we are heard loud and clear and the world knows why it is more important now than ever that New York City saves Fair Futures from the city budget," said Ericka Francois, Fair Futures youth coordinator.
A link to the virtual rally on Facebook Live can be found here.