This is the first in a 3-part series about maternal healthcare for Black and brown women in Brooklyn.
---
Brooklyn Borough President Antonio Reynoso said during his campaign run for BP that he wanted to make Brooklyn the "safest place in the city to have a baby." So far, he has put his money where his mouth is, announcing this summer he committed his entire $45 million FY23 capital budget to maternal healthcare improvements.
This funding investment will go to three Brooklyn public hospitals: Kings County in East Flatbush, South Brooklyn in Coney Island and Woodhull in Bed-Stuy.
Reynoso — whose own children were born at Woodhull — has based his maternal health campaign on data revealing stark racial disparities in maternal mortality and morbidity.
Existing data from the New York City Department of Health and Mental Hygiene has shown that Black non-Latina women in the city were eight times more likely than white non-Latina women to die from pregnancy-related causes.
The department released data in 2021 that showed pregnancy-related deaths — which refers specifically to deaths caused by pregnancy complications, a chain of events initiated by pregnancy or the aggravation of an unrelated condition — accounted for 17.9 deaths per 100,000 live births in NYC in 2017. Of those deaths, 52% were Black women and one-third of the women who died lived in Brooklyn.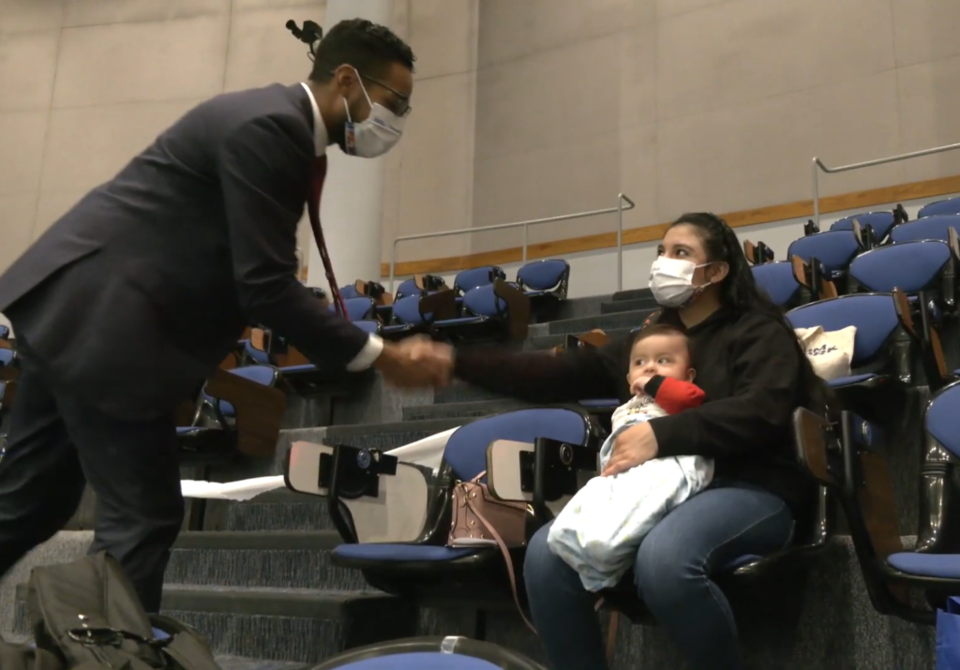 In 2020, 26-year-old Sha-Asia Washington died during an emergency c-section at Woodhull, prompting a public outcry about these continuing racial disparities in maternal healthcare. Many pregnant Black women report having their concerns ignored or overlooked by healthcare professionals.
"Black maternal health is one of the grossest inequities that exist in our time, and I can't be a borough president that cares about all of Brooklyn without trying to see a change in that," Reynoso said.
The BP's office got an early start on its 2023 agenda by granting the Met Council an additional $100,000 to create "Born in Brooklyn" baby boxes, which the organizations presented at Woodhull Hospital on Tuesday. The boxes will go to 500 new parents receiving care at NYC Health + Hospitals/South Brooklyn Health, NYC Health + Hospitals/Woodhull, Caribbean Women's Health Association, Brooklyn Perinatal Network and Brownsville Neighborhood Health Action Center.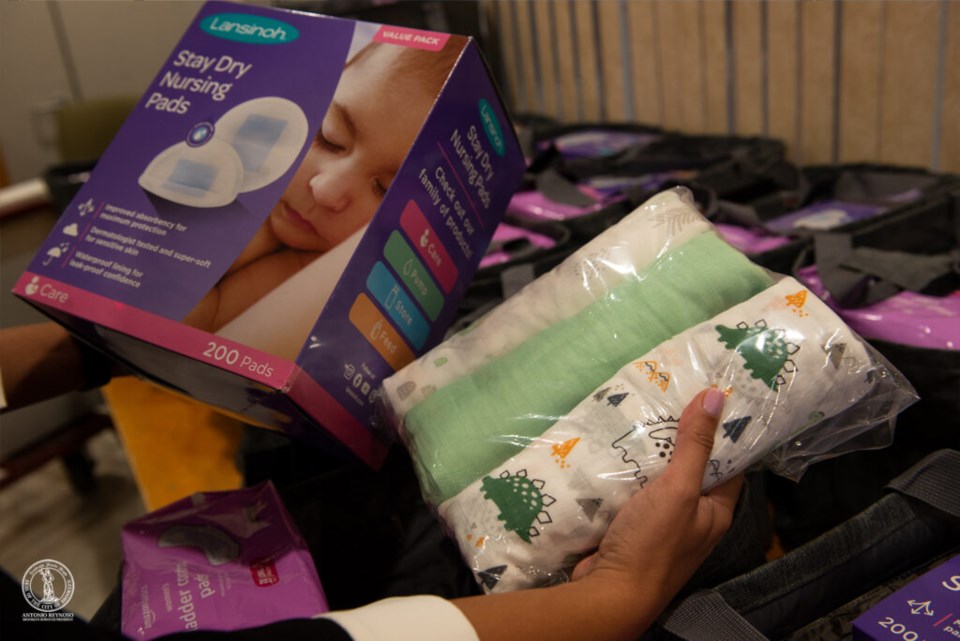 The boxes include diapers, perineal spray, baby wipes, nursing pads, nipple cream, books and more supplies, along with a guide to help first-time parents access city services.
"The boxes contain specially chosen items to keep babies safe and provide extra loving comfort those who care for them," Dr. Wendy Wilcox, NYC Health + Hospitals chief women's health service officer and co-chair of the borough's Maternal Health Taskforce, said in a release.
Reynoso's office also has created a Maternal Health Taskforce to address disparities in care. Its co-chairs are Dr. Wilcox and NYC Health + Hospitals/Woodhull Director of Midwifery Services Helena Grant.
Going forward, the $45 million investment in 2023 will go toward a $15.6 million renovation to the newborn intensive care unit and mother-baby units at Kings County and an $18.5 million renovation to the outpatient care center, labor and delivery rooms, postpartum recovery rooms and NICU at Coney Island. At Woodhull, $11 million will go toward a new birthing center.
"We're trying to build something that is unique," Reynoso said of the renovations at Woodhull.
"This is not just a place you come in — it's dry, it's cold, and then you go home … We want you to come in here and make sure you're having the best experience."