In case you didn't know, BK Reader has the 411 on what's poppin' in Brooklyn: THE best, the most fly and the most robust events calendar in Kings County!
Because it's the weekend and you're special, BK Reader has pulled together our calendar picks of the hottest events in Brooklyn to keep you entertained!
Say "no" to FOMO, and just thank us later … Or go here to check out the calendar and choose for yourself!! And oh yeah, feel free to upload your events here too!

FRIDAY
WHAT: Booze-Free Holiday Party at Principles Brooklyn
WHEN: Dec. 16, 6:00pm-10:00pm
WHERE: 139 9th St., Brooklyn, NY
PRICE: Free
Come join veteran-owned cafe Principles for a booze-free holiday party at Principles coffee shop in Brooklyn: Drinks, games, and an ugly xmas sweater competition!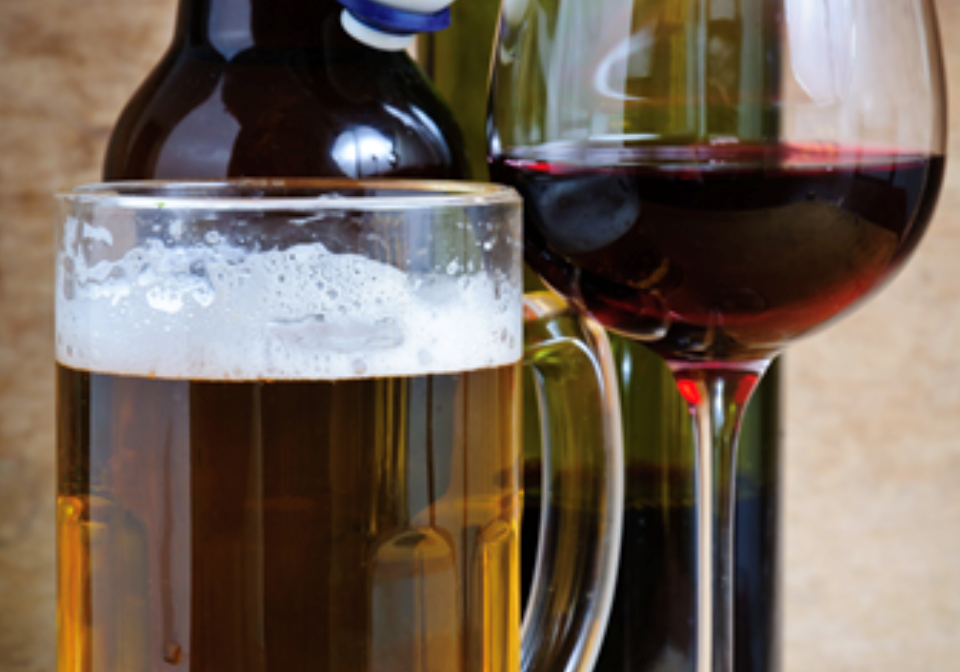 ---
WHAT: Holiday Craft Fair
WHEN: Dec. 16, 11:00am-5:00pm
WHERE: The Loft Japan Village, 934 3rd Ave 2nd Floor, Brooklyn, NY
PRICE: Free
Still looking for the perfect gift? Come drop by to discover a handmade gift that's one of a kind! You can expect to find handcrafted jewelry, soaps, incense and ceramic wares. We're certain you'll find wonderful gift here during this holiday season.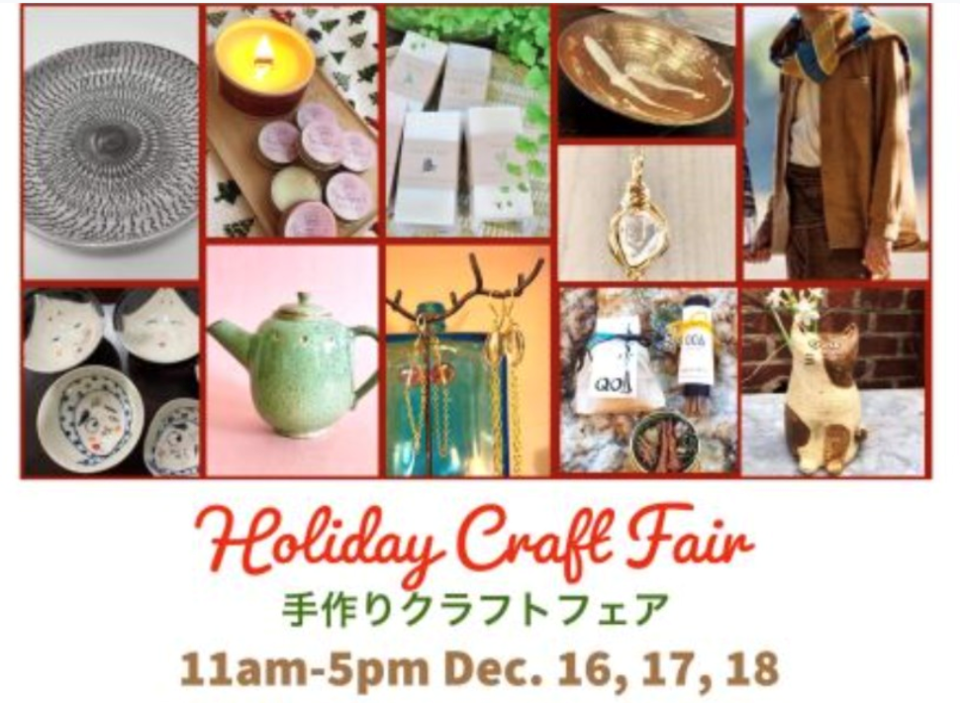 ---
WHAT: Brooklyn Magazine Holiday Market
WHEN: Dec. 16-Dec. 17, 5:00pm-10:00pm
WHERE: Industry City's Five-Two-A, 33 35th St., Brooklyn, NY
PRICE: Free
Let this season be the reason to spread love the Brooklyn way! Come stock up on all your gifting needs at Brooklyn Magazine's first-ever holiday market at Industry City on December 16 and 17.
In partnership with the community organization The Lay Out and the community organizers of Building Black Bed-Stuy, shop from more than 30 mostly-local artists, artisans, and apothecaries — including the Buy/By BLK crew — at Five-Two-A, IC's event space.
Get warm with DJ sets, hot chocolate, drinks, and toasty family vibes. Feel good about shopping local and supporting the community where you live all while ticking items off everyone's wish lists.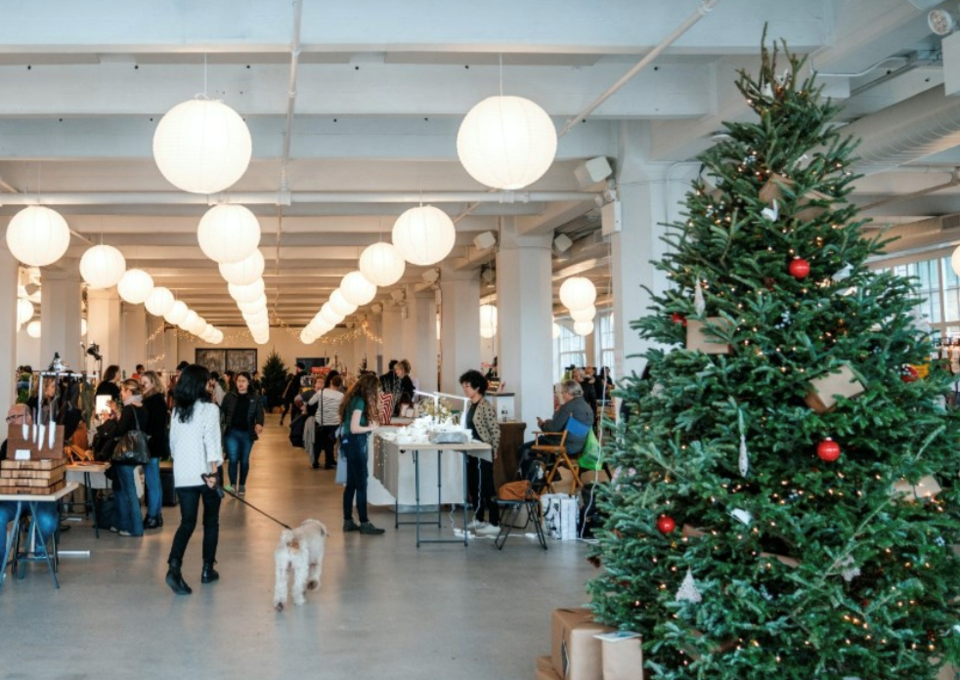 ---
SATURDAY
WHAT: Third Annual Holiday Toy Drive and Giveaway
WHEN: Dec. 17, 12:00pm-3:00pm
WHERE: Brooklyn Museum, 200 Eastern Pkwy, Brooklyn, NY
PRICE: Free
' Tis the season! To help spread the holiday cheer, we're hosting a toy drive. From November 30 through December 17, stop by the Admissions Desk to drop off new, unwrapped toys for children ages 0–14 in the designated bins.
Join us for a holiday toy giveaway on Saturday, December 17, 12–3 pm, in the Beaux-Arts Court to pick up gifts for your little loved ones. Toys will be distributed until 3 pm. After the giveaway, remaining toys will be donated to local family shelters.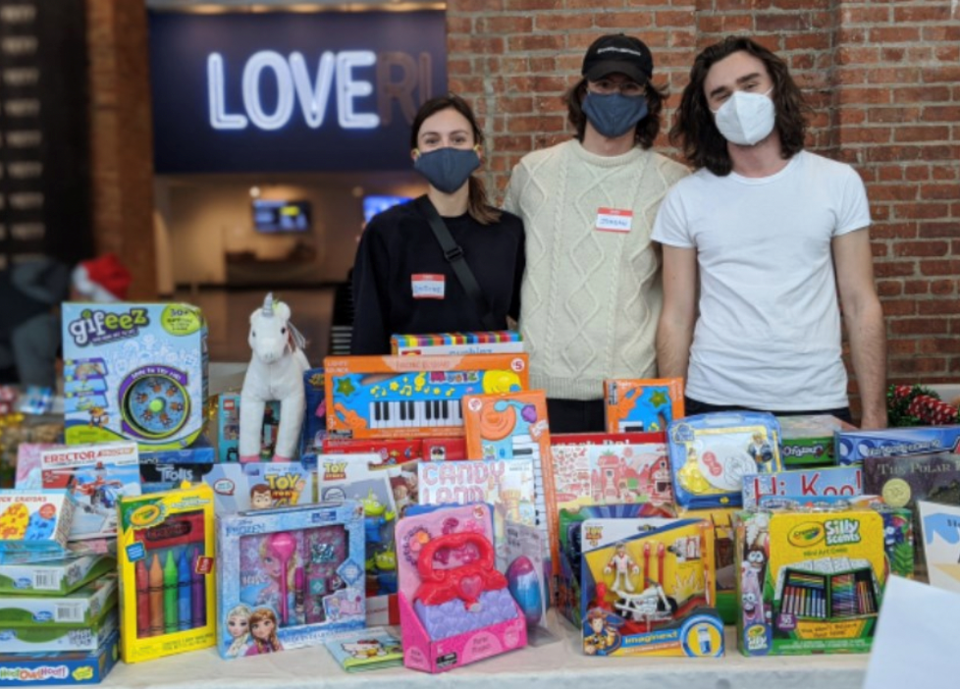 ---
WHAT: The Brooklyn Nutcracker
WHEN: Dec. 17, shows at 2:00pm and 7:00pm
WHERE: Kings Theatre, 1027 Flatbush Ave., Brooklyn, NY
PRICE: $30 to $115
A re-imagined holiday classic, The Brooklyn Nutcracker fuses ballet, hip-hop and a myriad of world dance genres to create a new tradition for today's audience. New York's only culturally inclusive production, The Brooklyn Nutcracker transforms familiar Nutcracker characters and scenes to represent the diverse traditions and vibrant culture of melting pot Brooklyn. From the landscape of the old Dutch Brooklyn to the iconic Flatbush Avenue, the production is fresh and full of virtuosity and celebrates the borough we call home.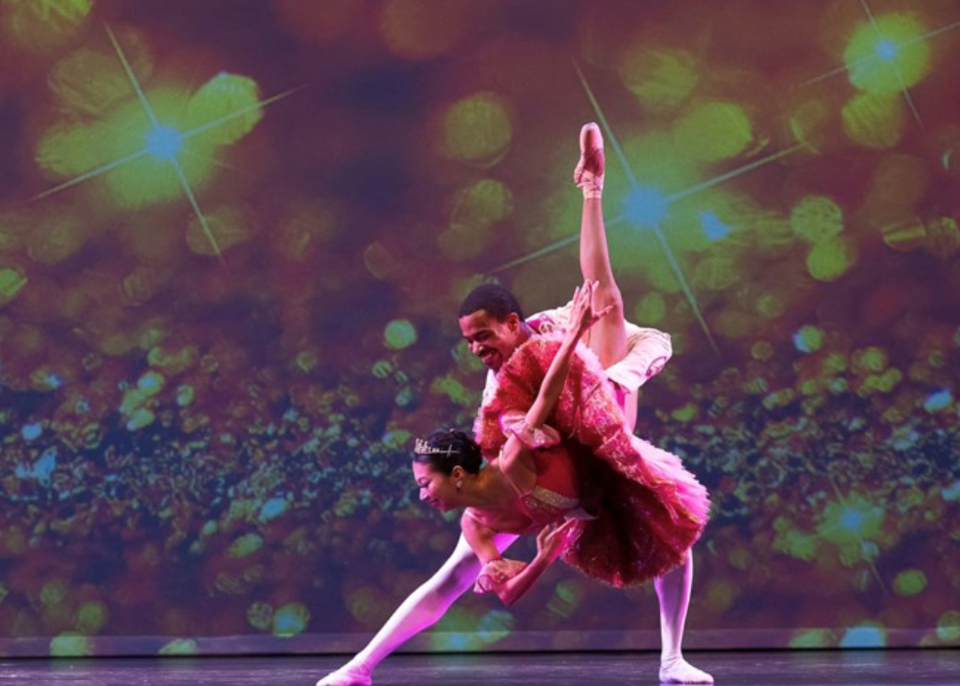 ---
WHAT: Celebrate Kwanzaa at the Weeksville Heritage Center
WHEN: Dec. 17, 11:00am-9:00pm. Opening night Dec. 16, 7:00pm-10:00pm.
WHERE: 158 Buffalo Ave., Brooklyn, NY
PRICE: Free
The holiday season is here and that means it's time to celebrate Kwanzaa! Visit Weeksville Heritage Center on December 16-17, 2022 for this two-day celebration in collaboration with Asase Yaa. This year's theme is "Celebrate in Principle."
Weeksville Heritage Center will share some of the African American artistic traditions prevalent during the time Kwanzaa was created. The weekend celebration will highlight all of the cultural values that exemplify the rich principles/Nguzo Saba of African American culture.
Saturday's event will include a performance by ENDLESS VIBRATIONS, African folktale reading, culinary exhibition, Afrobeat dance workshop, Gullah folktale reading, paint and sip tea, West African dance class, J'ouvert fest parade, Djembe drum class, dance performance by Asase Yaa, Performance Ensemble and dance party with DJ Jah Medicine.
On Friday, Dec. 16, Weeksville Heritage Center will host the opening reception and candle lighting catered by Cheri's Bed-Stuy, followed by a performance by the Chief Neil Clarke trio, a viewing of "The Sun Rises in the East" and Community Talkback.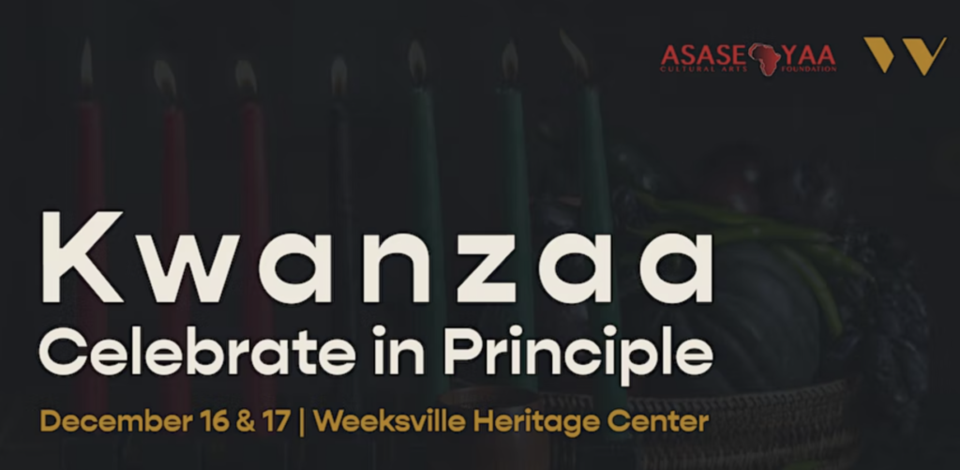 ---
SUNDAY
WHAT: Urbanspace Borough Hall Holiday Market
WHEN: Dec. 18, 11:00am-8:00pm. Additional dates here.
WHERE: 209 Joralemon St., Brooklyn, NY
PRICE: Free
Opening on November 28 is the first-ever Urbanspace Borough Hall Holiday Market in Downtown Brooklyn. Brooklyn-based businesses shine at this holiday market, showcasing the diversity of the borough. Guests can find unique crafts and foods at vendors like Pixie Doodle Farms, In Theory Clay, and Zulia & Huipa.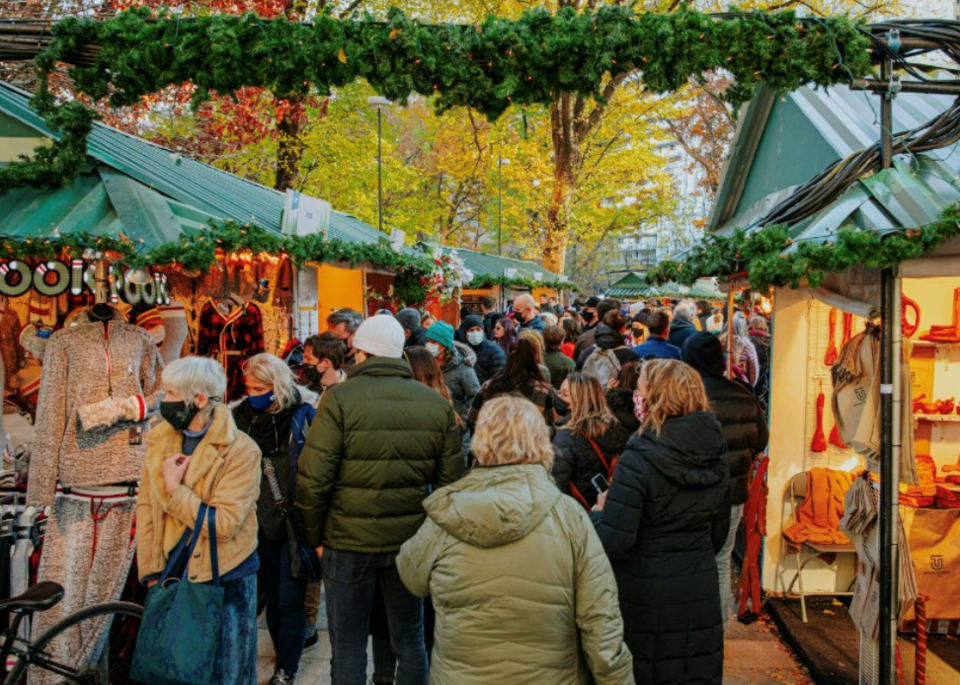 ---
WHAT: Grand Army Plaza Menorah Lighting
WHEN: Dec. 18, 4:00pm-5:00pm
WHERE: Grand Army Plaza, Brooklyn, NY
PRICE: Free
The Largest Menorah in Brooklyn has been towering over New York since 1985 and is a must on everyone's calendar, Jews and non-Jews alike. Every night of Hanukkah, thousands celebrate with the accompaniment of live music and hot latkes for all. Special gifts are distributed to every child. With the assistance of a 60-foot boom lift, Rabbi Shimon Hecht, accompanied by community leaders, philanthropists and special guests light this humongous Menorah.
TLM is a leading symbol of Hanukkah, publicly reaffirming the celebration of the Jewish community's freedom, inspired by the Maccabean victory of right over might and light over darkness. The Menorah lighting celebration and concert are all free of charge.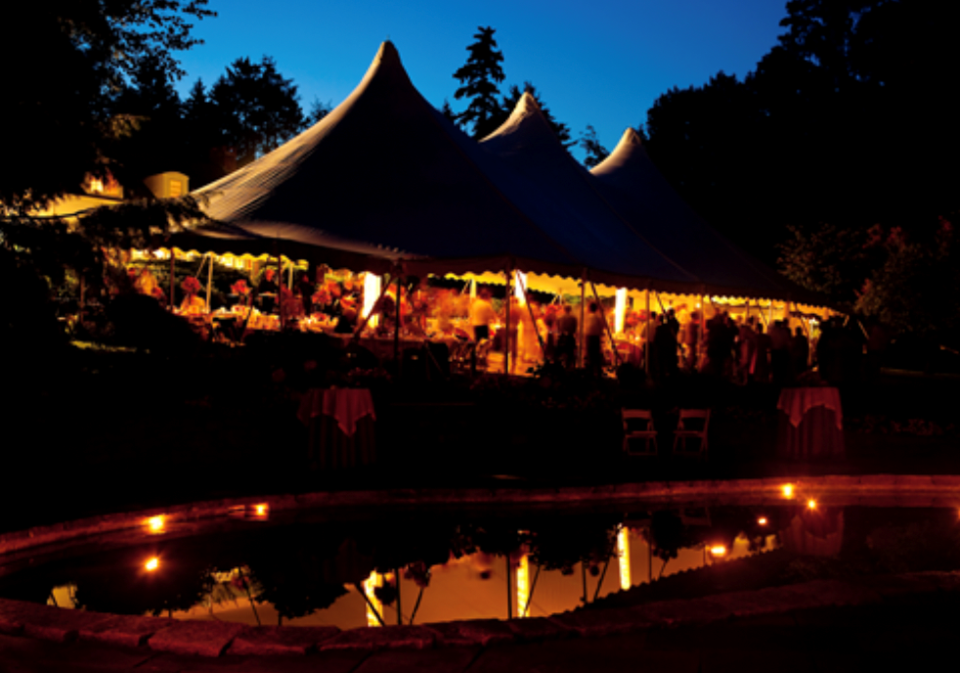 ---
WHAT: Holiday Card Writing Party with Black & Pink + Abolitionist Reading Series
WHEN: Dec. 18, 4:00pm-7:00pm
WHERE: Interference Archive, 314 7th St., Brooklyn, NY
PRICE: Free
Join Interference Archive and Black and Pink for a reading and discussion event on carceral justice and holiday card writing session. This is the first event of a reading series they've organized in conjunction with their current Defund/Defend exhibition about the history of activism against police brutality.
The group will gather for an informal discussion about the impact of incarceration on families and to write holiday cards to send to LGBTQ+ incarcerated people as part of Black and Pink's Holiday Card Campaign. The group will be reading and discussing "A Son's Fight for His Father's Freedom," a short essay by Russell' Maroon' Shoatz, an ACLU article about family separation and mass incarceration, and Mariame Kaba's children's book, "Missing Daddy."