​Ashley Saunders' home at 315 Amber St. in East New York is plagued with pests and mold.
"The whole building is moist, from the sewage pooling in the backyard," Saunders said of her apartment. She has called 311 several times, she said.
Mushrooms are now growing above her bed in her her three-unit building. Two tenants have developed asthma, and others have had skin irritations as a result. And despite notices from city agencies, her landlord, Frankie Sollecito — who owns several buildings in Brooklyn and Queens — has not corrected the problems, she said.
So on Tuesday, around 40 people gathered outside City Council's offices at 530 Broadway in Manhattan to protest. The protest was organized by Tenant Union Flatbush, Crown Heights Care Collective, East New York Community Land Trust and Crown Heights Tenant Union.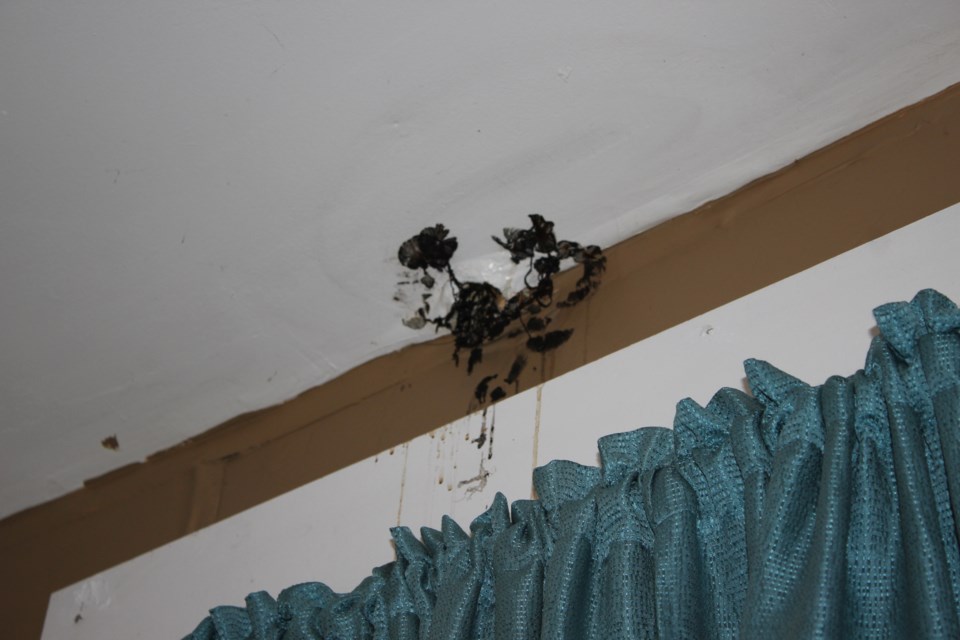 Ahead of the protest, the coalition of tenant advocates released its list of demands, which included a buy out and relocation of the tenants at 315 Amber St. to compensate them for the damages they incurred. The group also demanded the city hold Sollecito accountable for his "harassment and abuse" and that the area be razed.
"The primary demand [of the protest] is built around having the city hold the landlord responsible, drawing attention to his practices, and additionally, to force the city to publicly commit to a plan," Peter Goldberg, TUF organizer and protest attendee, said.
"It's been talked about for decades now, for some way to alleviate the flooding in this area or some way to help the tenants out in the area. Every administration comes and goes and nothing really happens," Goldberg said.
Sollecito, who is a Manhattan criminal court officer, works near where the protest took place, Saunders said.
"I hope he can hear me," she said.
Sollecito did not respond to BK Reader's requests for comment, but he told Pix11 that a contractor would make repairs to Saunders' ceiling next week. He also said he would pay tenants to move out and that his tenants owe $45,000 in unpaid rent, which prevented him from making repairs.
However, Saunders and third-floor tenant Christina Lopez both said they made a verbal agreement with Sollecito months ago that they would save their rent money for a full repair of the house.
On May 16, after new city violations were issued, Lopez and another tenant in the building received an eviction notice.
Environmental issues in the area
Amber Street is in an area called "The Hole," which sits between Brooklyn and Queens and offers cheap rent. The area is not connected to the city's sewer system, due to a creek under the concrete, and most local buildings rely on septic tanks. The area sits below sea level, causing floods.
When BK Reader visited 315 Amber St., there was a large standing puddle outside the building, and the backyard septic tank was uncovered. Saunders said when it rains, the sewage backs up into the first-floor tenant's living quarters.
Last Saturday, Saunders said the NYC Department of Housing and Preservation came out to fix the septic tank, but that it wasn't a permanent solution, as further action was needed to create better infrastructure.
"There are no signs of life: There are no birds, no butterflies, no bees. It's a vast wasteland, with people living there," Saunders said.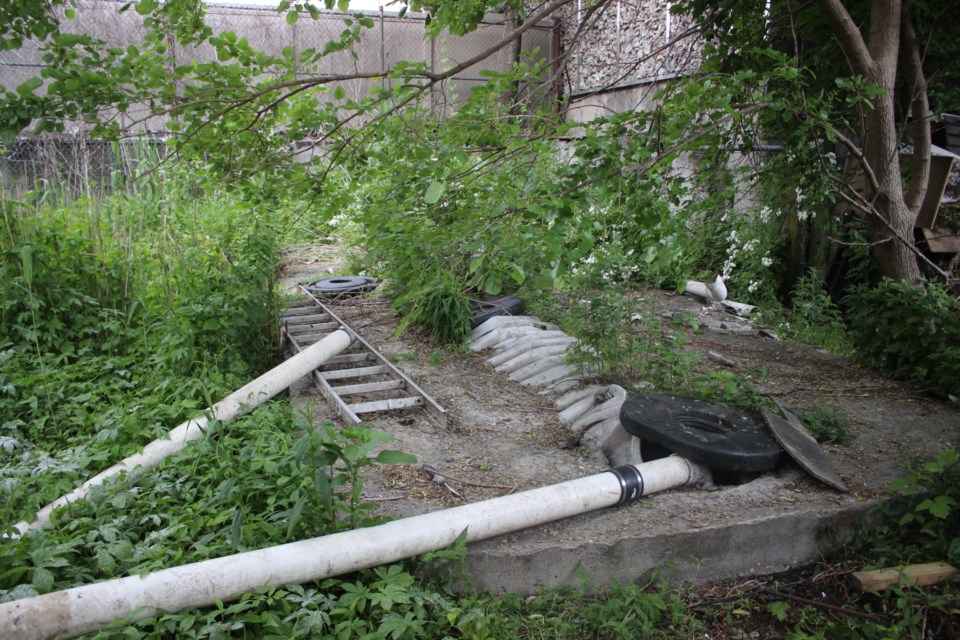 Here's how the City has handled it so far
The New York City Department of Buildings issued Sollecito violations in 2006 and in 2008 for illegal work without a permit to construct an above-ground septic tank.
On February 24, in response to a 311 complaint, DOB inspected the property and issued another violation to Sollecito for his failure to correct the previously issued violations, which resulted in a penalty of $12,530, a DOB spokesperson said. According to DOB records, Sollecito has not paid the penalty yet.
On May 8, DOB inspectors issued a violation to Sollecito for failure to connect the building to a public sewer or a private disposal system. A hearing for this violation is scheduled for July 12, the spokesperson said.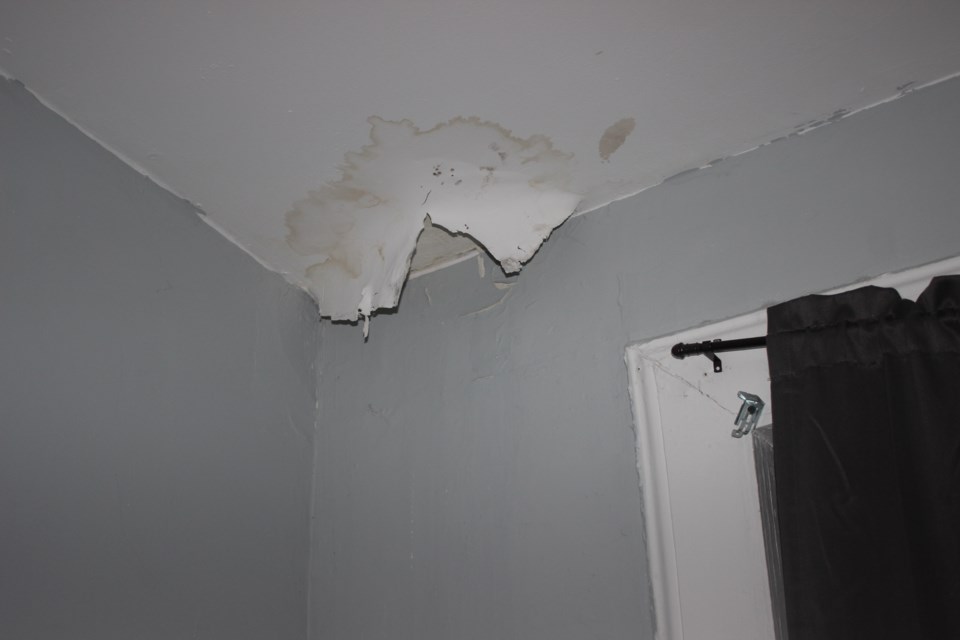 DOHMH issued summonses to the property owner earlier this month for unsanitary conditions to exist and in February for an outdoor sewage condition.
During the protest, Saunders tipped her megaphone toward the building and spoke directly to the councilmembers inside.
"You have residents that you are getting sick," Saunders said. "What is the quota of people that have to get sick for the city to be like 'OK, we have a problem?'"