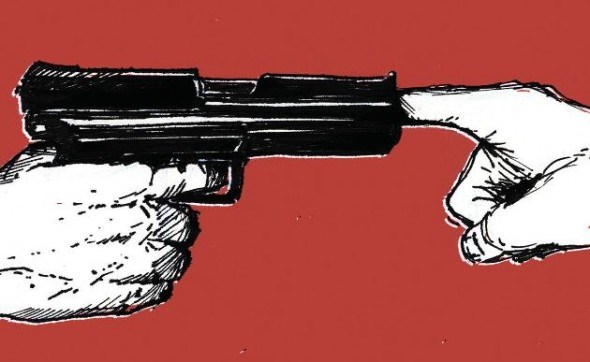 Brooklyn Democratic State Senators Kevin S. Parker, Roxanne J. Persaud, and Daniel L. Squadron joined the Senate's Democratic Conference on Tuesday, May 9, in proposing a series of bills as part of comprehensive anti-gun legislation, according to Kings County Politics. The measures are in direct response against President Trump's pro-gun administration.
A bill to bar individuals convicted of a hate crime from buying or owning a gun was introduced by Senate Democratic Policy Group Chair Squadron, who represents the 26th including Northern Brooklyn and Lower Manhattan.
State Senator Parker of the 21st District, which includes Flatbush and East Flatbush, presented a bill that would prohibit the possession or manufacture of any firearm, rifle, or shotgun which is undetectable by an X-ray machine, metal detector or magnetometer.
"The Senate Democrats' anti-gun violence package will help to decrease gun violence across our state while holding gun holders accountable," said Parker.
To address the root cause of gun violence, State Senator Persaud, representing the 19th District including East New York and Brownsville, proposed a bill to create a center for research into firearm-related violence,
"Gun violence is preventable; it is imperative that we stand together to eliminate this threat to our families, our communities and our nation as a whole. This is a crisis and we must act now," said Persaud.
According to the NYC crime statistics, so far there have been 32 murders in Brooklyn this year; the same amount of homicides occurred at this time last year. Across the nation, there have been 91 mass shootings in 2017 alone; this number is currently 36 percent higher than 2015, and 38 percent higher than 2014's figures.