Two Brooklyn entrepreneurs are at the vanguard of the rising Black tech sector that's reviving Black Wall Street.
Stevon Judd and Darrien Watson co-founded SquadTrip, an automated payment solution website for group travel organizers. It's the first online travel platform that facilitates the creation of booking pages, accepts payments efficiently, and manages communication and finances in one place.
SquadTrip is part of the inaugural Build In Tulsa Techstars Accelerator, a program for startups led by founders of color that focus on innovative solutions. SquadTrip is one of a dozen promising startups in technology fields ranging from artificial intelligence and e-commerce to environmental tech and social networks.
The 12-week program helps the startups scale their business and access capital. Participants will showcase their growth on November 3, 2022.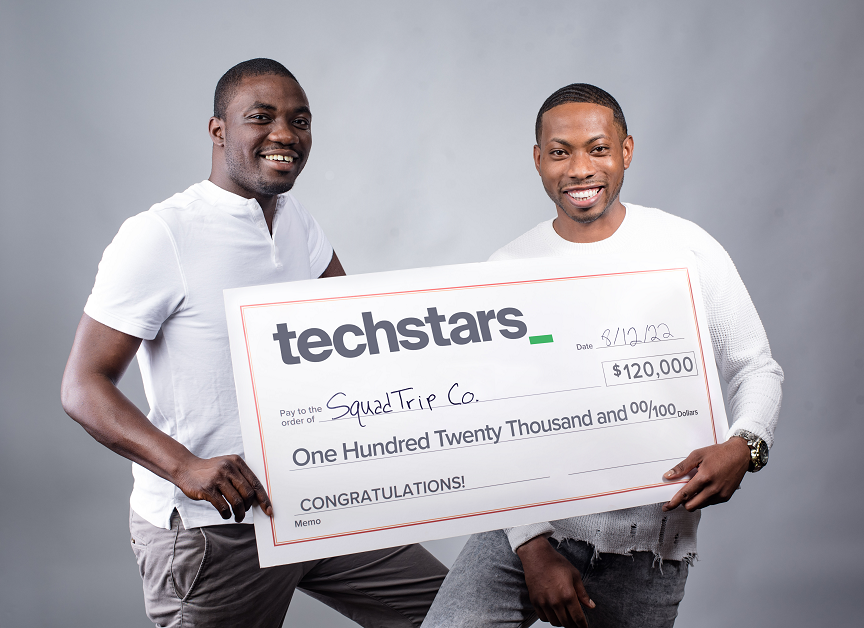 The co-founders grew up in Canarsie, nine blocks away from each other, but first met at Trinity College in Hartford, Conn.
Judd, 33, earned an electrical engineering degree and always had a passion for technology.
"From a young age, I was always the person who took things apart and tried to put them back together, with half the screws missing," he told BK Reader, recalling those memories with a good laugh. "But I also found joy in being able to build things from scratch."
Watson, 34, also traced his passion for technology to childhood. He studied political science in college, where he also took computer courses. After graduating, he landed a financial industry job that involved working with software vendors. He often had conversations with software designers about improving their products.
"Eventually, I left my job to join the firm that designs financial software," Watson told BK Reader. "That was my first step to becoming a product manager."
They are entrepreneurs at heart, always thinking of solutions to challenges. Judd recalled the instance when his childhood school sold candy to raise money. That gave him a business idea. He surveyed classmates to find out which candies they liked and sold it to them at half the price they were paying for the school's candy.
Watson was also an enterprising youth. His myriad childhood business ventures included rounding up friends in the neighborhood to make money shoveling snow.
"I think that's just the spirit of Brooklyn: You step out on Flatbush or Utica Avenue and dollar vans literally create a solution to a problem," Watson said. "Just like the hustle and bustle of living in New York, I think everybody in Brooklyn has that sort of entrepreneurial spirit in them."
The co-founders launched SquadTrip in February, but the story behind the company started well before.
They quit their nine-to-five jobs and started building apps and platforms for other companies. Watson focused on product management and sales, while Judd worked on the tech development side.
In 2018, a travel company inquired about solving a unique problem with group travel. The customer wanted to scale the business for 50 people going on a trip but faced the usual challenge of collecting the money. After building a custom website for that client, they started receiving calls from other travel entrepreneurs.
"We built the second website and the third. After a couple of years of all these data points and understanding the market, we saw the opportunity to build a software as a service (or SaaS) platform that enabled all these millennials, who are professional travel organizers, to scale their businesses," Watson said.
Today, they're on a mission through SquadTrip to enable travel entrepreneurs to build successful businesses. Watson said their first batch of group travel organizers were able to scale their businesses between two to five times higher within a year.
"That's why we knew that this was really something special. These are entrepreneurs who are able to quit their jobs, feed their families and provide opportunities, not just for their friends and family members in Brooklyn but also people who live in the Caribbean, and in various countries," Watson explained.
The future looks bright for the two entrepreneurs. So far, they've amassed more than 300 travel organizers on SquadTrip.
"Being a part of TechStars is amazing," Watson said, adding that their next focus is on growing the company before starting any other new projects.