Bed-Stuy resident Brian Rawlings had been in and out of prison three times when he decided to change his life so his children could see him in a different light.
Rawlings was "bouncing around between temporary jobs" when heard about Bike Path, a partnership between One Community, Bike New York and CitiBike that trains people involved in the justice system, veterans and non-college bound youth in bicycle mechanics.
The goal of the program is aligned with that of One Community's: to leverage community stakeholders to "reduce unequal opportunity and to dismantle community divisions and have programs for the underserved" in Fort Greene/Clinton Hill.
Rawlings said although the program didn't guarantee him a job when he started training, he had the drive to succeed. "That's what I have. I put my all into it when I stepped into the training."
At the end of the training, Rawlings was hired by CitiBike and began working with them last March during the height of the coronavirus pandemic. "That experience alone was scary," he said. "People were panicking to see New York the way it looked." He added often he was the only person in certain parts of the city and would be alone on the train, apart from the conductor.
During that period, Rawlings said CitiBike rentals increased because people were afraid of using public transportation. But the crises, he said, brought the community together, saying "doctors, lawyers, they show me a lot of respect, they appreciate what I do."
"Even though it's tough because it's a critical time right now -- it's scary, I don't know what's going on -- I'm blessed. It's what gets me up every day," he said.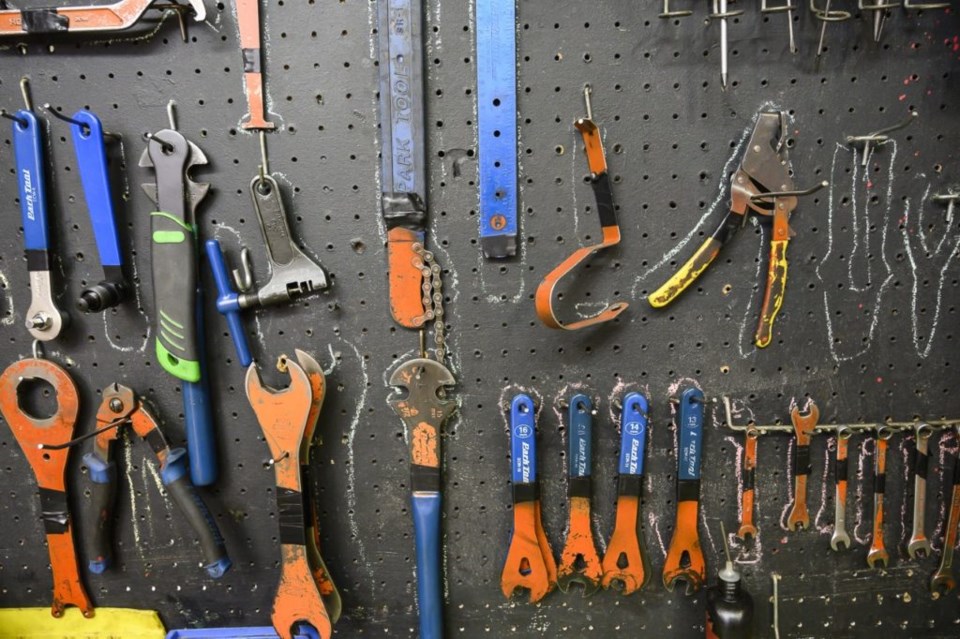 One Community CEO and founder Jed Marcus, who has lived in the Fort Greene and Clinton Hill area for over 45 years, said the neighborhood was "amazingly well resourced," but there was "almost like a wall" separating different communities. He said the goal of One Community was to "help improve the flow of resources" in the area.
"We look for specific projects that will change people's lives," Marcus said. "We try to create opportunities that break down walls and promote wider equity."
Bike Path, which trains 60 mechanics per year, was a result of Marcus bringing together Bike NY and City Council Majority Leader Laurie Cumbo, who then reached out to CitiBike. There have been similar programs in places like Portland, Oregon.
During the early months of the pandemic, Brooklyn Navy Yard was able to donate space for bike mechanic training, and CitiBike ended up hiring their class on the spot.
Other programs organized by One Community include COVID relief, which delivers food to seniors and others in need, and Middle School Trailblazers, which gives 20 middle school students the opportunity to be special guests at the Pratt Institute's annual research open house.
Bike path will be doing more training at the end of January. For more information visit the site here.