The Benefit Kitchen platform empowers local residents with financial information about their eligibility for benefits, how to apply and how it can impact their budgets.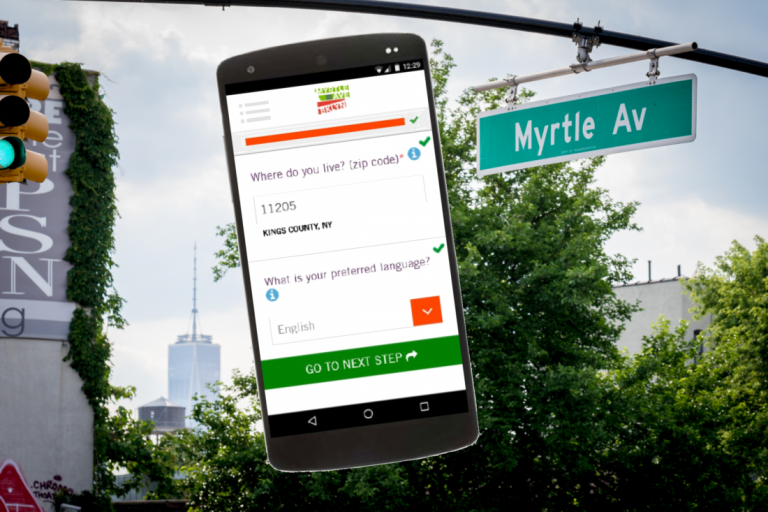 The Myrtle Avenue Brooklyn Partnership announced on Monday the launch of Benefit Kitchen, a free financial literacy platform that helps low-income, working residents of Fort Greene and Clinton Hill identify up to 18 federal, state and local benefits, unlocking up to $13,000 for their household annually. The app also offers benefits and discounts in healthcare and retail.
"Benefit Kitchen's screener has primarily been focused on a national market -- testing for federal and state benefits across the country. With Myrtle Avenue, Benefit Kitchen takes a 'hyperlocal' approach -- testing for benefits at the street-level," said Benefit Kitchen CEO Melanie Lavelle. "We see this as an excellent opportunity to give back to our Brooklyn neighbors and improve opportunities for local businesses at the same time."
Last year, Myrtle Avenue Brooklyn Partnership was chosen as one of five recipients of the "Neighborhood Challenge" grant administrated by NYC Small Business Services (SBS) to create, in collaboration with Benefit Kitchen, a financial literacy app that is now ready for launch.
In a ten-minute screening, this new hyperlocal platform not only reveals benefits available from government agencies, but also benefits offered by Myrtle Avenue merchants and local organizations, like discount eye exams for families that are eligible for Medicaid, or programs such as the Fort Greene & Farragut Fresh Pantry.
The screening is free and private — no personal information is collected. The platform's goal is to empower households with financial information about their eligibility for benefits, how to apply and how it can impact their household budgets.
To help local residents familiarize themselves with the app, the Myrtle Avenue Brooklyn Partnership will be sending trained volunteers to community events, local meetings and partner organizations. The organization plans to provide 2,500 screenings in the community this year.
"This technology will connect families to benefits they already qualify for and to affordable services right here in our community," said Meredith Phillips Almeida, executive director of the Myrtle Avenue Brooklyn Partnership.
To find out more or to volunteer to help with screenings in Fort Greene, please contact Jennifer Stokes at jstokes@myrtleavenue.org.