Every year on the last Friday of February, a group of Dolly Parton doppelgangers line up onstage at Mable's Smokehouse in Williamsburg to win over a sold-out crowd with their best impersonation of the country music icon.
Equal parts stand-up comedy performance, trivia night and drag show, owner Meghan Love and actor Jimmy Ray Bennett have hosted this annual celebration of Southern culture since 2016.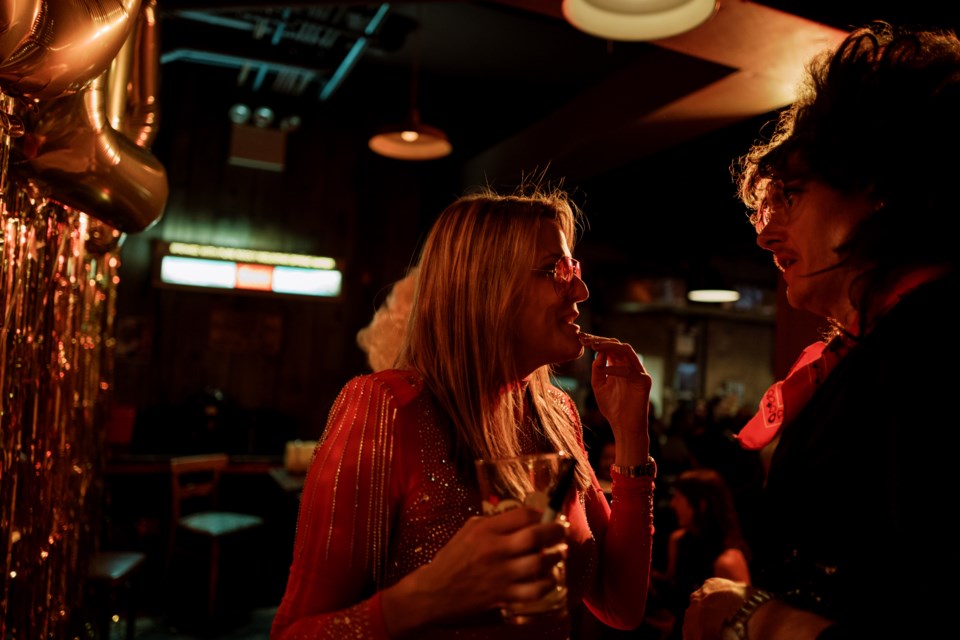 Love, a Kentucky native who worked as an actor before opening a restaurant, was performing with a touring theater group that took her to a school in Parton's Tennessee hometown, where she first saw the boundless joy that Parton brings to people.
"There was a shrine to Dolly Parton in that school. They were very proud of it, and it was so cool to see and just be in that area that she was from," said Love.
Love also mentioned taking inspiration from a scene in the 1980 film "Urban Cowboy," which features a similar competition at a Texas honky-tonk bar. A few years after her restaurant opened, Love brought the beloved tradition to Brooklyn.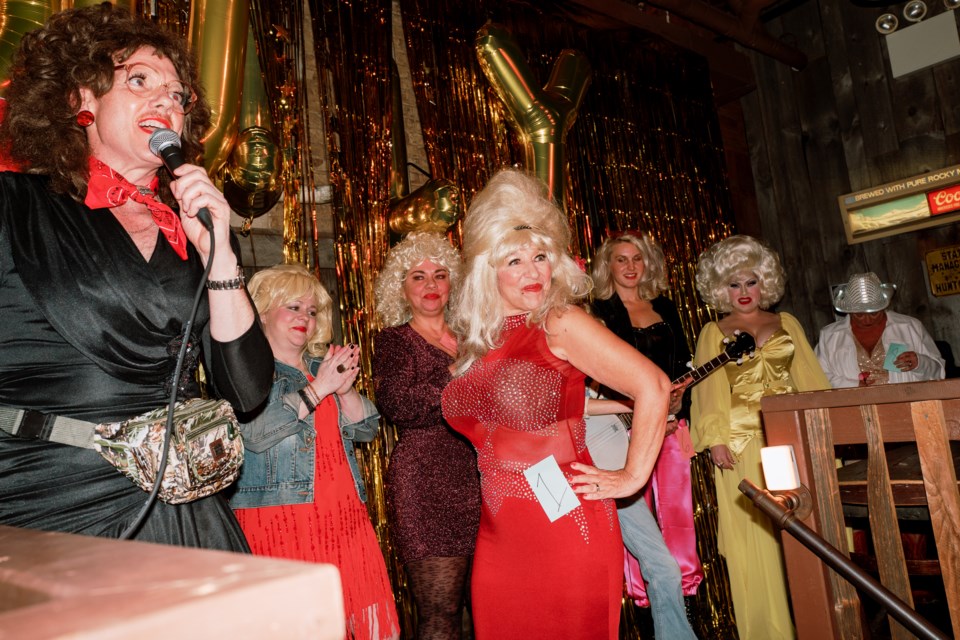 The evening began with a round of introductions from the eight contestants, with everyone bringing their own interpretation of Parton's signature look.
One lookalike played a cover of "Jolene" on the banjo as the crowd sang along, while others answered trivia questions between jokes about Parton's philanthropy and former lover Porter Wagoner.
The following rounds of the competition included challenges that ranged from chugging beer to reading passages from Parton's autobiography, "Dolly: My Life and Other Unfinished Business."
After three rounds of competition, the judges anointed Brooklyn-based drag performer and filmmaker Sequinette Jaynesfield as this year's winner. The audience erupted in applause as the judges announced the verdict. Jaynesfield told BK Reader about the inspiration she drew from the country star:
"When I began performing and crafting a drag persona over 20 years ago, there were very few assigned female at birth people performing femme drag. Now, there are many! At the time, Dolly was a modern-day example of using over-the-top femininity as an art form outside of doing traditional drag."
Despite the authority of social media, most contestants said they signed up for the show after seeing flyers around Greenpoint and Williamsburg.
Love said she prefers to keep it analog and plans to nurture the New York City Parton fan club through other local events.
"People called every day asking if there were tickets left and showed up begging me to let them in," Love said.
"Sometimes I wonder if I should get another venue, but at the same time, it's a Mable's thing and I love having it here. I'm considering doing other Dolly events in the future just to celebrate her since we've found this core group of NYC Dolly fans."
Check out the Mable Smokehouse Instagram for upcoming events.