New York City is heading toward a car-free future, according to the vision of its commissioner, Ydanis Rodriguez.
On Nov. 17, at a media roundtable with BK Reader and other outlets, the NYC Department of Transportation commissioner highlighted efforts made to promote safe and sustainable transportation around the city.
"My goal is to continue making NYC not only the one that has the largest transportation system in the whole nation, but also to be the one that is the safest for the 8.6 million New Yorkers and for the 48 million visitors that have already come to the city by this time," Rodriguez said.
By November, Rodriguez and his team had reached 1,500 miles of bicycle lanes, making NYC the largest urban bicycle network in the country. The number includes the recent Schermerhorn Street redesign with 1.2 miles of protected bike lane.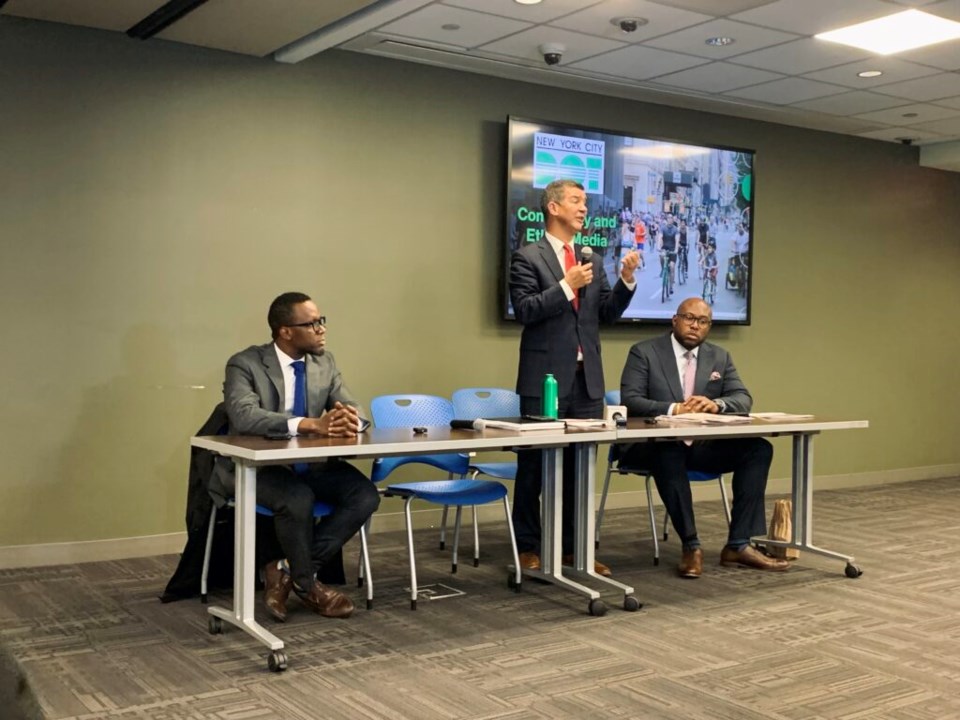 "We feel that building more greenways, building more bike lanes, making Citibikes more affordable will continue to educate our people on the importance of using a bike," he said.
"Getting a bike is not a luxury. We aim to build a healthy city and change the car ownership culture at the same time."
Rodriguez added, the agency is working with Bike New York, Citibank and the NYC Council to make bikes affordable city-wide.
Rodriguez also urged New Yorkers to think twice before getting a car or driving.
"People believe, 'I have a car, the street belongs to me,'" he said. "You don't pay for the street. The street is public access, and we have to share the street. New York City is only 350 square miles, so before anyone decides to buy a car, they should know that this is not a place that has a lot of land."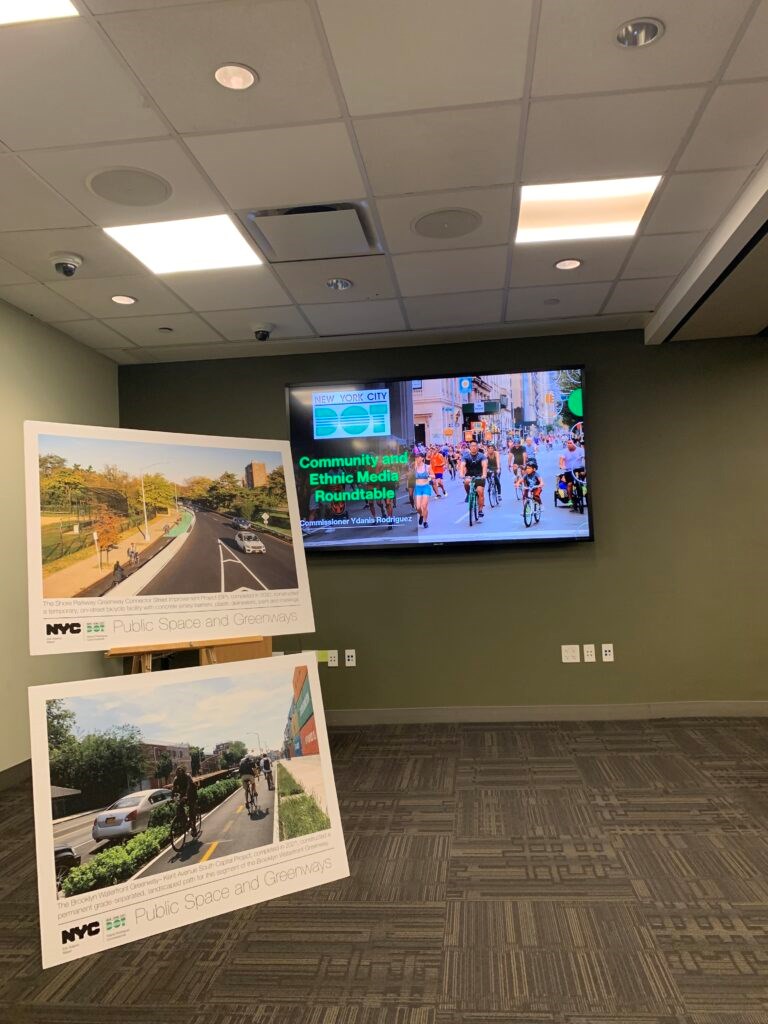 This echoed the NYC DOT's current proposed plan to redesign Grand Army Plaza to promote pedestrianization and cycling while reducing car traffic.
In response to the growing number of cyclists breaking traffic laws, the commissioner reported that the DOT is working with the New York City Police Department for enforcement, educating the public on legality and building more infrastructures such as signage.
Additionally, to make NYC streets safer, DOT equipped 1,200 priority intersections, where 55% of pedestrian fatalities and 79% of pedestrian injuries happen, with safety toolkits.
"New York City is a model for Vision Zero cities across the country, and these efforts show this administration is committed to that," Rodriguez said.
Rodriguez said he and Mayor Eric Adams aim to improve 200 more intersections by the end of the year.
Other efforts included open street hours for Halloween on 34 Avenue; a push for a permanent Open Restaurants program; acceleration of the critical Brooklyn Queens Expressway Central project; completion of a 3.4-mile stretch along 21st Street in Queens; restoration of national medallions along Avenue of the Americas and a reminder for drivers to be responsible when driving at night as the day gets darker earlier.
The NYC DOT media roundtable was an attempt for Rodriguez, the first-ever Latino commissioner, to reach different communities that make up the city, he said.
"This city is the only place where 35% of New Yorkers are recent immigrants born and raised in a different country," Rodriguez said.
"We need to inform those communities about what we're doing. It's important to build that relationship between city agencies and the people."