Asian-American community leaders in South Brooklyn are asking for a proposed State Senate district to be kept in place after the state Court of Appeals rejected senate and congressional maps as unconstitutional.
Currently, the senate seat was elected under plurality-- that is, for a candidate who receives more than any other but does not receive an absolute majority.
The Asian population is the fastest-growing community in Brooklyn, and the community has been working diligently over the last year to argue for fairer representation, according to Census data.
The now-invalidated State Senate District 27 — which includes a boomerang-shaped swath of south Brooklyn from Gravesend to South Slope — currently, is 46% Asian, according to data from CUNY's Center for Urban Research.
This Asian plurality district was a big step toward fair representation for the Asian community in south Brooklyn, community leaders say — and they are now dismayed at the possibility that representation could be taken away.
"We fought extremely hard to make sure that our voices are heard," said Don Lee, board chair for Homecrest Community Services, a nonprofit that provides social services for seniors and immigrant families in the South Brooklyn area.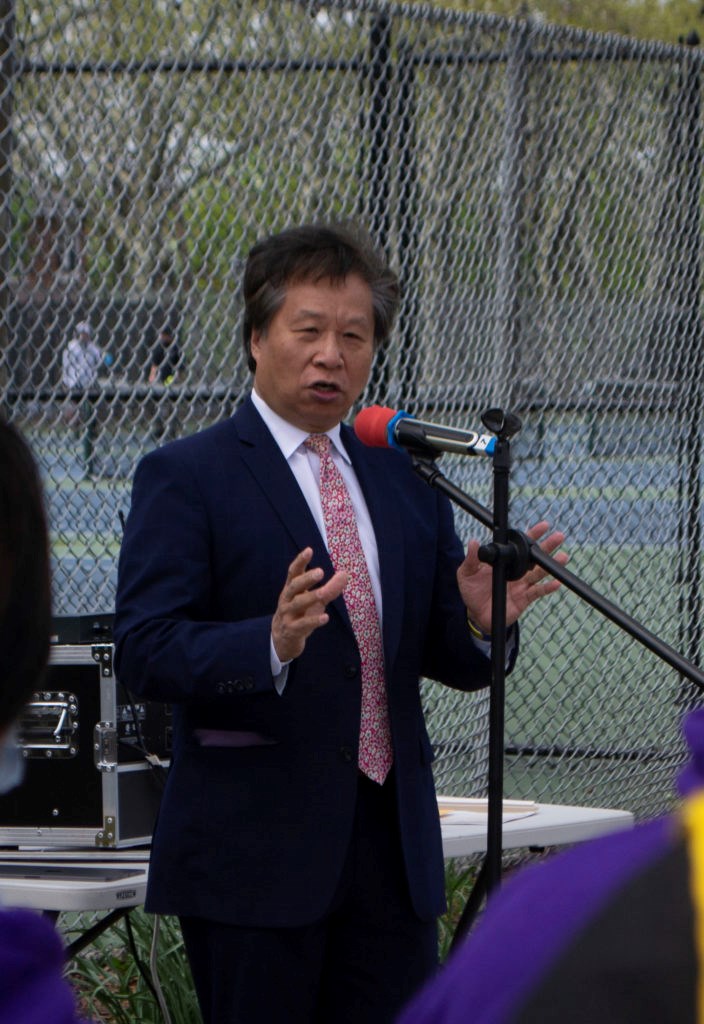 Lee was present at a rally in the Dyker Heights area on Tuesday, May 3 to draw attention to the issue.
"We were very happy that the map that was drawn finally has an Asian (plurality) district," Lee said. "And now, all of a sudden, after we finished all of the petitioning and we are looking for the process to move forward, this craziness happened, and we want to make sure that we do not become collateral damage to the shenanigans that are happening with all of these political games that are being played."
The "craziness" Lee refers to is the murky situation the Democrat-drawn State Senate and congressional maps are in after the Court of Appeals' decision to toss them last week.
New York Gov. Kathy Hochul approved new State Assembly, State Senate and Congressional maps drawn by the state's Democrat-controlled legislature. Republicans quickly sued, arguing the maps were unfair to them.
Judge Patrick McAllister in Upstate New York's Steuben County initially invalidated all three maps on March 27. An appellate court later upheld his decision on the congressional maps but allowed the assembly and senate ones to remain in place.
Then, at the end of last month, the state Court of Appeals finally invalidated the congressional and senate maps, but still let the assembly map stand.
A court-appointed special master must complete preliminary maps by May 16 and issue final maps by May 20, per a court order from Judge McAllister. Anyone interested was able to submit their own proposals for State Senate districts by May 5, and a public hearing on both the senate and congressional maps was scheduled to be held May 6.
However, Democrats have filed a last-ditch federal appeal to keep the invalidated maps in place for now, arguing there's not enough time to redraw them before the June 28 primary — though that primary could be moved to Aug. 23.
Another community leader present at the Tuesday rally, South Brooklyn Community Coalition CEO Y.K. Cheung, said if the maps have to be redrawn, she hopes the special master hears the community's concerns and keeps South Brooklyn's Asian community together in the State Senate.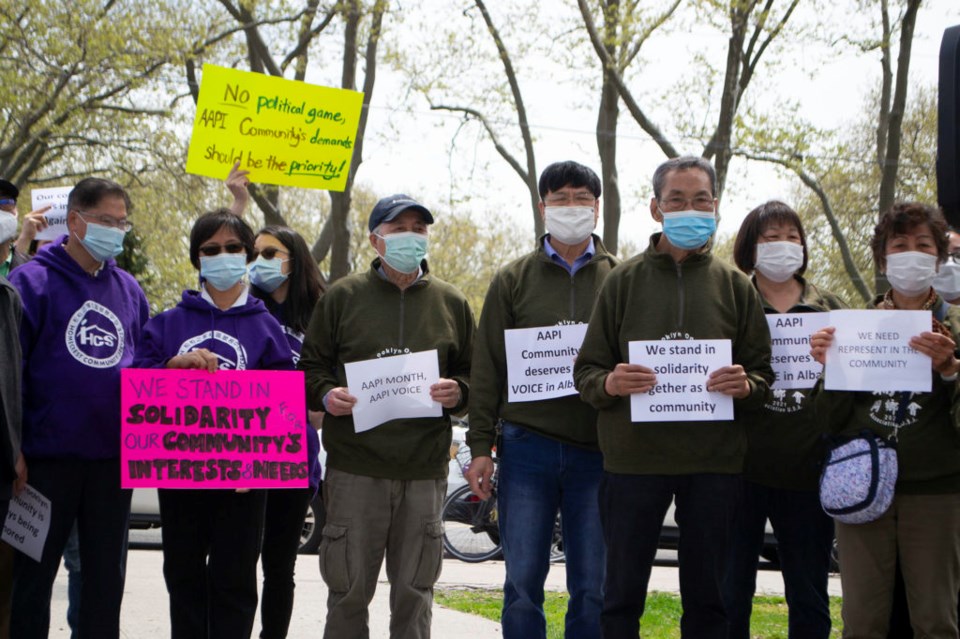 "We don't want to lose the representation, because we fought very hard for the representation and they just yanked it out," Cheung said. "It's just unfair."
Ansen Tang, executive director of United Chinese Association of Brooklyn, echoed her concerns.
"We want this district to be able to represent us, to be able to get us more resources, more funding, more support for our Asian communities," Tang said. "We want (the public) to be able to hear our voices, so we're here today to make sure that they know our voices, our voices can be heard and amplified, and this district can keep together our Asian community.
"There were hearings and gatherings, there were petitions going on in 2021, and it took quite a while, so it's a long time coming," Cheung said.
She said she's afraid that if the new State Senate maps don't include anything similar to Senate District 27, it could be some time before the Asian community is able to make its voice heard again. And representation is especially important amid rising hate crimes against Asian people.
"With the pandemic, Asians are being targeted to blame, as a scapegoat," Cheung said. "So we just want to stand up and say, 'hey, listen, we need some representation, we need people to understand what we go through and what we need.'"