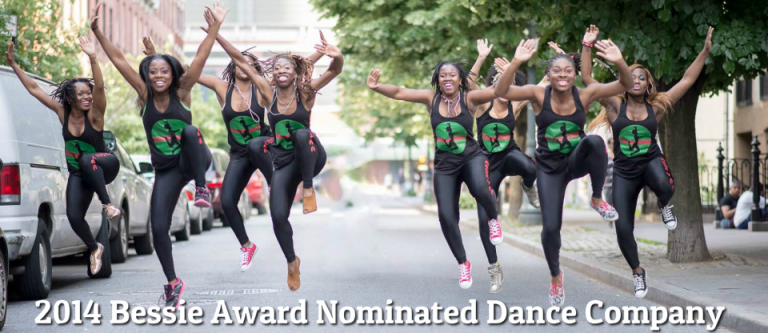 Less than a month after the inauguration of President Trump, Black History Month takes on an extra special significance this year.
Since January 20th, the political landscape in the United States has been rattled with presidential executive orders and congressional legislation that have ignited strong protests nationwide amongst tens of thousands of people in various cities.
Feelings of depression have been common amongst African Americans, but Dr. Kevin Washington, President of the Association of Black Psychologists has a reminder for the community-at-large. On a recent NewsOne interview, he states that "We cannot lose the fact that we are resilient people, that we've overcome Jim Crow, overcome enslavement experiences and that we move with that verve."
Asase Yaa African American Dance Theater (AYAADT) understands this encouraging message and has their own complimentary reminder, but from an arts point of view. Kofi Osei Williams offers that "The embrace of African culture and of our rich history as a people is a healthy source of pride that can be very healing."
Williams, a master percussionist and the head of the non-profit organization that houses AYAADT adds that, "We always seek to remind people that African dance and drum is not just for exhibition. For the past sixteen 16 years, our mission has been to let people see the beauty of African culture but on a much deeper level. "
2017 marks the 16th anniversary for the young Brooklyn-based, Bessie Award nominated dance company. The unique title of the new work, Ghana: The Place Where the Chief Sleeps, bears some explaining Williams says. "When people hear "Ghana," they think of the West African country. That is correct, from a modern geography point of view but "Ghana" literally translates as 'the place where the chief sleeps.'
"So we want to go beyond what is commonly understood about Africa. We've designed the show as a haven for our community because we know that African drum and dance have healing properties. Via drum and dance, we'll celebrate the rich culture of the Ghanaian Empire, yes, but the space is also going to be transformed as a place for community healing too."
Ghana: The Place Where the Chief Sleeps will be at the Peter Norton Symphony Space on Saturday, February 4, 2017 at 7pm for one show only (located at 2537 Broadway at 95th Street in Manhattan). Lumumba Bandele (aka DJ Lumumba) will host this family-friendly performance. For more information, visit www.AsaseYaaEnt.org.